Used Nissan Murano review: 2009-2011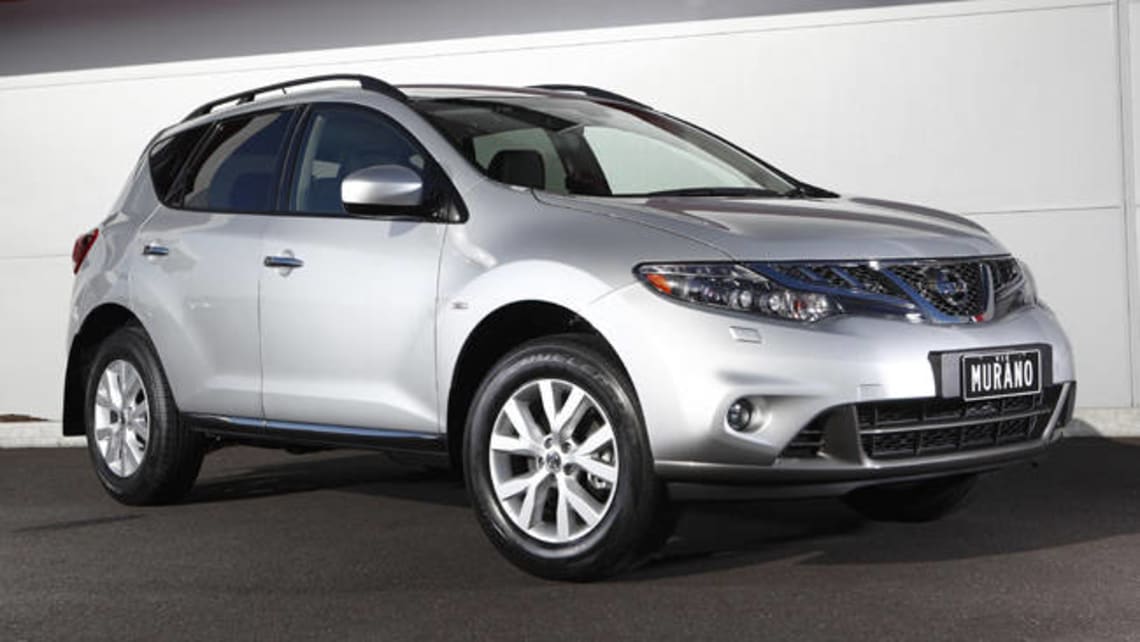 The Murano was a revelation in the SUV market when it first hit town back in 2004. It was a four-wheel drive wagon designed for people who preferred to look good driving around town than getting down and dirty.
NEW
The new model launched in 2009 built on the same theme, but turned in a more luxurious direction. While it was an evolution of the first model, every panel on the new one was new, the grille and headlights were new, so too was the interior.
It came in two versions, the ST starter car and the fully fruited Ti. The ST came with stability control, ABS brakes, with electronic brake distribution and emergency brake assistance, six airbags, a full-sized spare wheel, air, cruise, power seats, six-speaker CD sound, MP3, and a trip computer.
Had you stepped up to the Ti you would have also got sat-nav, reversing camera, power folding rear seats, power tailgate, driver's seat memory, keyless entry, premium Bose sound with 11 speakers, Bluetooth, rain-sensing wipers, roof rails and fog lights.
Weighing nearly 1800 kg and 4.8 metres long the Murano was large, a factor for anyone planning to use it in the city. It wasn't particularly quick off the mark and its size became evident when you had to park it.
For all that it drove well, the wonderful 3.5-litre Nissan V6 always a joy to drive. In the Murano it boasted 191 kW and 336 Nm, enough to move it along at a steady clip while returning a claimed 10.9 L/100 km. There was just the one transmission on offer; that was a CVT, while the final drive was through all four wheels as needed.
The CVT was rated an improvement over previous attempts at the quirky transmission, and there were six pre-set change points that made it feel more like a normal gearbox. A high driving position and good vision in all directions aided navigation around town, and with its light steering it was relatively easy to park.
On the open road the Murano was benign rather than engaging, but it was comfortable and poised if lacking in agility and response.
NOW
Generally the Murano is a solid and sound car that gives little trouble. The V6 engine is a jewel and widely acclaimed for its smoothness and performance, and mechanics say it's a reliable unit that rarely causes any concern providing it's serviced as recommended.
The downside is the fuel consumption, which is high around town, where the weight really comes into play. Servicing is at 10,000 km intervals and missing, or delaying them is a recipe for an expensive disaster.
While the engine is sound the CVT needs a thorough check to make sure all is well. CVTs have been around for a long time, but it's only relatively recently that they have been widely used. The reason is simple, it's taken many years of development to get them to a point they could be released to the general public.
But even then they can give trouble, so they need to be carefully assessed before any cash changes hands. Drive the car in as many different situations as possible, at high speed, low speed, walking speed, taking off quickly, slowly, accelerating fast, accelerating steadily. All the time observe for any shuddering, jerkiness, reluctance to move, or any clunks or other noises that seem out of place.
Nissan recommends the CVT oil be changed every 100,000 km and it's not to be missed. With the servicing so important it's vital that a check is made of the service record of any car under consideration for purchase. A few minutes spent checking the service record of a car could save thousands of dollars down the track.
The Murano only has a braked towing rating of 1500 kg, so it's not a car to consider if you want to tow anything heavy, like a large caravan. The trade gives the Murano a big tick of approval, saying little goes wrong with them as long as they are serviced according to the recommended schedule.
SMITHY SAYS
If you want a large, comfortable, stylish town wagon go no further.
Nissan Murano 2009-2011
Price new: $45,990 to $55,890
Engine: 3.5-litre V6, 191 kW/336 Nm
Transmission: CVT, 4WD
Economy: 10.9 L/100 km
Body: 4-door wagon
Variants: ST, Ti
Safety: ESP, ABS, six airbags
COMING UP

Do you own a Toyota Tarago? If so tell us what you think of it by sending your comments to Graham Smith at grah.smith@bigpond.com or Carsguide, PO Box 4245, Sydney, NSW, 2010.
Pricing Guides
$10,496
Based on 39 cars listed for sale in the last 6 months
Pricing Guide
$6,913
Lowest price, based on 18 car listings in the last 6 months
View cars for sale