Why does my Mazda CX-5 2013 have an excessive amount of condensation?
Asked by Lisa
My 2013 Mazda CX-5 has over the last month developed constant condensation on all the windows inside, to the point where it's getting mouldy. Never had any issues before, and the local dealership (who I didn't buy it from) said that the reason would be that I have had an accident, which I haven't. Unfortunately I cannot garage it and it's exposed. Any suggestions would be appreciated as I love my car.
Answered by CarsGuide
20 Jun 2020
Clearly water is getting into the car and causing your problem, so the trick is to find where it's getting in. For start, have a feel around the seats and carpets to see if you can feel a damp patch. That will help narrow down the entry point. So will locking the car up on a warm day and noting which windows fog up.
Once you've done that you can start looking closely at all the rubber seals around the windows and doors as these are a likely culprit. Believe it or not, even a simple leaf or twig stuck to the rubber sealing surface can allow rainwater in, and any little nick or tear in the rubber can do likewise. It might sound basic, but are all the windows closing properly? Does the car have a sunroof, as these are notorious for letting water in even when they're closed?
If you can find a volunteer, have them sit in the car while you take a garden hose to it. If the leak is a bad one, they might be able to spot it. Other times, though, the car needs to be moving for the water to be forced or even sucked in.
You should also check the level of coolant in your radiator or overflow bottle. If the heater matrix inside the car is leaking coolant, you'll get the same symptoms over time. The clue there is that if the heater is leaking, the level in the radiator will fall.
Search from Over 8,000 questions Over 8,000 questions answered by CarsGuide
Complete Guide to Mazda
CX-5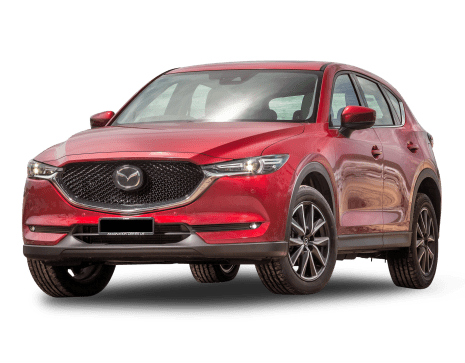 Reviews, price, specs and more