What should I do to fix problems on a Kia Carnival 2009 that isn't covered by the warranty?
Asked by Awhina
My friend purchased a 2009 Kia Carnival for $11,000 plus $867 for a warranty. In three months the car's motor ceased working and now she is looking at a $7000 replacement motor. She had the car serviced before she left the car dealer. She had a mechanic visit her a month ago when she noticed coolant was disappearing but not leaking on the ground. He recommended a flush at the next service. A mechanic has since looked at the vehicle and stated that the radiator is blocked.
This blocked radiator is not covered by insurance unless it was fractured, leaking or cracked. The car had only done 174,000 Kms when purchased. It has had two previous owners, the previous owner doing his own service on the vehicle. My friend is distraught. She has six children and used all her savings to purchase what she thought was a decent safe vehicle to transport her family in. Please can you advise or support this person?
Answered by CarsGuide
17 Jan 2022
This is precisely why I loathe the typical aftermarket warranties dished up by used-car yards. They are written very carefully to cover the stuff that won't go wrong, and not cover the things that typically do fail or break. It's often been said that these warranties are not worth the paper they're written on, and here's proof yet again.
What does it matter if the engine failure was caused by a radiator that is blocked, broken, cracked or leaking? The bottom line is that a dud radiator (sold with the rest of the car) appears to have caused the car to overheat and destroy its engine. And yet the fine print of this warranty will allow the warranty company to wriggle out its responsibility to repair an engine it accepted money to cover. The ACCC should get involved in this grubby end of the car trade and sort it out. Now.
As for your friend, I'm not sure what can be done. Allowing somebody with the right legal background to read the warranty might be a good idea. But the used-car dealers who profit from these warranties know the fine print backwards. And I suspect that even if the blocked radiator exclusion hadn't scuppered her warranty cover, the fact that a previous owner did his own servicing (and therefore, no stamped service book) would have been an alternative get-out for the warranty company. Actually, that's a thought: If the service book wasn't fully stamped, should the warranty have even been offered when the car was sold? I'd be asking that of the car-yard.
I'd also be asking who diagnosed the radiator as the problem. If your friend noticed coolant disappearing but not leaking on to the ground, I'd say that was more consistent with a blown head gasket – for which these early Carnivals were infamous. Find out if a blown head gasket is covered in the warranty. If it is, I'd be very suspicious about blaming the radiator. And yes, I'm absolutely suggesting that you're potentially being lied to about the cause of the engine failure to move the official reason into an area not covered by the warranty. I reckon I'd be having the RACQ (which has a fair bit of clout in these matters) inspect the engine and rule on what caused the meltdown.
Meantime, forget about a $7000 engine. Find a parts recycler (we used to call them wrecking yards) that specialises in second-hand engines and get a good, tested, used engine fitted. Just make sure it doesn't have the same head gasket problem.
Search from Over 8,000 questions Over 8,000 questions answered by CarsGuide
Complete Guide to Kia
Carnival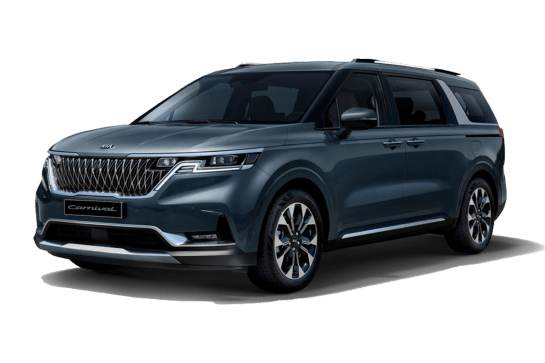 Reviews, price, specs and more