What Does GUV Stand for?
Asked by Nikki
Answered by CarsGuide
19 Oct 2021
What does GUV stand for? Glad you asked. GUV is a relatively new term on the motoring landscape and, in bald terms, stands for Grand Utility Vehicle. The broad view is that it was an acronym first coined by Kia to describe its current-model Carnival on the basis that it was a step up in luxury from the average SUV and, therefore, needed a grander name; literally, Grand Utility Vehicle.
Like a lot of marketing, of course, the name is more or less meaningless when it comes to being an actual descriptor for the vehicle in question. Yes, the Carnival is well equipped and luxurious for a family vehicle, but 'Grand'? Grammatically, there's also scope to interpret the vehicle as having a grand level of utility which, given its eight-seat capacity and family friendliness it arguably achieves. Beyond that, however, the definition is rooted purely in the imaginations of the marketing department. Searching for more GUV meaning than that is unlikely to expand the sum of human knowledge.
But now that Kia has slipped the genie from the bottle, you can expect to see the GUV tag applied to all sorts of vehicles formerly known as SUVs, both large and small, and both in Australia and globally. It's also likely that the vehicles to adopt the GUV tag will be high-end versions of more prosaic SUVs, and there's a good chance that the prestige brands might introduce the term to their brochures as well.
That said, GUV could also disappear without a trace. The same thing happened to Toyota's AUV (Action Utility Vehicle) tag a few years ago which was applied to variants of the HiLux range. But the AUV moniker has since been reclaimed by the Autonomous Underwater Vehicle industry which builds unmanned submarines to explore the undersea environment.
There's another reason GUV could disappear from car advertising and marketing: In the US, rising fuel prices have forced older, gas-guzzling SUVs into the driveways of a poorer demographic who can't afford anything more efficient. At which point, as Urban Dictionary points out, the term GUV was coined to describe the 'Ghetto Utility Vehicle'.
Search from Over 8,000 questions Over 8,000 questions answered by CarsGuide
Complete Guide to Kia
Carnival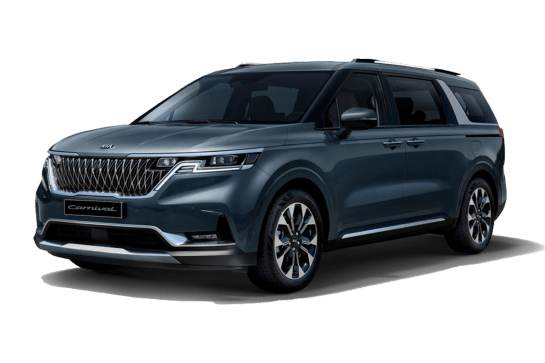 Reviews, price, specs and more