No help from VW
Asked by Howard Thrift
We are in dire straights regarding the auto transmission in our 2004 VW Transporter T5. When the van had done around 70-80,000 km we noticed some unusual gear changes and odd behavior. I asked our VW dealer about having it serviced and to my surprise was told that it was "sealed for life" and could not be serviced. The service advisor then told me if I want it fixed I would need to replace the whole auto box at a cost of $8000-plus at the time. The cost is now $11,000. VW was no help at all; they just told me that our dealer was the best place to get a problem fixed. Now, VW has said they "should" be serviced at 60,000 km as Australia has been declared a hot climate country, which contradicts what I was told some time ago about servicing the auto. Seven weeks ago the van was at VW for another problem and they said they would now service the auto and apply a software update that would solve some problems. Well, five kilometres from the dealer it failed and slipped in the middle of three consecutive intersections, which was very dangerous, and now the auto has completely failed. VW is well known for problems with their automatics and they still cannot get one that continues to work properly and safely. VW China was made to make amends to over half a million owners of automatics that VW admitted they did not have a cure for so owners were given a 10-year warranty with 160,000 km kilometres to restore confidence. Similar situations have occurred in the US. It seems that VW do know of the problems with our particular model, as the service advisor told me that VW know about faulty valve bodies in this model we own, now we have a van that is now nearly worthless. I believe VW is hiding behind Australia's soft consumer laws and is just ignoring the fact that these autos are flawed from factory.
Answered by CarsGuide
9 Nov 2012
Most manufacturers have what they call "Filled for Life" transmissions, but they can still be serviced. Like you we believe VW should be more transparent when it comes to problems instead of adopting a head-in-the-sand approach, as they appear to do when confronted with a problem.
Search from Over 8,000 questions Over 8,000 questions answered by CarsGuide
Complete Guide to Volkswagen
Transporter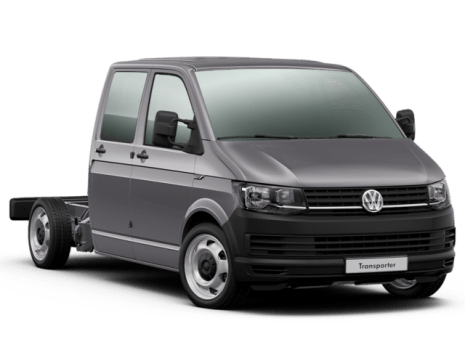 Reviews, price, specs and more