Audi A6
Pricing and Specs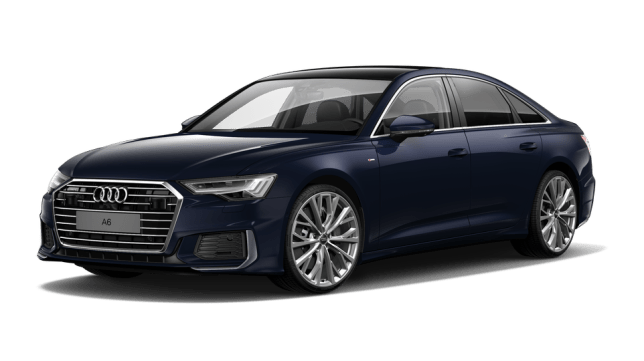 2020
From $85,500
Based on Manufacturer's Suggested Retail Price (MSRP)
1994 to 2019
$4,000 - 115,500
| Year | Price From | Price To |
| --- | --- | --- |
| 2020 | $85,500 | $116,000 |
| 2019 | $47,100 | $115,500 |
| 2018 | $39,000 | $96,030 |
| 2017 | $29,900 | $88,110 |
| 2016 | $22,800 | $62,590 |
| 2015 | $19,600 | $64,240 |
| 2014 | $17,900 | $58,740 |
| 2013 | $13,600 | $55,330 |
| 2012 | $10,100 | $28,930 |
| 2011 | $6,800 | $21,340 |
| 2010 | $6,500 | $20,130 |
| 2009 | $6,000 | $19,580 |
| 2008 | $5,500 | $18,700 |
| 2007 | $5,500 | $17,490 |
| 2006 | $5,500 | $17,050 |
| 2005 | $5,800 | $17,050 |
| 2004 | $5,800 | $17,050 |
| 2003 | $5,800 | $15,730 |
| 2002 | $5,700 | $15,730 |
| 2001 | $5,300 | $13,860 |
| 2000 | $5,100 | $13,420 |
| 1999 | $5,100 | $10,120 |
| 1998 | $5,100 | $10,120 |
| 1997 | $4,100 | $9,130 |
| 1996 | $4,000 | $13,420 |
| 1995 | $4,000 | $13,200 |
| 1994 | $4,000 | $13,200 |
* Manufacturer's Suggested Retail Price
Audi A6 FAQs
Check out real-world situations relating to the Audi A6 here, particularly what our experts have to say about them.
Outback vs A6 vs CX-3?

That's an interesting group. All three are good, but I'd say the CX-3 is too small and the A6 is too costly, leaving the Outback for family duties.

Show more
See All Audi A6 FAQs
Disclaimer: You acknowledge and agree that all answers are provided as a general guide only and should not be relied upon as bespoke advice. Carsguide is not liable for the accuracy of any information provided in the answers.