2 March 2018
You can go and see the showroom-fresh millionth Holden ever built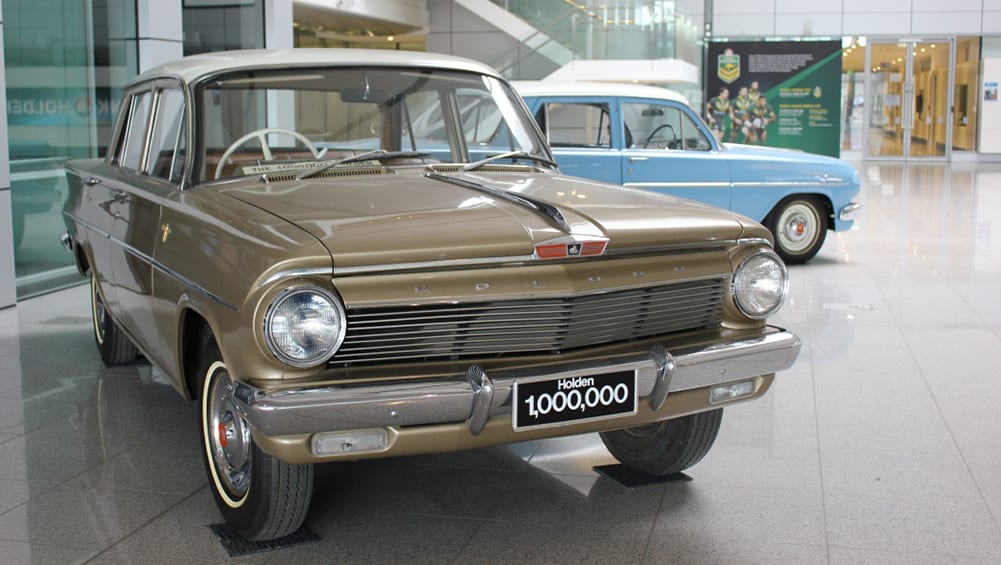 On October 25th 1962, GM-H celebrated the milestone of reaching one million units.
This vehicle was an EJ Holden Premier sedan. It followed on from many other significant feats including becoming the nation's top selling car (reached in late 1951). The first model Holden released in 1948 comprised 92% local content. With the introduction of the EJ model in July 1962, local content had reached 99%.
The EJ series included for the first time a super-luxury model - the Premier. The Special was introduced in the FJ series in 1953, but the EJ Premier allowed buyers the opportunity of further refined personalised transportation. The Premier was available in a range of exclusive metallic paint colours in addition to white and black. Individual front bucket seats appeared in a Holden for the first time, as did a centre console. The rear seat incorporated a folding centre armrest - another Holden first.

Individual front bucket seats appeared in a Holden for the first time in the EJ.
To mark the hugely significant occasion, GM-H arranged for the 'big four' previous Managing Directors to be on hand at the ceremony. The actual event happened at 12.35pm and was followed by lunch at 1.00pm. At 2.30pm, the presentation of three cars to employees took place. This was part of a draw where 10 GM-H employees from around the country were given a new Holden to mark the historic occasion (3 in Vic., 3 in S.A., 2 in N.S.W. and 1 each in Qld. and W.A.)
The 1,000,000th Holden was Atherton Ivory over Euroa Gold metallic. It was the 814th EJ Premier sedan and the 9,540th in total manufactured at Dandenong, serieal number M54638.

The one millionth Holden alongside the first Holden.
It featured a standard build configuration of a 138 cubic inch 'Grey' engine mated to a Hydra-Matic automatic transmission. The final drive ratio was 3.89:1.
This vehicle still survives today, on display at the General Motors Holden atrium in Port Melbourne, Victoria. It is showing an incredibly low 610 miles on the clock. (Data by Holden historical services)

Only 610 miles!
Source: Survivor Car Australia