18 December 2017
The Meyers Manx is the original beach buggy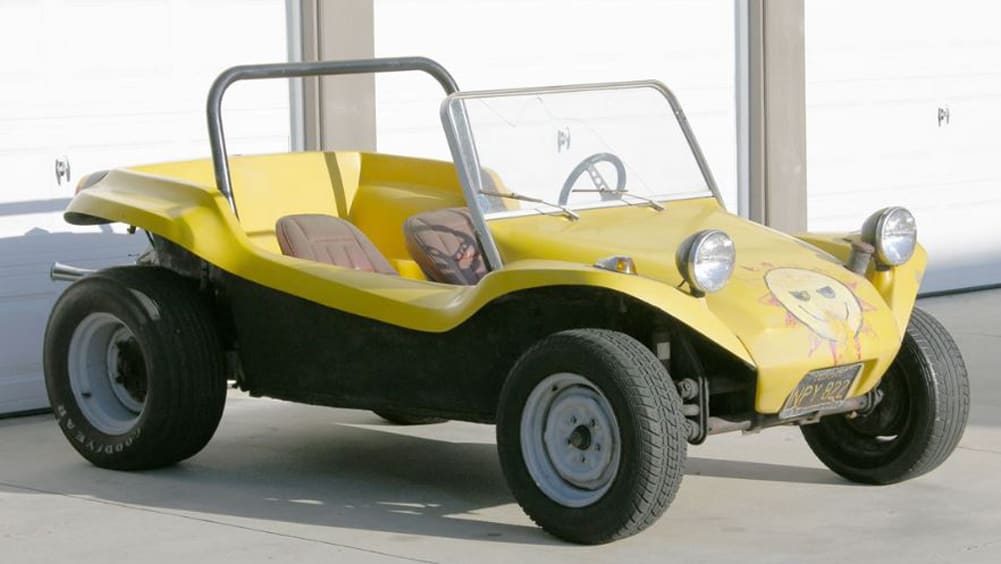 ​​Cruising the beach in a Meyers Manx was a popular pastime in the 1960s and 1970s in the coastal areas of California, USA. The Manx was a kit car based on a Volkwagen Beetle, combined with a custom fiberglass body, the brainchild of Bruce Meyers – a Californian boat builder and engineer.
The Manx was the first street legal dune buggy, and also paved the way for many other similar styled kit cars. Around 6,000 Meyers Manx vehicles were built between 1965 and 1971, many succumbing to the heat and the weather over the years.

Around 6,000 Meyers Manx vehicles were built between 1965 and 1971.
This particular Survivor remains untouched from when it was built in 1966. The original Yuma Yellow duco is faded and weathered, as is the faded sun decal on the bonnet. Further adding to the originality of this car are the original issue numberplates and Meyers Manx numberplate surround.
Having travelled only 22,000 miles since new, mechanically the buggy appears to be in good order.

Not the safest car... even for the '60s.
With all this personality and patina, this Meyers Manx is way too good to restore. With only a little revival and a few hugs and kisses, this road-going dune buggy will be ready to hit the sand at a Californian beach real soon.
Source: Survivor Car Australia.
Can an old car ever be 'too good to restore' in it's original condition? Tell us what you think in the comments.