23 October 2017
Isuzu made the first-ever Japanese car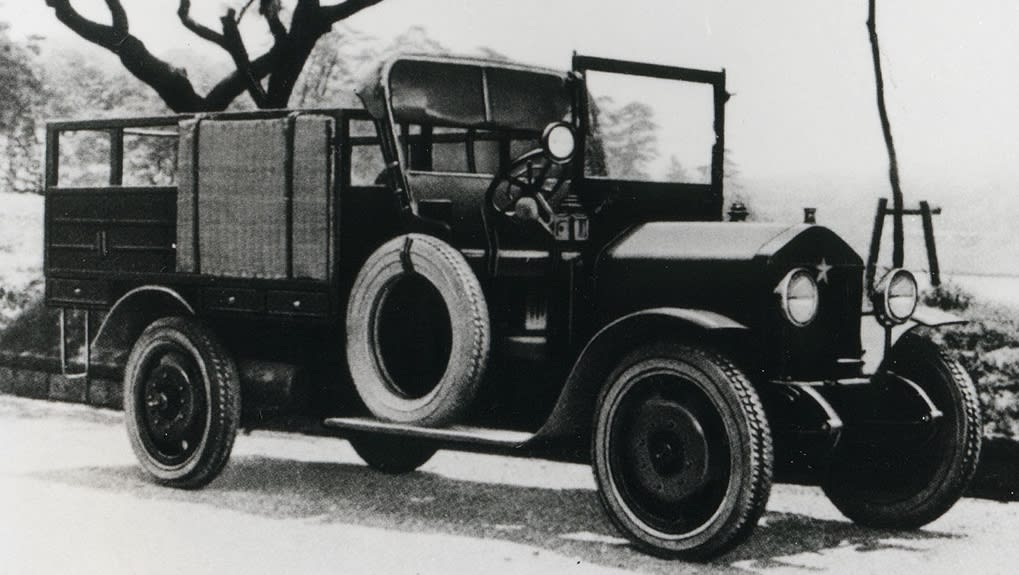 Yes, the Japanese manufacturer now most famous for diesel engines was actually Japan's first automaker.
We stumbled across an old piece of marketing material the other day. It was from the '80s and it promoted the Isuzu Piazza RS Turbo. It carried Isuzu's slogan at the time which read 'The First Car Builders of Japan'.

Big claims.
Surely, you may think, this cannot be true. After all, Toyota's first car dated way back to 1936, even before the brand was called 'Toyota'. Well, in a similar vein, and not unlike Mitsubishi's humble beginnings – Isuzu started building cars under a different name entirely.
'Isuzu' was originally part of a company called Tokyo Ishikawajima Shipbuilding & Engineering Co., Ltd. (founded way back in 1889).
Shipping was kind of a big deal in late 1800s Japan thanks to the Meiji Period trade and resources boom. Japan had locked its economy away from the world for over 100 years in the previous Edo Period and as such, had a huge amount of technology to catch up on. The next frontier from trade and shipping was local manufacturing.
Meanwhile, in the West, auto manufacturers were doing studies in how to exploit the recent automotive needs of Japan's population. The first to boldly establish a Japanese operation was the UK's Wolseley Motors, at the time, a rapidly expanding company. In 1918 Wolseley entered into a joint venture with Tokyo Ishikawajima Shipbuilding & Engineering Co., Ltd. and by 1922 the first Japanese car in the world was built, a Wolseley A9.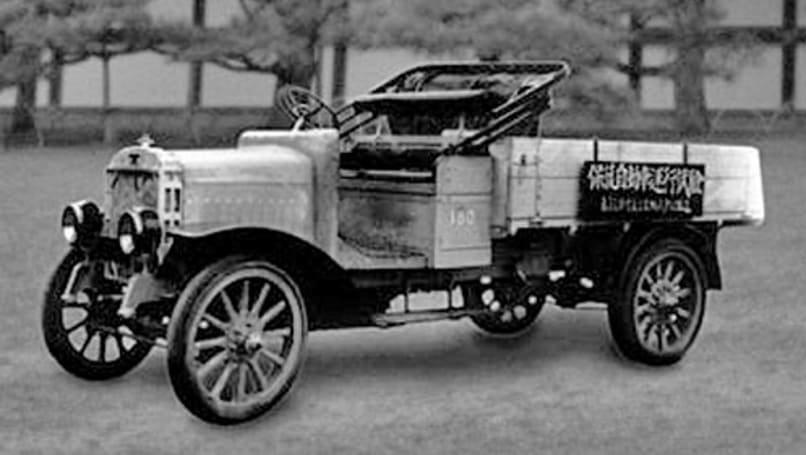 We also thought this pic was dodgy, but it's from Isuzu's official website, so...
This version of the car had the Chassis and some components imported from the UK, but reportedly the bodywork and even the engine was constructed at the Ishikawajima plant. What engine did the first ever JDM car have? A 2.6-litre four-cylinder producing 15.6hp (11.6kW). At the time this engine was relatively advanced thanks to its use of overhead camshaft technology from aeroplanes.
The yet-to-be named Isuzu had a great many problems, however. When the A9 was released it cost some 40 per cent more than cars imported from the US and really struggled to find customers. On top of that, a particularly nasty earthquake in 1923 destroyed most of the unsold A9 stock.

Inside the Ishikawajima / Wolseley Fukugawa factory, things were... rudimentary...
This caused a dramatic re-think of operations and the factory almost entirely switched over to producing the Wolseley CP 1.5-tonne truck to exploit Japan's subsidies of military and commercial vehicles. (Thanks to its contribution during World War I, Japan was recognised as a geopolitical power, and as such continued a vast military build-up from 1918 toward WWII.)
So, how did Isuzu truly come to be from these first messy efforts? In 1929 Ishikawajima ended its involvement with Wolseley and chose to build its own cars. The company spun-off its auto division as Ishikawa Automotive Works Co., Ltd. and produced the first-ever fully Japanese designed and built car, the Sumida. A 2.7-litre four-cylinder 30kW chassis, available as a truck or bus. To this day, Isuzu hold on to a historical example at their Kawasaki plant (although, you can't even look at it, it's behind closed doors…)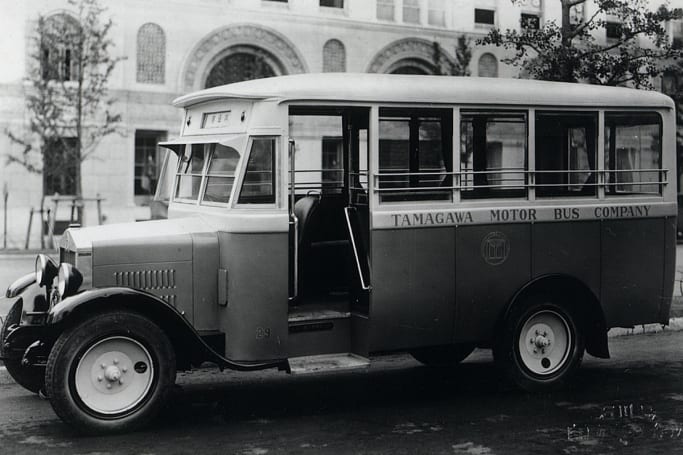 The Sumida range of buses and trucks were the first locally designed and built Japanese cars.
Then, in 1933, a truck called the 'Isuzu' was launched. Isuzu literally translates to "fifty bells" and is the name of a river that flows past one of Japan's most revered holy sites. It was a truck destined for the Japanese government's fleet and thus enjoyed mass-production. So much was the influence of this successful model, that when the company was re-organised in the ashes of WWII it was named Isuzu.

This is one of the first 'Isuzu' trucks, the TX40. It was designed completely to serve government fleets.
There you have it. The first ever locally Japanese-built and designed cars were Isuzus based on UK designs, becoming trucks spurred on by the Japanese government's need for commercial vehicles. With the eradication of Isuzu passenger cars and the rise of Isuzu commercial and diesel, you could almost say the company has come full-circle.
Want more Japanese manufacturer origin stories? Check these out:
Honda's first car
Toyota's first car
Did I bore you to death with the story of the first ever JDM car? Tell us what you think in the comments.