25 September 2018
Fancy winning a Holden Supercar?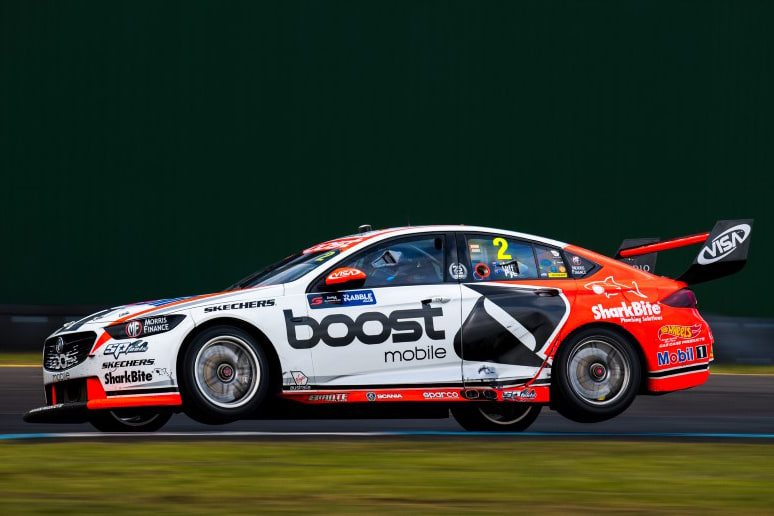 Well, now you can! Walkinshaw Andretti United are auctioning off Scott Pye's current ZB Commodore - chassis number 24 - via the team at Lloyds Auctions.
The perfect addition to any car collectors collection, Chassis 24 will be sold without the engine as a rolling chassis. But while it will lack the 480kW 5.0-litre V8 that placed Pye at the top of the podium at Melbourne's Rolex Australian Gran Prix in 2018, it will come per the season's spec; supplied with front suspension, upright assembly, wheels, tyres, and exhaust system.
The car will be delivered to the highest bidder at the end of next year's season, where they will be able to choose any of the liveries that were featured on the car during 2018-2019.
As part of the auction lot, the winner will also receive:
• 2x team hard cards for track, paddock and pit entry at all Supercars events for the 2018 and 2019 Championship seasons
• 6x 'hot laps' (encompassing 2 per track / ride days – 3 per season)
• 3x damaged race car panels of varying nature per year, signed by the Sellers driver, including at least one race bonnet per year
• Hospitality passes for 2 people at the 2019 Bathurst 1000 in the Seller's official team suite
For you chance to bid, check out the full listing for the car.
Current bid is $50,000 with 11 days to go.
If your budget was unlimited, what ex race-car would you buy ? Tell us in the comments below!
Joel Strickland loves all things automotive, you can follow him on line @joelstrickphoto on Twitter, Facebook and Instagram.