2019 Lotus Evora
Pricing and Specs
Click here to see 2021 pricing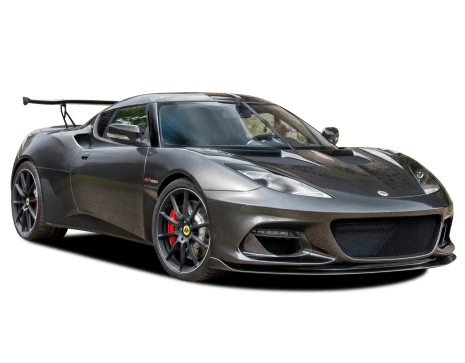 Pricing from
$128,600 to 261,250
Based on third party pricing data
Coupe
Lotus Evora Models
SPECS
PRICE
400

3.5L

PULP

Premium Unleaded Petrol

6 SP AUTO

6 speed automatic

$158,900 – 200,970

400

3.5L

PULP

Premium Unleaded Petrol

6 SP MAN

6 speed manual

$150,900 – 190,850

GT 410 Sport

3.5L

PULP

Premium Unleaded Petrol

6 SP AUTO

6 speed automatic

$174,800 – 220,990

GT 410 Sport

3.5L

PULP

Premium Unleaded Petrol

6 SP MAN

6 speed manual

$166,900 – 210,980

GT 430

3.5L

PULP

Premium Unleaded Petrol

6 SP MAN

6 speed manual

$206,600 – 261,250

GT 430 Sport

3.5L

PULP

Premium Unleaded Petrol

6 SP MAN

6 speed manual

$190,700 – 241,120

GT410 Sport

3.5L

PULP

Premium Unleaded Petrol

6 SP AUTO

6 speed automatic

$130,100 – 164,450

GT410 Sport

3.5L

PULP

Premium Unleaded Petrol

6 SP MAN

6 speed manual

$128,600 – 162,580

GT430

3.5L

PULP

Premium Unleaded Petrol

6 SP MAN

6 speed manual

$188,500 – 238,370

GT430 Sport

3.5L

PULP

Premium Unleaded Petrol

6 SP MAN

6 speed manual

$174,000 – 220,000
* Manufacturer's Suggested Retail Price
Lotus Evora 2019 FAQs
Check out real-world situations relating to the Lotus here, particularly what our experts have to say about them.
Short order look

You must try it on for size. Make sure the seat moves back far enough so your legs are not jammed under the steering wheel and you're comfortable. You should also have good headroom so you're not ducking down to see through the windshield. And make sure you can get out quickly in an emergency.

Show more
See All Lotus FAQs
Disclaimer: You acknowledge and agree that all answers are provided as a general guide only and should not be relied upon as bespoke advice. Carsguide is not liable for the accuracy of any information provided in the answers.