2019 Lexus LX
Pricing and Specs
Click here to see 2021 pricing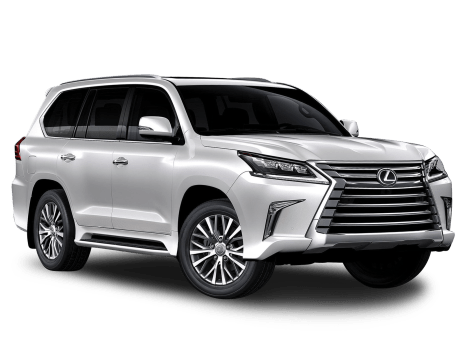 The Lexus LX 2019 prices range from $119,880 for the basic trim level SUV LX LX450D to $165,516 for the top of the range SUV LX LX570 S.
The Lexus LX 2019 is available in Diesel and Premium Unleaded Petrol. Engine sizes and transmissions vary from the SUV 4.5L 6 SP Auto Sequential to the SUV 5.7L 8 SP Automatic.
Interested in a Lexus LX?
Book A Test Drive
Request A Brochure
Locate A Dealer

Insurance Quote

Get Unsecured Car Loan
Price Guide
$143,485
Based on 16 cars listed for sale in the last 6 months
Explore prices for the
2019 Lexus LX
SUV
Lexus LX Models
SPECS
PRICE
LX450D

4.5L

Diesel

Diesel

6 SP SEQ AUTO

6 speed sequential automatic

$103,800 – 131,230

LX570

5.7L

PULP

Premium Unleaded Petrol

8 SP AUTO

8 speed automatic

$114,100 – 144,320

LX570

5.7L

PULP

Premium Unleaded Petrol

8 SP AUTO

8 speed automatic

$118,300 – 149,600

LX570 S

5.7L

PULP

Premium Unleaded Petrol

8 SP AUTO

8 speed automatic

$134,200 – 169,730
* Manufacturer's Suggested Retail Price
Lexus LX 2019 FAQs
Check out real-world situations relating to the Lexus here, particularly what our experts have to say about them.
What used hybrid should I buy?

The world of hybrids is moving very fast, Hannah, and the rule of thumb is that newer is better purely because the technology is improving all the time. You're obviously concerned with running costs and your carbon-footprint, so the latest hybrid technology with a full factory warranty would seem to be an obvious way to go.

That puts the new Corolla Hybrid firmly in the frame as both a car with the latest planet-saving and life-saving tech as well as Toyota's five-year/unlimited-kilometre warranty as well as a ten-year warranty on the hybrid's batteries. For some reason, Lexus hasn't budged on its four-year warranty, meaning that a 2017 CT200h might only have a few months of factory cover to run if your bought it now. You'll also potentially pay more for the second-hand Lexus than you will for the brand-new Corolla.

The only real drawback with the Corolla Hybrid is that its luggage space – because of the battery-packs – is quite shallow. But beyond that it's a great car with the hybrid driveline thrown in for just a couple of grand extra. That's a bargain and it's one of the reasons the new Corolla will be a lot of Australian families' first hybrid.

Show more

Lexus IS200 2002: Is it worth keeping my car is issues are starting to arise?

That's a difficult call to make. The car has done quite a few kilometres and is in the twilight of its life. If it's been properly serviced all its life to date and you continue to service it well you should be able to keep on top of any issues that crop up. But at the same you should anticipate that problems might occur more often now, and that will involve more expense. Looking forward you need to decide if you want to gamble on it giving little or no trouble, or get out of it. If you are not sure about it get out of it now.

Show more

Who makes Lexus cars?

Toyota Motor Corporation make Lexus vehicles out of Aichi and Kyushu Japan with SUV production coming out of Ontario in the USA. 

Show more
See All Lexus FAQs
Disclaimer: You acknowledge and agree that all answers are provided as a general guide only and should not be relied upon as bespoke advice. Carsguide is not liable for the accuracy of any information provided in the answers.
Interested in a Lexus LX?
Book A Test Drive
Request A Brochure
Locate A Dealer

Insurance Quote

Get Unsecured Car Loan