2014 Jaguar XJ
Pricing and Specs
Click here to see 2021 pricing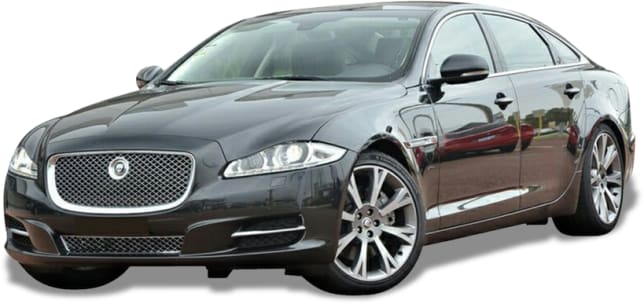 Pricing from
$50,200 to 151,910
Based on third party pricing data
Sedan
Jaguar XJ Models
SPECS
PRICE
3.0 V6 SC Portfolio SWB

3.0L

PULP

Premium Unleaded Petrol

8 SP AUTO

8 speed automatic

$61,900 – 78,210

3.0 V6 SC Premium Luxury LWB

3.0L

PULP

Premium Unleaded Petrol

8 SP AUTO

8 speed automatic

$55,200 – 69,850

3.0 V6 SC Premium Luxury SWB

3.0L

PULP

Premium Unleaded Petrol

8 SP AUTO

8 speed automatic

$55,200 – 69,850

3.0D V6 Premium Luxury LWB

3.0L

Diesel

Diesel

8 SP AUTO

8 speed automatic

$59,900 – 75,790

3.0D V6 Premium Luxury SWB

3.0L

Diesel

Diesel

8 SP AUTO

8 speed automatic

$59,900 – 75,790

5.0 SC V8 Portfolio SWB

5.0L

PULP

Premium Unleaded Petrol

8 SP AUTO

8 speed automatic

$102,000 – 128,920

5.0 SC V8 Supersport LWB

5.0L

PULP

Premium Unleaded Petrol

8 SP AUTO

8 speed automatic

$120,100 – 151,910

5.0 SC V8 Supersport SWB

5.0L

PULP

Premium Unleaded Petrol

8 SP AUTO

8 speed automatic

$115,100 – 145,530

R 5.0 SC SWB

5.0L

PULP

Premium Unleaded Petrol

8 SP AUTO

8 speed automatic

$107,200 – 135,520
* Manufacturer's Suggested Retail Price
Jaguar XJ 2014 FAQs
Check out real-world situations relating to the Jaguar XJ here, particularly what our experts have to say about them.
See All Jaguar XJ FAQs
Disclaimer: You acknowledge and agree that all answers are provided as a general guide only and should not be relied upon as bespoke advice. Carsguide is not liable for the accuracy of any information provided in the answers.