Jaguar S Type
Pricing and Specs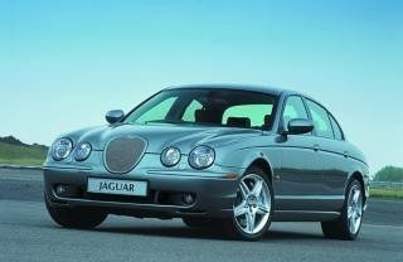 2008
From $10,600
Based on Manufacturer's Suggested Retail Price (MSRP)
1964 to 2007
$5,600 - 24,970
| Year | Price From | Price To |
| --- | --- | --- |
| 2008 | $10,600 | $26,180 |
| 2007 | $9,900 | $24,970 |
| 2006 | $9,500 | $24,310 |
| 2005 | $9,500 | $18,700 |
| 2004 | $7,000 | $18,700 |
| 2003 | $7,000 | $17,820 |
| 2002 | $6,200 | $17,820 |
| 2001 | $5,800 | $11,550 |
| 2000 | $5,600 | $11,110 |
| 1999 | $5,600 | $11,000 |
| 1969 | $9,000 | $14,300 |
| 1968 | $9,000 | $14,300 |
| 1967 | $9,000 | $14,300 |
| 1966 | $9,000 | $14,300 |
| 1965 | $9,000 | $14,300 |
| 1964 | $9,000 | $14,300 |
* Manufacturer's Suggested Retail Price
Jaguar S Type FAQs
Check out real-world situations relating to the Jaguar S Type here, particularly what our experts have to say about them.
Dudded on service

I BELIEVE in servicing cars to keep them in good fettle, but I wouldn't think your car has sustained any damage because the first service was missed. If it is running well, I would feel comfortable that it hasn't been damaged. I would, however, have stern words with the salesman who obviously misled you, probably because he was too lazy to check the car's service records before advising you when it should next be serviced.

Show more

Jaguar S-type restricted performance message

It's likely to be a faulty sensor, or a wiring problem related to a sensor.

Show more
See All Jaguar S Type FAQs
Disclaimer: You acknowledge and agree that all answers are provided as a general guide only and should not be relied upon as bespoke advice. Carsguide is not liable for the accuracy of any information provided in the answers.