Lotus Elise S 2007 review

When most people buy a car, they think of a simple equation; practicality plus enjoyment equals a good decision. They look for space, comfort, storage compartments and features that will make them feel like they're getting a better deal than the next car buyer. But with a Lotus that equation is thrown straight out the window, as we discovered with our trial in the entry-level model, the Elise S.
There's little storage space, it's squishy inside and you'll pull nearly every single muscle in your legs, back and neck when getting in and out of the car. If you're over 50, you'll moan and groan when attempting this near impossible feat. Because the Lotus is everything but practical.
With its insect-like looks, the Elise S has an aggressive "I mean business" stance. The sweeping front is complemented by the more muscular rear. And it's a real boys' toy, proof of which comes when hitting the road.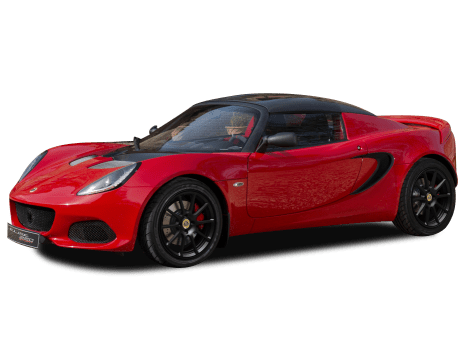 Explore the 2007 Lotus Elise range
On three different driving days, the Lotus attracted the "thumbs up" from three types of boys; a 10-year-old, a 20-year-old and a more mature — but still kid at heart — 40-year-old. But don't fret girls, it's also one we can have plenty of fun in.
At $69,990, the Elise S is the more affordable Lotus. But our test car was more expensive with the $8000 Touring Plus option pack. This added features such as leather touches to the interior, gear knob, and handbrake lever gaiter, noise-insulation panelling in the cabin and soft-top.
As well as the impractical size, there are a few other things that aren't strong selling points, including the extra muscle required in cornering because there is no power steering. And with very few smooth roads in Sydney, you'll feel every single pothole.
Safety equipment such as ABS and driver and passenger airbags make you feel more comfortable about your easily disguised position on the road. But it's still rather daunting as it's easy for other drivers to miss you, especially the ubiquitous city SUVs.
But despite these downfalls, after a week in the car there was still something quite humorous about it which managed to bring a smile to the face.
Crawl inside and the cabin appears to be almost stripped bare. There is a CD system, but the engine is so loud you really have to crank up it to hear anything.
The Touring-plus pack offers an upgraded Alpine stereo with iPod connection, cupholder and embroidered mats, but without the pack, the Elise S has minimal features.
There's no storage space, not even a glovebox, and it has a tiny boot. There is even a lack of carpet on parts of the interior, which gives the Elise S the real racing feel by adding aluminium as decoration instead.
By excluding features, as well as using an aluminium chassis with a lightweight steel rear subframe, the car weighs just 860kg. To put that into perspective, a Barina is 1120kg.
The Elise S is one of the lightest cars in the world, the weight advantage providing better acceleration, handling and braking. This all equates to better performance for the little Lotus.
Powering the Elise S is a 1.8-litre 100kW Toyota engine which may sound small in print, but takes into account it's a car that looks somewhat like a go-kart and weighs a lot less than your average runabout.
It races to 100km/h in just 6.1 seconds, which also feels faster than it might sound.
In terms of performance, the Elise S produces 100kW at 6200rpm, although it's hard to push the revs to the top end of the tacho, as it urges you to shift up a gear earlier. In terms of torque, the Elise S produces 172Nm at 4200rpm.
Performance is delivered through a lightweight five-speed manual transmission, which sounds rather clunky as you shift your way through the gears.
But all the downsides are quickly forgotten when you let it off the leash.
Throw it into a corner and the Elise S handles well, gripping tightly as you cling to the small racing-like steering wheel.
Slipping into topless mode is an effort. Unlike other sports cars, this requires manual exertion to remove the soft-top.
Getting it off was easy, but putting it back on took close to 15 minutes and drew a crowd.
And while the car inspires lots of smiling, that disappeared when it wouldn't start, especially when one of the places it decided to stop was on an incline in a car park.
A Lotus technician later said it could have been because the accelerator was pressed too early — you're suppose to wait 10 seconds between turning the engine on and accelerating, to let the car settle. The catalytic converter apparently needs the time to warm to operating temperature to comply with emission law requirements.
An instruction on that quirk would have come in handy a lot earlier.
The Elise S is fun, but hardly your average car. Having it as your daily driver could send you crazy and put your body into spasms.
But if you have the money, it's the type of car you can take to the track a couple of times a month, show off in traffic occasionally or go for a longer cruise.
Because there's no doubting the fun and attractive elements of the Lotus Elise S.
Verdict
The Elise S has a long list of negative points, but these are quickly forgotten when you hit the road for a whole lot of fun.
Pricing guides
$24,315
Based on third party pricing data
Range and Specs
| Vehicle | Specs | Price* | |
| --- | --- | --- | --- |
| (base) | 1.8L, PULP, 5 SP MAN | $13,100 – 19,030 | 2007 Lotus Elise 2007 (base) Pricing and Specs |
| 111R | 1.8L, ULP, 6 SP MAN | $26,800 – 35,530 | 2007 Lotus Elise 2007 111R Pricing and Specs |
| 111S | 1.8L, PULP, 5 SP MAN | $17,500 – 24,420 | 2007 Lotus Elise 2007 111S Pricing and Specs |
| R | 1.8L, PULP, 6 SP MAN | $16,600 – 23,100 | 2007 Lotus Elise 2007 R Pricing and Specs |
Disclaimer: The pricing information shown in the editorial content (Review Prices) is to be used as a guide only and is based on information provided to Carsguide Autotrader Media Solutions Pty Ltd (Carsguide) both by third party sources and the car manufacturer at the time of publication. The Review Prices were correct at the time of publication.  Carsguide does not warrant or represent that the information is accurate, reliable, complete, current or suitable for any particular purpose. You should not use or rely upon this information without conducting an independent assessment and valuation of the vehicle.