Why is my 2013 Hyundai i30 consuming so much fuel?
Asked by Ian
I have the 2015 Hyundai i30 Tourer petrol engine. While being a good performer, my fuel consumption averages 13 litres per 100km even though the rev-counter rarely goes past 2500 RPM. This seems excessive for a small motor. Any advice would be helpful.
Answered by CarsGuide
20 Jun 2020
That's definitely higher consumption than I would have expected. Are you driving exclusively in stop-start traffic? If so, that would help explain your consumption, but even then, I'd expect it to be closer to nine or 10 litres per 100km, not 13.
On that basis, I'd be giving the engine a once over in terms of how its fuel-injectors are working and checking things like fuel filters and pump pressure. A car that is not allowing its engine to warm up properly can also use more fuel than it should, because the computer, sensing that the engine is cooler than it should be, richens the fuel-air mixture to compensate. The cause of that can be something as simple as a dud thermostat or a cooling fan that is not switching off when it should.
But the other potential piece of the puzzle could be related to your driving style. You claim that the engine never goes beyond 2500rpm, which could mean you are `lugging' the engine; making it work too hard at too low a speed. Modern four-cylinder engines don't mind a rev and, in fact, need to be revving beyond a certain speed to be in their happy, most fuel-efficient, zone.
Search from Over 8,000 questions Over 8,000 questions answered by CarsGuide
Complete Guide to Hyundai
i30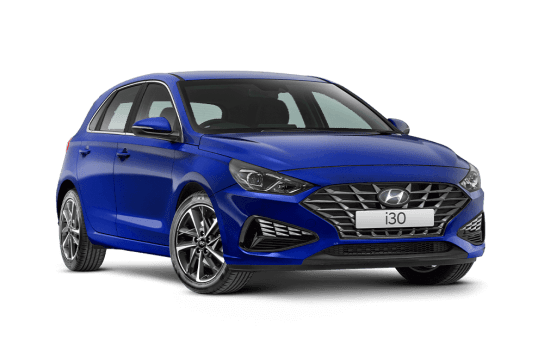 Reviews, price, specs and more