How can I change driveshaft centre bearing on a 2004 BA Falcon?
Asked by Stan
I am attempting to change driveshaft centre bearing on a 2004 BA Falcon. I have undone six bolts at the diff and removed tail shaft from diff. I have unbolted centre bearing. I have removed all six bolts at the end attached to the trans. The tailshaft will not come off. I can wiggle the aft end up and down and all around but it still will not come off. I have soaked it with WD40 and left overnight. So far I have spent most of Saturday on it and now most of Sunday and I still cannot get the tailshaft off the car. I am now thinking of pulling the yoke out of the transmission, however, I am worried about causing some other problem and maybe will not be able to get the yoke back into the transmission. Please, does anyone know why the tail shaft will not come loose? How on earth can I get it off? If I can't fix this I will have no choice but to have a tow truck take the car to a mechanic.
Answered by CarsGuide
24 Aug 2021
It sounds very much like a seized bush in the rubber-donut assembly that joins the tailshaft to the back of the gearbox. Inside the rubber donut (also called the flex-joint) there's a metal inner bush and these have been known to seize. Water gets into this bush and rusts the assembly solid. If that happens, it will feel like the thing will never come apart.
At that point, perhaps removing the slip-yoke from the back of the transmission will allow you to remove the whole assembly and get better access to it on a bench, rather than from under the car. The slip-yoke shouldn't present any problems other than you might lose a little transmission fluid (so have some rags handy) but you do need to remember to mark the position of all the components relative to each other. That means marking where the tailshaft bolts were relative to the rear coupling, the coupling relative to the flange, the shaft relative to the yoke's holes and so on. That's so when the tailshaft is reassembled and refitted, it's still in balance and won't create any new driveline vibrations. This process even extends to marking which nuts and bolts attached to which mounting holes in the rear CV joint, as some of these bolts were individually weighted for balance.
The other thing to check is the actual centre bearing you're trying to replace. For some reason there were two different part numbers for this series of Ford Falcon. One has a different bearing inner diameter and a different spacing for the mounting holes compared with the other. Make sure you buy the correct one.
Search from Over 8,000 questions Over 8,000 questions answered by CarsGuide
Complete Guide to Ford
Falcon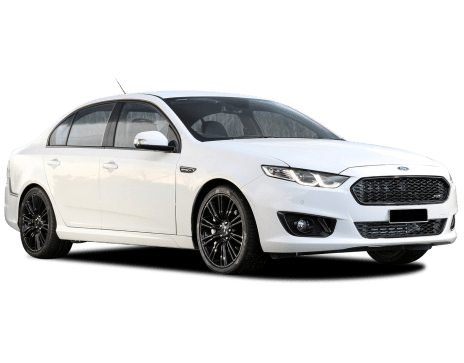 Reviews, price, specs and more