Dealer stitch up
Asked by Joyce
I bought a new Volkswagen Eos Convertible just over two and a half years ago at a cost in excess of $60,000 and it has now done 33,000 km. At 13,949 km I lost the car for a week to fix an oil leak from the back of camshaft; at 27,711 km I lost the car for a week with the same problem. At 33,000 km I had difficulty starting the car, which I thought it was because of a low battery. Eventually it did start and I had the car running for a couple of hundred metres, but then for just a few seconds it was like I had put the car in neutral. The dealer has now had the car for nearly two weeks, last week I was told that there is a very severe oil leak and they will deal with that before they look at what else is going wrong. Every warning light was flashing, including all the gear notifications and the car was literally screaming. I am told that I can buy a further 1-2 years warranty at a cost of $3000 and $5000 respectively because it is still under warranty. The dealership has told me that they will go over the car with a fine-tooth comb and make sure that it comes back to me in very good order, but I have lost confidence in this vehicle. I am 75 years old and have some health concerns, and I'm worried about breaking down in a remote area where help is hard to get. I would greatly appreciate your advice, this is the most expensive car that I have ever bought and the most disappointing.
Answered by CarsGuide
5 Jul 2012
I can understand your frustration. I wouldn't buy the extended warranty, that's the dealer trying to stitch you up. To suggest that you would need an extended warranty is tantamount to saying the car will break down again, and suggests the dealer doesn't have much confidence in the product. First and foremost the dealer and VW should be fixing the car, no question. Under American laws your car would most likely be declared a lemon and VW would have to reimburse you for the cost of the car or replace with another one. We don't have those laws, pity, so you have to battle with a company that has shown a reluctance to fix problem cars. The oil leak is one issue that should have been fixed the first time to car went in, there's no excuse for it not to have been fixed. The second problem would appear to be the dreaded DSG gearbox, and there's no reason for that not to be fixed. It all should be at VW's expense.
Search from Over 8,000 questions Over 8,000 questions answered by CarsGuide
Complete Guide to Volkswagen
EOS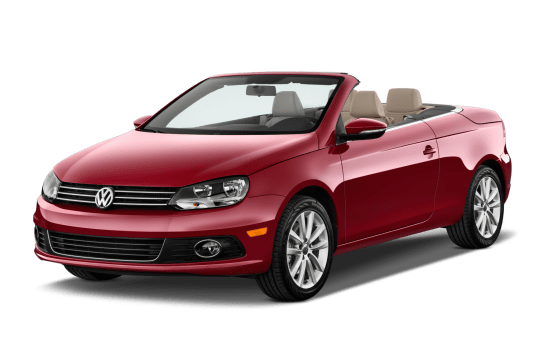 Reviews, price, specs and more