The real price of a spare tyre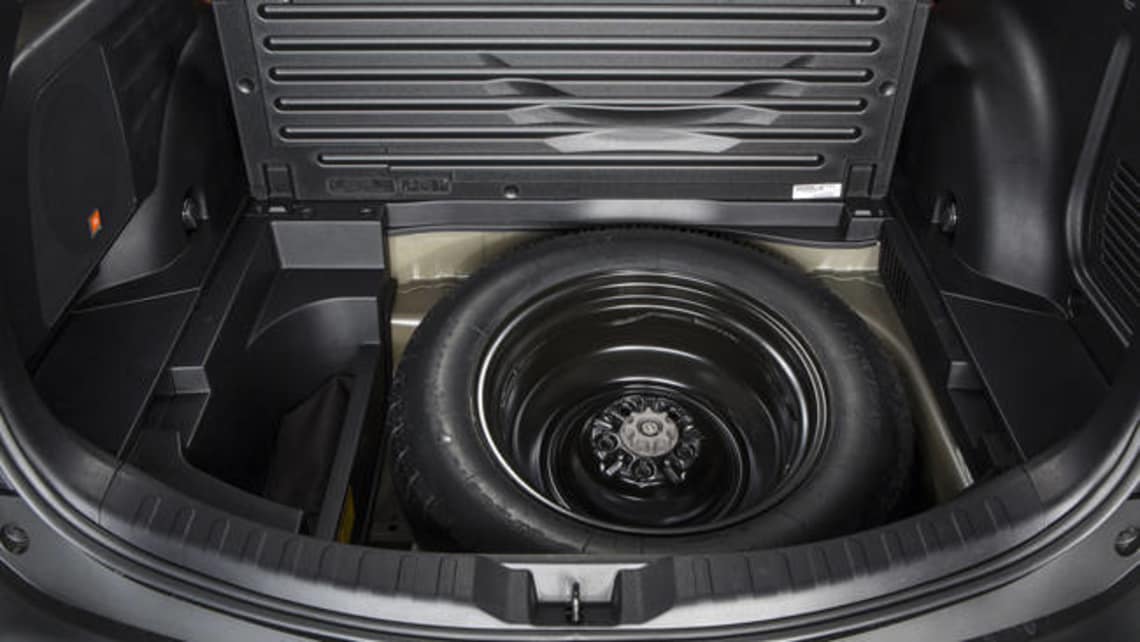 I didn't have to drive to a Bob Jane T-Mart to get the answer, just talked to a couple of car company chiefs.
The actual price varies a bit, but they say it comes in somewhere between one star and 40 litres.
How's that? Well, a full-sized spare can help a new car achieve a five-star safety rating but it can also gobble up as much as 40 litres of boot space. But, for buyers, the luggage loss can be offset by a very marginal improvement in fuel economy.
I learn these surprising facts from Nick Senior, chief of Subaru Australia, as I test drive his ripping new Forester. It will be the Japanese brand's favourite car this year, and for years to come, taking over from the smaller but trendier XV in a reflection with our collective obsession with SUVs.
Subaru buyers demand full-sized spares and that's what they get in the Forester, just like the BRZ sports car and all the rest. Toyota has ripped the spare out of its 86er twin - a decision about to be reversed for Australia - but there are plenty of reasons why companies do it.
It saves them money, primarily. But it also means they have more space in the back end, which is important in baby cars and haulers which need maximum baggage capacity. A space-saver, or no spare at all, can also mean a 25 kilogram weight saving and that has a direct impact on economy.
But there is a bonus in staying full-sized."A full-sized spare can help with rear crash protection," says Senior. "It's also a priority for a lot of people in Australia. They drive a long way and they want security."
The full-sized spare debate has raged for years, fuelled by Holden's decision to make one an option in the VE Commodore and BMW's move to rough-rider runflat tyres across much of its range.
It's true that flats are much less common today than they were in the past - I only had two in 2012 despite driving 150-plus cars over more than 100,000 kilometers - but you still have to wonder.
I know I took an instant dislike to the Volvo S60 when I discovered there was no spare at all in the car, and I was dismayed to discover the cramped boot in the Subaru XV. The new Forester is better, but 40 litres is still a lot of space to sacrifice because the Japanese designers didn't think about Australian roads and owners when they were designing the car.