Top 10 camper-trailers for $20k or more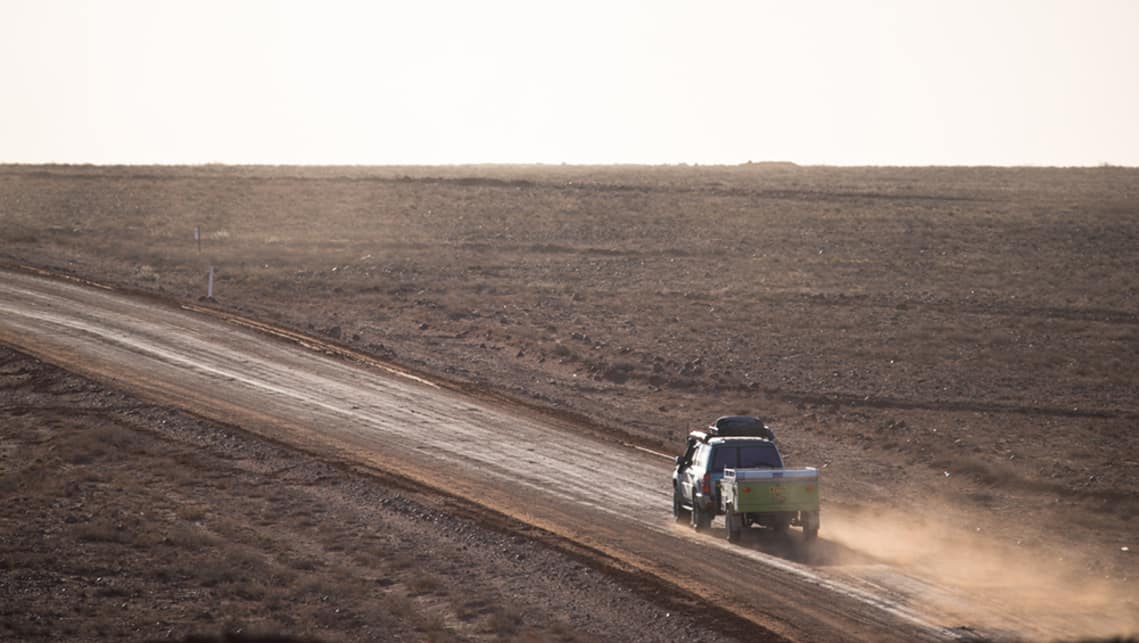 Australia's camper-trailer market is about as busy with makes and models as our car market is – there's something for almost everyone and, as a result, deciding on a camper can become a real confusion of choice.
It's a big ask trying to get your head around what campers are available, which ones are worth checking out more closely and which should be avoided altogether, no matter how appealing their low price is.
Well, here's our go-to guide to help you find the best camper if you have $20,000 or more in your sky-rocket. (Note: for the purpose of this yarn, we're concentrating on new campers; we will write a yarn about buying a second-hand camper down the track a bit.) 
If your budget to buy a new camper doesn't stretch beyond $10,000, no worries. We'll check out some of the best campers under $10k in an upcoming feature.
$20,000-$30,000

Blue Tongue Campers' Overland XR Series 2 has plenty of features for its $20 price-tag. (image credit: Brendan Batty Photography).
As with anything, the more you spend, presumably, the better quality the product is. Sure, it's not always the case – you can find cheap, well-made products –  but it's often enough true to be a sound basis on which to make the majority of your buying decisions. You also tend to get more for your money as well.
You're spoilt for choice in this bracket as there is a plethora of campers on offer; take your pick from soft- or hard-floor, forward- or rear-fold, on-road or
off-road
models. At this price range, there's plenty of variety in terms of looks, ability, standard features and available options.
Be mindful of the fact that, despite the higher price-tags of campers in this realm, there still may be variations in the actual level of craftmanship, for better and worse, from make to make or model to model.
You do, however, get quite a lot of standard features from $20k and up over their cheaper rivals, including slicker versions of kitchen and cooker set-ups, more comprehensive electricals, plus dual-batteries, better water delivery and storage, as well as comfier bedding, extra lighting and more.
It's 5200mm long, 1990mm wide, 1700mm high and has a tare weight of 1550kg. Its kitchen is well designed and easy to use – described by our expert reviewer as "the best kitchen in the Blue Tongue range" – and it has plenty of other admirable features.
The Penguin – at 5365mm long, 2240mm wide, 1660mm high with a tare weight of 960kg – is bigger than the 4140mm long, 870kg Swift but both are easy to set up, ideal for a couple or a couple with a small child, and, though compact, they have plenty of mod cons you'd expect in a contemporary camper. 
Is light-duty bush-driving regularly on your agenda? A camper, such as the
Jayco Hawk Outback
from $27,990 drive-away, might be more your cup of tea. 
The Hawk Outback is 5060mm long, 2240mm wide, 1910mm high, and has a tare weight of 1285kg. It sleeps four adults and two children and has two beds, a convertible dinette, and separate kitchen and living areas.

Cub Campers' rear-fold Brumby
is a fine example of a well-built, high-quality and highly functional camper-trailer made by a local mob and priced from $29,490 – but with an Adventure Pack ($1300) and draught skirt ($225) its price creeps to $31,015. 
The Brumby is 4350mm long, 2200mm wide, 1700mm high, and has a tare weight of 885kg. It can sleep up to four people. 

The Jayco Swan,
a pop-top on-road camper riding on the company's hot dip galvanised Endurance Chassis riding on a beam axle with leaf springs, is priced from $25,990. At 5365mm long (including drawbar), 1660mm high, 2240mm wide and with a tare weight of 1134kg it's Jayco's second largest camper. It can sleep four adults and two children, with an option to sleep two more children on a convertible bed.
$30,000 and up

Once you move your camper search into the above-$30k space, the field narrows somewhat but the quality of everything – materials, fittings, plumbing, electrical etc – improves exponentially across the board.
The Swan Outback
(from $30,490) is the biggest camper in the Outback range, at 5365mm long, 2240mm wide, 1910mm high, and with a tare weight of 1385kg. It has a hot dip galvanised 'Endurance' chassis on Jayco's 'JTech' coil-spring suspension with a little extra ground clearance over road-focussed Touring models. (Note: Jayco's Outback models are made for dirt tracks and gravel roads, not
4WD
-only tracks. They are not built for hard-core off-roading.) 
Cub Campers' forward-fold Frontier
is priced from $35,990 (tow-away). It is 5500mm long, 1950mm wide, 1550mm high, and has a tare weight of 1232kg – the lightest forward-fold camper on the market, Cub Campers reckons. The Frontier sleeps up to four people and has, among many other things, a swivel-mounted dining table, Smev 3-burner stainless-steel stove, and a 100L heavy-duty water tank as standard.

Moving further upwards in terms of price, Patriot Campers seem to have cornered the market in high-quality heavy-duty campers – and with the price to match – with campers starting from $39,990 (for the entry-level and feature-packed X2) and $45,990 for the standard X1, or from $52,990 for the
Grand Tourer version
. The X1 may be compact – at 3300mm long, 1850mm wide, 1750mm high, and with a tare weight of 940kg – but riding on chunky off-road tyres and dual-shock, air-bag Cruisemaster suspension, the whole range is unashamedly aimed at helping users to fully embrace the outdoors lifestyle. The company also does a range of toy haulers (for your ATV, boat etc) from $60,990.
A rival of Patriot's products, the Conqueror UEV-390 Platinum is another next-level camper – and priced from $53,950 it'd want to be awesome to justify its price-tag. Beyond the vast array of the usual standard features on campers at this price-point, the Platinum, which has leaf springs on a beam axle, also has a kids' room and an electric tent open and close.
As always, do your research, throw your focus on campers that suit your lifestyle and budget, and don't take any one source's recommendation as gospel, especially if that "source" is sitting, beer in hand, beside a campfire, or lurking in an internet chatroom.
How much would you spend on a new camper-trailer? Tell us what you reckon in the comments below