22 December 2017
When China ripped off the VN Commodore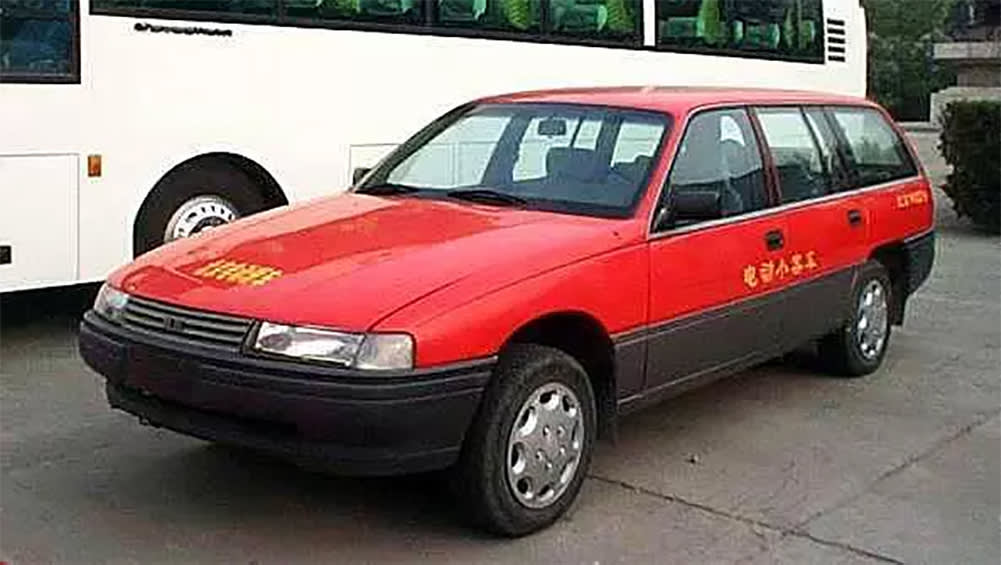 What many credit as the pinnacle of Aussie bogan car lore, the VN Commodore is almost a national treasure.
But did you know that China had their own version, built in left-hand drive by the Beijing Second Auto Work (Beilv) and called the BJ6490.

The Chinese Commodore needed lifted suspension for rural roads (image credit: chinacarhistory.com)
It was released in 1988, with lifted suspension to handle the super-rough rural Chinese roads and a Chinese-designed 2.2-litre four-cylinder.

Nice badge. (image credit: chinacarhistory.com)
Very little is known about how the VN ended up in China, or how many were sold, or when it ended production. Interestingly, it was confirmed there were electric and hybrid variants shown even back in the day!

Unmistakably still a Commodore though... (image credit: chinacarhistory.com)
Iain Kelly is the VN SS-loving fiend behind www.TheCreatorsOnline.com.
Would you rock a Chinese 2.2-litre VN with a lift-kit? Tell us in the comments.