24 January 2018
The Price Is Not Enough: Rare Brosnan-era BMW Z8 up for auction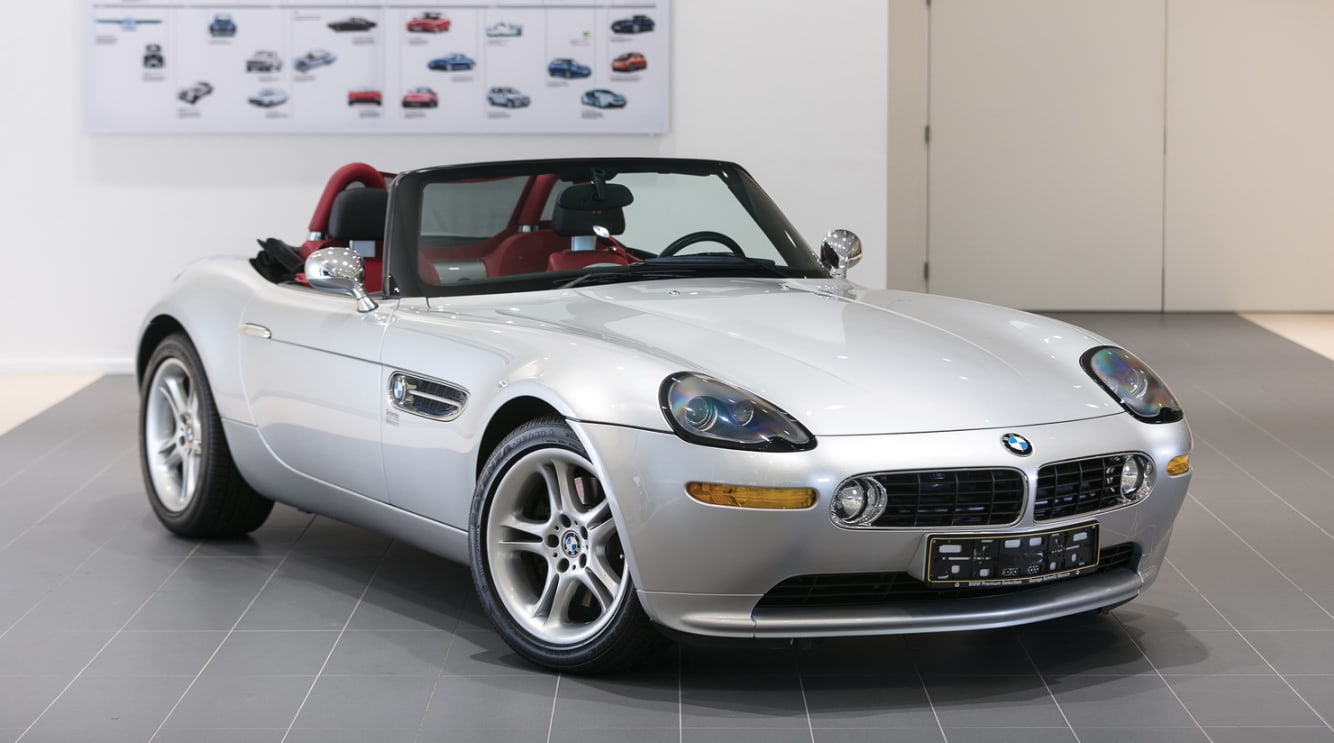 Limited-run roadster set to fetch up to AU$370,000 at an RM Sotheby's auction in Paris.
You might remember, or at least have heard of the BMW Z8. The car's brief time in the sun largely centres around bond film 'The World Is Not Enough' back in '99.
But for the enthusiast there's a lot more to the Z8's story than heat-seeking missiles and an MI6-developed self-driving manual gearbox.

For just $370k, a plane ticket to Azerbaijan and some tailored suits, you too can look this cool.
The car was designed by Danish design deity Henrik Fisker, which gives the car a strange ongoing connection to Bond, as he also went on to design the Aston Martin DB9.
This rare drop-top is one of only 5703 examples built, All of which were hand-finished in BMW's facilities in Germany. The car will go up for auction at RM Sotheby's Paris auction on Feb 7.

It comes with both a hard- and soft-top. (image credit: RM Sotheby's)
If you're thinking it's a bit of a weakling like the contemporary Z3, think again. BMW managed to stuff the M5's 4.9-litre V8 under the hood while somehow maintaining a 50-50 weight balance. It could even outperform the Ferrari 360 Modena at the time. Impressive stuff.
We were initially surprised by the price, but then we ran some numbers. If you bought this car in the year 2000 at USD$128,000 convert that value into Australian dollars for that year and adjust for inflation, this car would have cost you around AU$322,229 in today's money. So really, that makes the expected max value only AU$47,771 more than it would have retailed for new.

The interior is controversial to say the least, with mid-mounted instruments. (image credit: RM Sotheby's)
All things considered, that's realistically cheap for a car that will only increase in rarity. To boot, BMW purportedly produced a 50-year stockpile of spares (all hand-built in Germany, no-less) for the car, so you'll be able to keep it in mint condition for at least another 32 years, right?
Could it even be an investment? I'd put money on it. In fact, this car was designed as a modern-day version of the BMW 507, a car that is incidentally also going up for auction at the same time in a different lot.

Is this the most beautiful BMW ever built? (image credit: RM Sotheby's)
How much for this iconic piece of Bimmer history? Oh, almost $AU2.8 million. The Z8 may never reach such lofty heights, but at least you might make more than $50k on your investment one day…
What do you reckon – is the price enough? Tell us about it in the comments.