4 September 2017
Here are five race tracks you can check out on Street View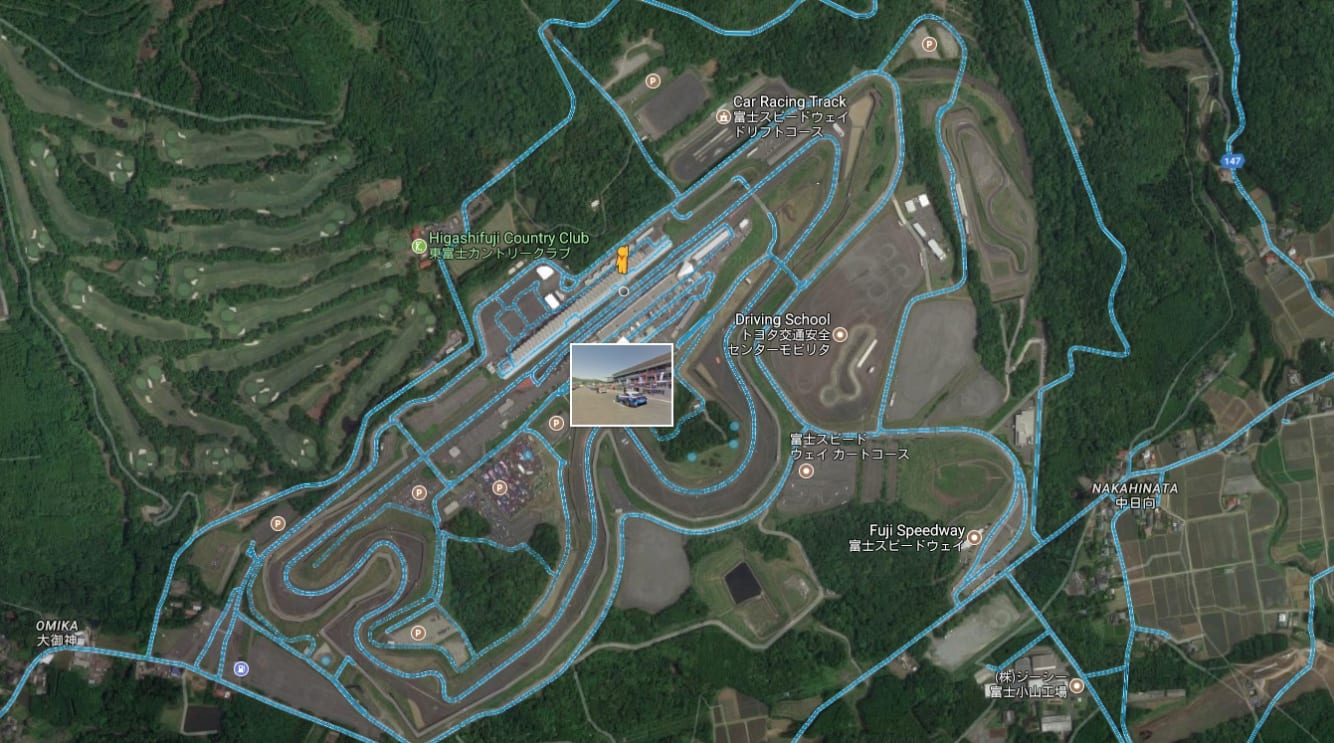 ​I think we can all agree that Google Street View is pretty cool. Who hasn't spent more time than they should have looking around the neighbourhood they grew up in, or checking houses you will never afford because the idea of brunch is just too appealing?
But, once you've done all that, why not take a look at some of the world's most impressive race tracks?
Not content with just providing high-resolution aerial photography of the entire planet in Google Maps, the internet behemoth has also sent its Street View cars around a heap of race tracks so that those of us who will never get to drive them in anything other than Gran Turismo or Forza Motorsport can at least have our daydreams helped along a bit.
And to make it a bit more exciting, these aren't just restricted to places like Bathurst, Long Beach or Monaco - circuits you can drive around any time you like because they're public road - but actual, proper race tracks.
Here are our top five picks, in no particular order.
TopGear Test Track (Dunsfold Aerodrome, England)

This was totally not a stunt.
Designed by Lotus for a little motoring show that airs on BBC2, the TopGear Test Track is famous for its supercar hot laps and stars in reasonably priced cars.
On your own lap around the former airport you can see all the famous corners and all the sights (well, the retired 747 that you've also seen in pretty much every movie with a 747 in it) from the telly as The Stig escorts you around in a Mercedes-AMG SLS.
Indianapolis Motor Speedway (Indianapolis, USA)

Don't worry, they have the road course too.
Indy doesn't really need much of an introduction. Home of the famous 500 mile race, former home of the United States Formula 1 Grand Prix, the 2.5 mile oval is holy ground for motor racing fans.
Not only can you explore the four corners of the oval, you can also get up close with the road course layout which is used by MotoGP and and other American racing series that have discovered cars can turn right as well as left.
Autodromo Nazionale Monza (Monza, Italy)

How fast is street view? Only as fast as your internet connection.
Long, fast straights, tight chicanes and the Curva Parabolica. Monza has been dubbed the cathederal of speed, and for good reason.
That said, your Street View lap probably won't match Jaun Pablo Monotoya's 262.2km/h record-breaking one from the 2004 Italian Grand Prix. Or maybe it will.
Sadly, you can't also Street View your way around the old oval circuit.
Fuji Speedway (Oyama, Japan)

Good views, better corners.
Located near the foot of the mountain from which it takes its name, Fuji Speedway brings together a long straight, sweeping corners and a chicane.
The circuit currently plays host to the 6 Hours of Fuji FIA World Endurance Championship round and CarsGuide visited last year during the Nismo Festival.
Silverstone Circuit (Towcester, England)

The weather wasn't very British on the day this shot was taken.
Silverstone is the most famous of England's former-air-fields-turned-race-tracks. The circuit is mostly flat, very fast and often produces exciting races should British weather happen to be around once the flag drops.
Fun fact: Michael Schumacher broke his leg at Silverstone in 1999 when he came to grief at the end of the long Hangar Straight, putting him out for most of the second-half of the season. McLaren's Mika Hakkinen went on to win the world championship that year, besting Eddie Irvine (Schumacher's Ferrari teammate, by two points).
Honourable Mentions
Circuit Park Zandvoort (Zandvoort, Netherlands)

Oh, here's the British weather.
An historic circuit in the Dutch sand dunes that has previously played host to Formula 1, A1GP and many other racing series.
Circuit of the Americas (Texas, United States)

Original thought not guaranteed.
Current home of F1 in the United States, CoTA is a lesson in building a race track by just plagarising parts of others.
Laguna Seca (California, United States)

Traffic conditions are varied.
Two words: The Corkscrew.
Dishonourable Mention
Nürburgring Nordschleife (Germany)

Why is there no BLUE.
Dear Google,
Go and do this. That you haven't is a shame of the highest order.
What have we missed? Are there any circuits not on Street View that should be? Let us know in the comments below.