6 July 2017
Check out Bruce McLaren's first race car, the Austin Seven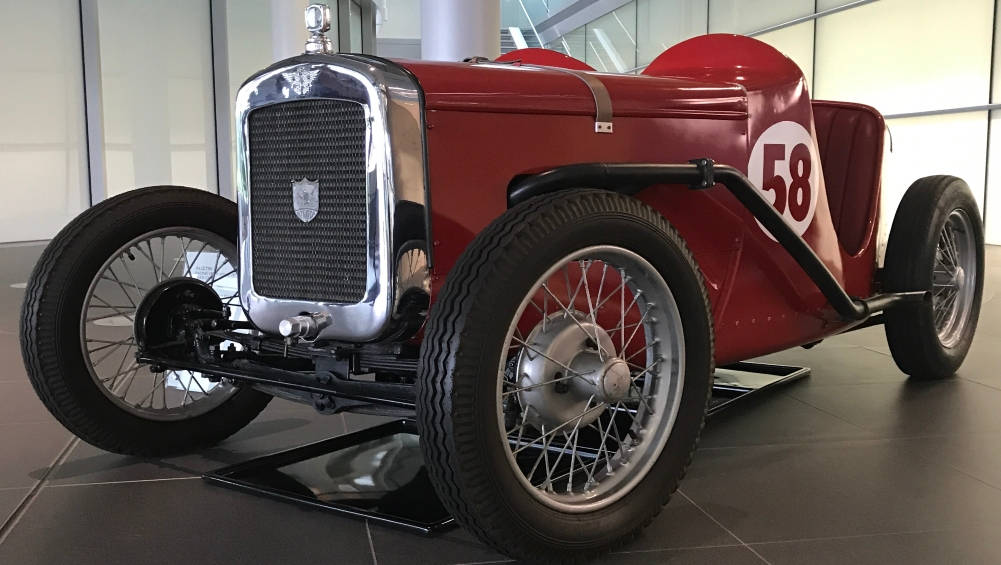 ​Bruce McLaren's all-too-short time on this earth - he died in a testing accident at the age of 32 - contained a racing career that started at the age of 15.
Today that's considered a geriatric age to have begun racing but things were different in the '50s. He had been rather badly held up by the very nasty Perthe's disease which left him in traction for almost two years.
His father Les was a racer, of course. In post-war New Zealand, racing cars weren't exactly lying about, so Bruce's father Les restored a 1929 Austin 7 Ulster, the racing version. Bruce learnt his craft on the family property, running the tiny machine around a figure eight course, besting the quoted top speed by 15mph (24km/h) having helped his father rebuild the car from a box of bits.

Bruce helped rebuild the car from a box of bits.
Bruce got his chance in a hillclimb event in 1954. His father wasn't able to run that day, stuck in hospital with gallstone trouble so Bruce went and won his class first time out. Which was lucky because Les had threatened the young racer with purgatory if he put a scratch on the old girl.
Les saw Bruce's promise and allowed him to continue racing. Being both a Kiwi and a budding engineer, Bruce set to work on the 7, flipping the front suspension to lower the centre of gravity, throwing on a pair of SU carburettors and fiddling with anything he could, including marking the point of optimum gearshift on the rev counter.

Yeah, no driver assists here...
Bruce continued racing the Austin before graduating a couple of years later to a Ford 10 Special and eventually starting his own racing team, Bruce McLaren Racing. The Austin is the only non-McLaren designed car on the McLaren Technical Centre's famous boulevarde.
What car would you choose to kick start a racing career? Tell us in the comments.