How to save for your dream car | comment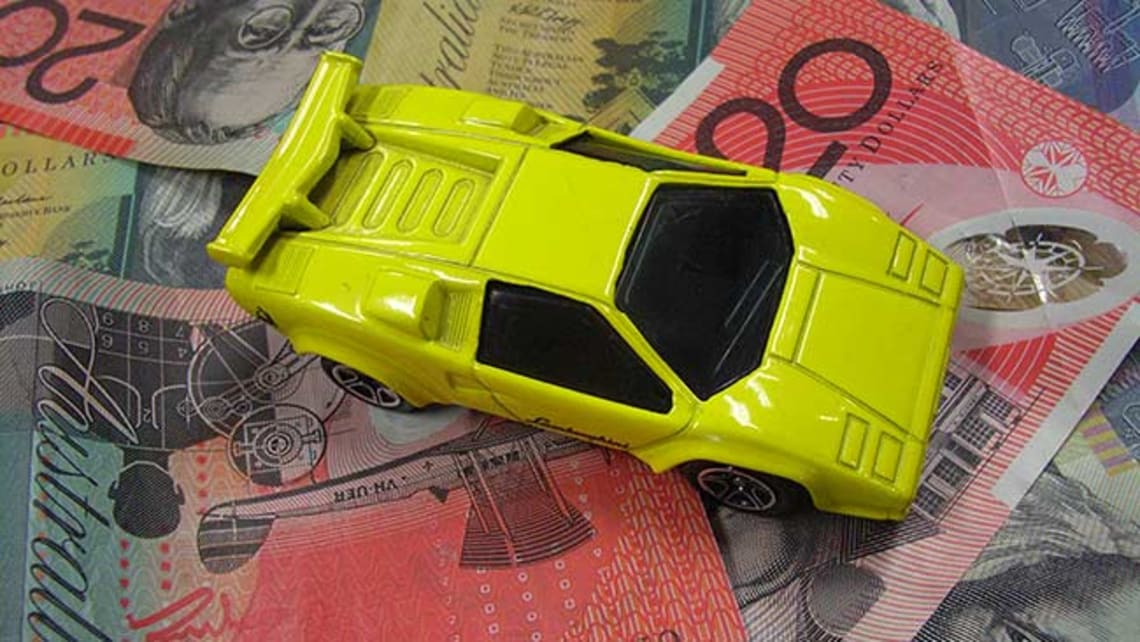 Every month the paycheck comes and miraculously disappears. Sometimes I may stroll (or should I say sprint) to the nearest fashion outlet. And my dream car fantasies take a backseat. But with some simple saving solutions my dream hot-hatch is still attainable.
Whether you're a newly christened P-plater or a high flying corporate car nut saving for some wheels doesn't have to be impossible. In fact, it can be as easy as plan, budget and save. 
Here are 6 easy car saving tips:
Create a weekly budget: Forget those designer threads and have a good look at your monthly budget. Set aside money for the essentials, such as food and rent. Of course you're only human and need to budget for weekend get-togethers but have a think about areas where you can save that works for you. My clothes indulgence may have to be kicked to the curb! To track your budget day to day with ease, make sure you have access to your money through an account that allows for mobile, phone and internet banking.
Make a savings goal: While scouring the net for my dream car, I stumbled across the new Porsche 911 and it seemed like the perfect fit. Sadly my measly budget didn't seem to agree and a more budget friendly Toyota Yaris or Mazda2 was down my alley. Once you have planned your budget, it's time to start setting money aside for your wicked wheels. It's important to think about how much you want to save and whether you will pay for the car outright or apply for a car or personal loan. Remember the more you save the less you will have to pay over the life of the car loan (some car loan interest rates are over 15 per cent!).

Once you start saving look out for opportunities where your money can get rewarded for sticking to your savings plan. ANZ's Progress Saver account pays bonus interest on top of a base rate when you make a minimum $10 deposit per month and make no withdrawals or debits in that same month. Road trip here I come!
Open a high interest savings account: A great way of reaching your savings goal is by opening a high interest savings account dedicated to your car purchase. This way you can set up automatic deposits that come out of your pay weekly, fortnightly or monthly. For those who aren't planning to purchase a car for a significant amount of time a term deposit may be the perfect option, as you won't be able to touch your savings for the specified period of time.

When I started to save for a car I decided to open a savings account with limited access, so I wouldn't be tempted to dip into my savings. On payday my bank would automatically deposit $200 into the specified account and before you know it, this car-dedicated account had built up an attractive amount.
Negotiate a good deal: Once you have the money in the bank take your time to do some research and practice your negotiating skills. Using my Instagram I started to get inspiration from car accounts and the dream started to feel real. Thorough research prior to purchasing a car will give you confidence when approaching the car seller. Find out what the vehicle is worth before you visit the dealer or private seller and have an idea of the amount you're willing to pay for the car. Visit our price guide and car reviews and road tests sections. In terms of financing make sure you don't get hit with extra or hidden fees.
Search for second hand deals: Purchasing a car a couple of years old can save you thousands. But tread carefully with used cars that are priced much lower than their market value and if you do decide to go ahead get the car thoroughly checked over. Search our used car reviews section.  
Keep saving for ongoing costs: Now that you've successfully saved for your sleek ride, there are still many ongoing costs to think of like registration, insurance and servicing. Don't get caught out by surprise car related bills instead keep up your savings habit with a separate high interest savings account and set up a regular direct debit that rolls easily into your account each month. So when the time comes to pay for a big nasty bill your wallet will be smiling! The ANZ Online Saver account is perfect for ongoing savings. It has no minimum balance so you can save as little or as much as you want for ongoing costs like registration and no withdrawal fees so you can withdraw extra money for servicing the car whenever the need arises. There are also no fixed term requirements meaning you can save for as long as you need to.
Saving for a car doesn't have to be a headache, by making a budget and savings goal you'll be cruising in your cool mobile in no time. Time to get my piggy bank out! Boost your car savings with ANZ's competitive bonus interest rate with the Progress Saver account or enjoy the flexibility of the ANZ Online Saver account. Start saving for your dream car today!
Any advice does not take into account your personal needs and financial circumstances and you should consider whether it is appropriate for you. ANZ recommends you read the Terms and Conditions and the Financial Services Guide before acquiring the product.