How to choose the best tyres for every off-road trip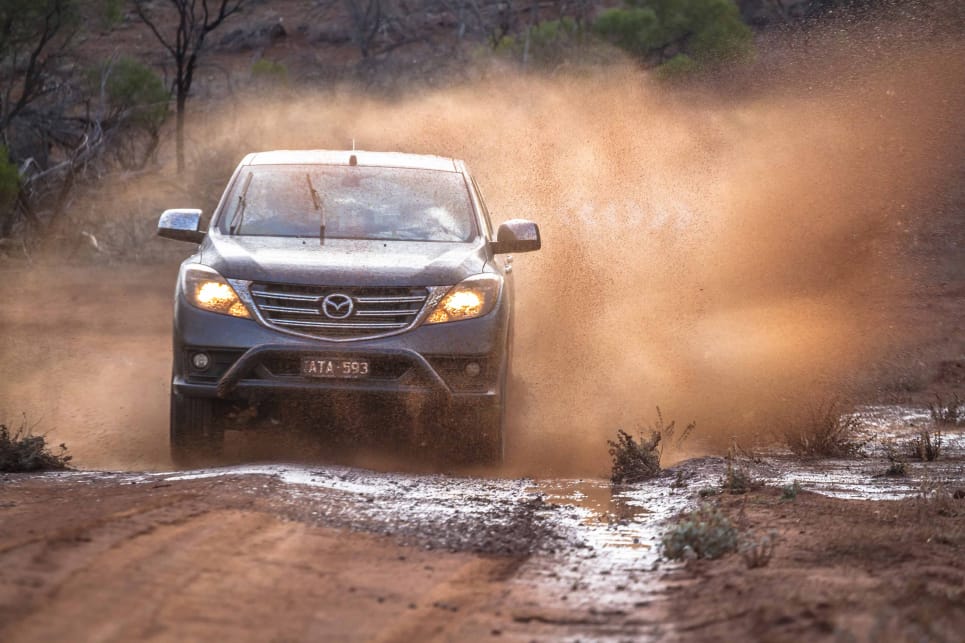 Your tyres are your vehicle's only point of contact with the ground, and in an off-road situation (or in any situation, for that matter), your choice of rubber and whether they are suited to the terrain you're traversing will likely dictate whether you get over any obstacles you might face.
The world of tyres is a complex one. It's chock-full of terminology, and there's an entire sidewall language that's more difficult to decipher than Klingon, not to mention the individual brand-based rating systems.
But if you focus on your intended use, work within your budget, ask the experts – and even get a few insights from some campfire know-it-alls – you'll be better prepared to buy the perfect tyres for your off-road adventures.
Note: before throwing down any cash on tyres, check your owner's manual and the tyre placard on your vehicle.
Highway Terrain tyres
Good if you: Spend most of your time driving in the city and suburbs, with an occasional expedition on well-maintained gravel roads.
Many new SUVs and utes are sold with HT (Highway Terrain) tyres, and they're suited to long-term and long-distance bitumen driving. But no matter what anyone tells you, they have not been designed for off-road driving.
These passenger-car tyres (tyres specifically designed for optimum on-road handling and fuel consumption, as well as minimal noise) are intended to be used on sealed roads only. As such, they also have a higher speed rating and lower load rating than other tyres mentioned here.
Highway Terrain tyres have been built to provide smooth, comfortable driving and maximum grip on bitumen road surfaces, with minimal exposure to the rigours of driving in the bush or on a beach.
They are generally quite skinny and don't offer as much protection against off-road damage as tyres which have been specifically designed and built to cop off-road punishment.
All Terrain tyres
Good if you: Spend a chunk of your time driving in the city and suburbs, and another chunk on gravel roads, dirt tracks with some medium-duty 4WDing thrown in.
There are light-duty All Terrain tyres available, but if you opt for a set of top-quality, heavier-duty ATs – a good all-round tyre with light truck construction – it will save you a lot of hassle on the beach or in the bush.
For starters, an AT tread pattern is more aggressive than a HT, so they are better suited to off-roading than their road-focused counterparts.
ATs are tough, less susceptible than HT rubber to sticks-and-stones damage (because the sidewall is thicker and stronger), they have thicker, extended shoulders and they have tougher internal construction.
They also provide ample grip in off-road situations where surfaces may be less than ideal with regards to how much traction is readily available.
Even better, look for ATs with Light Truck (LT) construction as they are stronger than passenger-car tyres - but then again, so is my six-year-old nephew.
Like anything, LT-rated tyres can vary in quality, but they are designed to be tough and durable; they have stronger sidewalls than HTs, and are built to carry extra-heavy loads or run at high pressures. Look for a sidewall ply rating of more than eight.
Because some LT-rated tyres have aggressive tread patterns, they can be noisy on sealed roads, although that's improving with each new generation of tyre. But they all tend to be great performers when off-road. Look for the LT on your tyres before buying them.
For bush-biased drivers, check for ATs that are a mix of a mud-terrain tyre (see below) and an all-terrain tyre – the best of two off-road worlds.
For those of us less enamoured with the muddy stuff, get rid of your stock-standard showroom HTs and throw on top-quality ATs with light truck construction – they'll set you back between $250 and $450 per tyre, depending on how hardcore you want to get.
Mud Terrain tyres
Good if you: Spend the lion's share of your time out bush with plenty of heavy-duty 4WDing.
Mud Terrain (MT) tyres - generally big, knobbly and made for getting through mud – are for hardcore 4WD enthusiasts who spend a lot of time in the rough stuff.
These tyres, with aggressive self-cleaning tread patterns, tend to be noisy on the road, though every generation of mud tyre is better than the previous one.
Because they have bulkier tread and thicker all-round construction - designed to resist splitting, punctures and bruising - they'll likely add to your fuel bill if you're doing a lot of highway travel on them, but a top-quality set of light-truck MTs will be virtually unstoppable when it comes time to getting through sloppy mud holes and over slippery slopes.
Just be prepared to pay for the privilege.
Have you ever changed your tyres? Tell us in the comments below.