2011 Peugeot Partner
Pricing and Specs
Click here to see 2021 pricing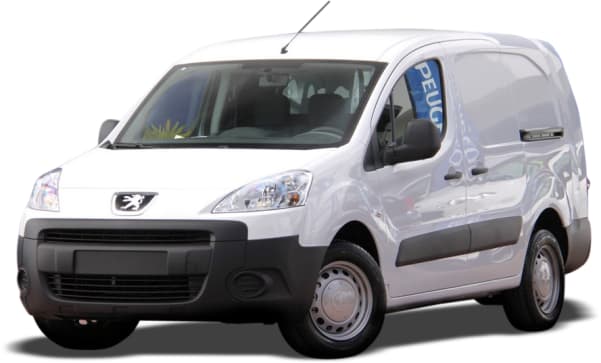 Pricing from
$5,600 to 10,010
Based on third party pricing data
The Peugeot Partner 2011 prices range from $5,600 for the basic trim level Commercial Partner 1.6 to $10,010 for the top of the range Commercial Partner 1.6 HDi.
The Peugeot Partner 2011 is available in Premium Unleaded Petrol and Diesel.
Interested in a Peugeot Partner?
Book a Test Drive
Download a Brochure
Locate a Dealer

Insurance Quote

Get Secured Car Loan
Commercial
Peugeot Partner Models
SPECS
PRICE
1.6

1.6L

PULP

Premium Unleaded Petrol

5 SP MAN

5 speed manual

$5,600 – 8,690

1.6 HDi

1.6L

Diesel

Diesel

5 SP MAN

5 speed manual

$6,500 – 10,010
* Manufacturer's Suggested Retail Price
Peugeot Partner 2011 FAQs
Check out real-world situations relating to the Peugeot here, particularly what our experts have to say about them.
What is causing the oil warning light to come on in my 2009 Peugeot 308?

What you haven't told me is whether the oil was actually low when the warning light first showed up on your dashboard (and before you topped up the oil). Perhaps the person who changed the oil didn't add enough oil afterwards; perhaps they didn't account for the extra half a litre required to fill the new oil filter. Even draining the oil to change it could, conceivably, cause the low-oil light to trigger, and if that's the case, you need to re-set the light once you're satisfied that the oil level is correct.

Re-setting this warning light varies from car to car, but an actual mechanic would probably know how to do this, so maybe a quick visit to a workshop to have the light re-set will be worth the small cost involved. By the way, I never rely on warning lights to tell me my engine oil is low. That's what a car's dipstick is for. Check it each week and you'll never run the engine low on oil.

Show more

Why does my 2016 Peugeot 508 tell me to stop the engine while I am driving?

Hot engine oil is a normal part of a car's operation. If there's a little smoke from the oil when you open the oil-cap on top of the engine, that's actually reasonably normal, provided it's only a few fumes and not huge clouds of smoke.

The car telling you to stop could be due to any number of faults or conditions within the car, so the wise thing to do is have it scanned at a Peugeot specialist who will be able to interpret the coded messages the car spits out. The turbocharger could be the component at fault here, but without an electronic scan, you'd only be guessing at the real cause.

Show more

What small SUV do you recommend?

It sounds like you have a bit of a thing for French cars right now, Carmel. In fact, you could argue that the French brands are experiencing a bit of a resurgence in Australia, particularly as each brand gets its quality act closer to the mark and the factory warranties have never been better than right now.

All three of the cars you've nominated have their strong points, and it will really come down to your personal preferences when it comes to which one is right for you. And let me guess; it was the Peugeot 2008's odd dashboard/steering wheel relationship that put you off. That's particularly true for shorter folk who have trouble looking over the wheel at the instruments. But then, such quirkiness has always been part of the charm of French cars, no?

In any case, it would also be wise to sample the Japanese and South Korean contenders at this end of the market, too, as there are some interesting offerings there as well. The Toyota C-HR would be one, the Honda HR-V another. Don't forget, either, the Hyundai Kona, Nissan Juke and the Mazda CX-3. All have their strengths and weaknesses, but all are worth short-listing.

As for the MX-5, it's true that Mazda has stuck to the original formula for the new latest little convertible. And, yes, that dictates a small, low car that is huge fun to drive but isn't for everybody physically.

Show more
See All Peugeot FAQs
Disclaimer: You acknowledge and agree that all answers are provided as a general guide only and should not be relied upon as bespoke advice. Carsguide is not liable for the accuracy of any information provided in the answers.
Interested in a Peugeot Partner?
Book a Test Drive
Download a Brochure
Locate a Dealer

Insurance Quote

Get Secured Car Loan