5 October 2017
Kei car drifting is a thing, and it's amazing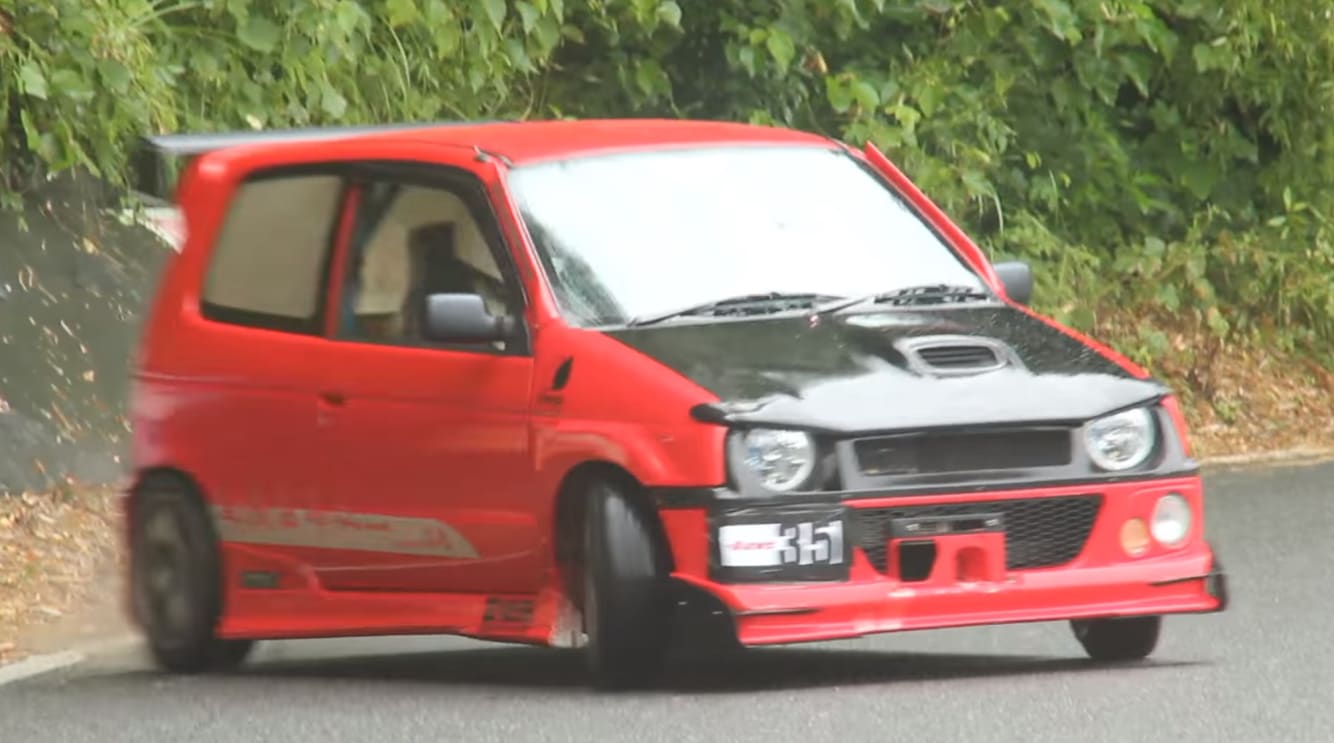 Kei cars are a Japanese phenomenon. Literally 'light automobiles', the tiny machines were conceived after WWII as a means of maximising depleted resources while mobilising the Japanese populace.
With a maximum 64 horsepower 660cc engine and tight regulations on size, kei cars and commercial vehicles are signified by their yellow or black plates, distinct from the white plates on most Japanese cars.

Dropped, tuned, able to park anywhere...
While kei owners are often out for the tax and insurance breaks the mini-machines offer, many cannot resist the urge to tune or slot in 1000cc motorcycle engines. The 64hp limit tends to get bent a little. 
The best kei cars are (obviously) tuned RWD kei cars. Here's why.
Complete with JDM soundtrack, tandems, spins and tiny crashes the video was put together at a Fukuoka drift event by Jaws Yamamoto. Jaws is a Fukuoka kei car tuner and seller, specialising in RWD converted Suzuki Alto Works.
Incidentally, you can walk off Jaws' sale lot with an FR converted, boosted and drift ready Alto Works for around AUD$7000. Cute.

A Suzuki Cappuccino doing what it was born to do.
Here are a couple of other kei cars you should definitely Google now that you are in love with them: Subaru Rex, Suzuki Cappuccino, Honda Beat, Autozam AZ-1, Suzuki Carry Utility, Daihatsu Hijet, Honda Acty and basically every kei van. Because RWD.
There is something particularly special about a miniature light duty truck with an intercooler in the tray bed, all crossed up a corner exit.

Yep, even the commercial kei-trucks get a go.
If you could miniaturise a car, just a bit, what would you be drifting? Tell us in the comments.