19 April 2017
Design through the decades: 1960s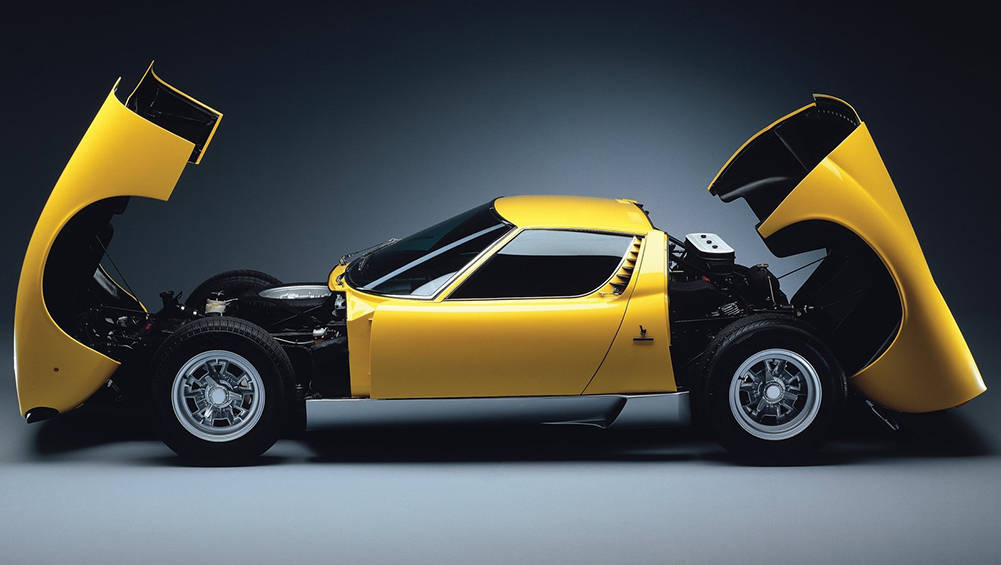 We take a walk through seven decades of the most interesting automotive designs, this week - the '60s.
Chevrolet Corvette Sting Ray (1963)

Bulges and vents hint at the potency of the Sting Ray.
The word 'liberation' best describes '60s America. The hippie and voting rights movements ended post-war austerity through a sense of renewal. Correspondingly, the American car industry entered the era of the 'muscle car', where power and design were key.

The tapered cab and split window reference the anatomy of a stingray.
The tapered cab, together with the split window and character line running along the roof, directly reference the anatomy of a sting ray. Bulges along the bonnet and the rear haunches hint further at the power contained within.
Ford Mustang (1964)

The Ford Mustang.
More so than the Corvette above, the Mustang is an example of great design through fundamental proportions.

The 1965 Mustang Fastback.
A cab-back stance combines well with a single bone line to direct the observer's gaze towards the sculpted C-pillar shoulder, subtly hinting at the Mustang's sporty orientation.
Jaguar E-Type (1961)

The Jaguar E-Type Coupe.
The British named this decade the 'Swinging Sixties' for apt reasons. Like America, Britain recovered from post-war gloom to become an epicentre of pop-culture with boy bands such as The Beatles. The automotive industry channelled these trends into fashionable new designs.

A timeless design, envy of even Enzo Ferrari.
The E-Type is a masterclass in the beauty of pure shape and proportion. The subtly curvaceous rear haunches complement the long dash-to-axle ratio to produce a timeless design.
Studebaker Avanti (1962)

The Avanti had a look ahead of its time.
An era of experimentation had translated to the automotive industry with the design and construction of the Avanti. 
The Avanti used a unique fibreglass body due to time and cost concerns, and replaced the traditional front grille with an air-scoop hidden beneath the front bumper.

The 'Coke-bottle' profile of the Avanti. 
The lack of chrome adornments together with a subtly curvaceous 'Coke-bottle' profile give the Avanti a contemporary look that remains in line with vehicles produced today.
Lamborghini Miura (1966)

The Miura set the benchmark for later models.
Italy during the '60s was in the midst of an economic miracle, with strong GDP growth enabling personal car ownership to become commonplace. In turn, access to a larger market and greater resources allowed manufacturers to develop more extravagant models such as the Lamborghini Miura.

The rear shows the wide and low stance of the Miura.
A progenitor of the supercar, the Miura's mid-engine layout was complemented with benchmark style, with the side profile's dramatic curves accentuated by a wide, low stance that would be typical of later models.
Do you have a favourite piece of automotive design from the 1960s? Let us know in the comments.