Young people losing their drive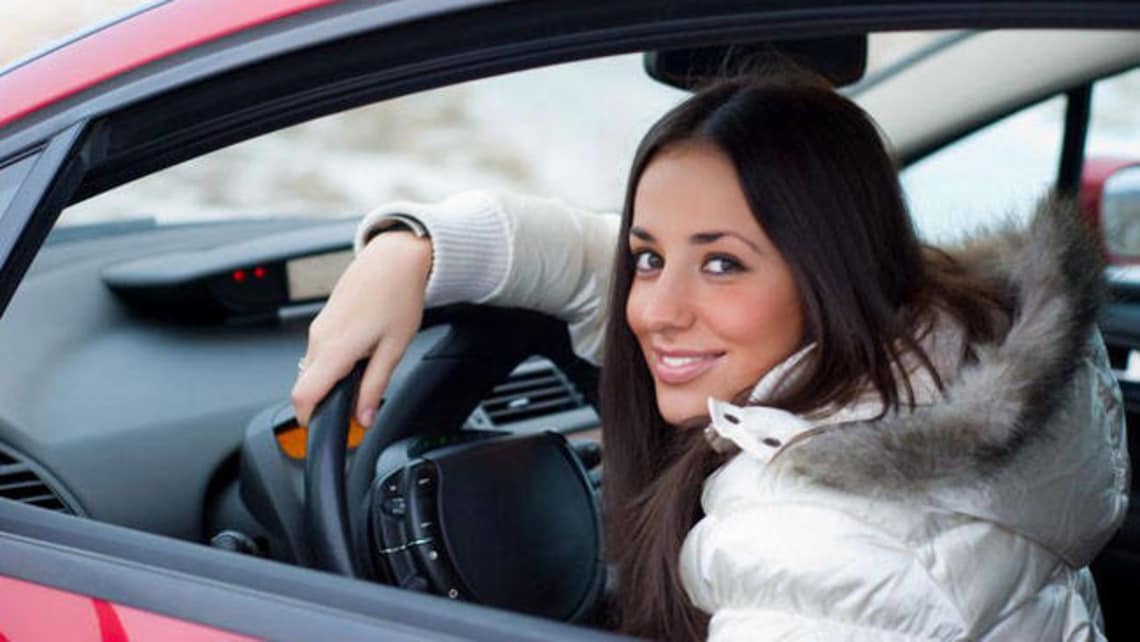 Youth around the world is starting to shun owning a car. In the US, fewer teens are getting their driver's licenses and more 20-somethings aren't sold on owning a car.
Instead they are staying home, using social networks to connect with friends, and moving to big cities where mass transit makes car ownership optional. The trend has shaken concepts of traditional car design in Japan and the US, and is starting to affect ownership of cars by Australian youths. The Japanese call it "demotorization'' - a U-turn from earlier generations of Japanese who viewed car ownership as a status symbol.
Toyota domestic sales manager Yoichiro Ichimaru says young people's interest is shifting from cars to communication tools like personal computers, mobile phones and services. Ford Motor Company's global trends and futuring manager, Sheryl Connelly, says cars also no longer symbolise freedom to American Gen Y as it did to baby boomers.
"Part of it is that there are a lot more toys out there competing for the hard-earned dollars of older teens and young adults,'' she says. "You can buy a lot of gadgets for just a fraction of the $8500 the average American spends each year to maintain a car, not to mention the average cost of buying the car in the first place".
No car company will openly talk of the fear of a future without an audience for its product, but Toyota came close. In launching its 86 coupe in Japan, the company says the car was the result of youth turning away from the Toyota brand.
It led to Toyota president and CEO Akio Toyoda creating a plan to produce sporty cars to appeal to a younger audience. "It is said that young people today have little interest in automobiles,'' he says.
"But I don't think it is that they have developed a dislike for cars, but rather that automakers have tended to move away from young people and car lovers.'' Toyoda said he wants the release of the 86 to be taken as a "message that Toyota will be a company for car lovers again''.
But two months before the 86 goes on sale in Australia, the jury is still out on the buyer profile. Toyota in 2010 launched the youth-focused Rukus, a boxed five-door wagon built from Camry and Corolla parts and loaded with high-end audio and connectivity devices.
Rukus sales in Australia in 2011 were a modest 1183 units - compared with 36,000 Corollas -  but the majority of buyers are from middle-aged to retired; people wanting a reliable, space-efficient wagon that isn't an SUV. In WA, the Curtin University's Sustainability Policy Institute reports that car use in Australia has declined for five years and public transport is increasing.
It says that in Perth, public transport has grown 40 per cent in this decade and since 2004 car use per capita has declined by 7 per cent. Another study by the NSW Bureau of Transport Statistics shows people under 35 are becoming less likely to hold a licence.
The bureau says that two decades ago, 79 per cent of the state's 20 to 24-year-olds had their full licence. That fell to 51 per cent by 2009. In the same period, the number of 15 to 19-year-olds with a full licence dropped by 20 per cent.
In the US, creative marketing firm Scratch - part of the Viacom-owned MTV outfit - surveyed youth on behalf of client General Motors and found that 60 per cent of drivers aged 18 to 24 "would choose internet access over owning a car''.
Scratch executive vice-president Ross Martin says the people surveyed "think of a car as a giant bummer''. "Millennials have more options and more decisions to make than any of us ever had,'' he says. "They look at buying a new car and financing and life in cities across the country and they ask themselves 'Do I really need to buy a new car right now?'."
GM is aiming to reduce the age of its customers but is fighting statistics such as a 2008 US Federal Highway Administration report that says the portion of American 16-year-olds holding a driver's licence dropped to 29.8 per cent in 2006 from 43.8 per cent in 1998.
Ford's futurist Sheryl Connelly says today's youth - what she calls Millennials - "feel tied down by a car''. "All the responsibilities of storing and maintaining it are just a hassle,'' she says. "Millennials have a more fluid concept of ownership. There used to be a stigma to renting that doesn't exist for Millennials, as long as they get access.
It's more about access than pride of ownership.''Ford in the US is experimenting with car-sharing service, ZipCar, hoping to introduce students to its cars. "A lot of the time students can't afford to drive; it's not the car, it's the insurance and the maintenance,'' says Liz Elser, who manages Ford's partnership with ZipCar. Market research firm Strategic Vision says Millennials are much more critical of products.
Its president, Alexander Edwards, says "they don't just want any car. They want the car they want.'' "Their attitude is often 'I don't need to get one since the one I really want I can't get','' he says. "In other words, many would rather hold out for an expensive new Audi later rather than drive around in an affordable, rattletrap old car they can get right now.''
But he says Millennials are consuming both print and online automotive enthusiast media at about the same rate as previous generations and they're still looking for quality in the products they buy and/or use. "The quality cues are different today, but Millennials are still looking for quality first.'' GM product manager Mary Barra is more optimistic: "Eventually, they are going to want a car. And we will be there.''