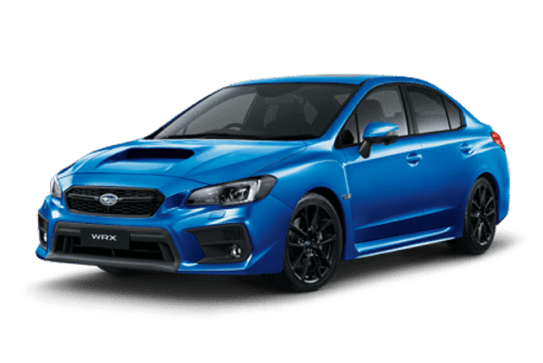 COMPARE
Subaru WRX
VS
Volkswagen Passat
Subaru WRX
Likes
Huge AWD fun
Signature turbo engine
Still decent safety
Dislikes
CVT auto. Really?
Feeling old inside
Rough around town
---
Volkswagen Passat
Likes
Sensibly-priced trim levels
Strong 162 TSI engine
Attractive and practical
Dislikes
Not the soft-roader it could be
Touch panel controls
Price won't tempt people out of SUVs
Summary
Subaru WRX
For many folks around my age, the Subaru WRX holds a special place in the heart.
This is because those of us born from the late '80s to early '90s are the so-called "PlayStation generation." Growing up at a time where videogames bridged the gap from 2D to 3D leads to a lot of imprinted memories, a lot of digital firsts, which wowed and inspired, and a lot of rapid-fire nostalgia as hardware advancements left once-thriving game franchises in the dust. 
It was also high time for the World Rally Championship's well-regarded Group A rally category, which forced manufacturers to make cars much closer to their production counterparts. It was frequently dominated by none other than the Subaru WRX.
Combine these two worlds and you end up with a lot of kids feeling like they could do anything in Subaru's newfound performance hero from the comfort of their bedrooms, many of whom would go on to buy a second-hand one to slap P plates on as soon as they could.
It was a perfect storm and made the WRX the right car at the right time to put a previously small-time brand well and truly on the performance map.
The question with this test is: Should those kids, now in their late 20s or 30s, still be considering Subaru's halo car? Or, now that it's the oldest product in Subaru's catalogue, should they wait for the imminent reveal of the new one? Read on to find out.
| | |
| --- | --- |
| Safety rating | |
| Engine Type | 2.0L turbo |
| Fuel Type | Premium Unleaded Petrol |
| Fuel Efficiency | 8.6L/100km |
| Seating | 5 seats |
---
Volkswagen Passat
It seems almost quaint to review a bona fide station wagon in 2021.
Sure, a few examples still persist, thrive even in the case of Subaru's Outback, despite the tide of popularity having long turned to mid-size SUVs.
Nevertheless, the humble wagon has so many endearing and often-overlooked attributes which make it such an ideal product for the majority of buyers, so all the more power to Volkswagen which persists in offering the Passat here in both regular wagon and lifted Alltrack forms.
The Alltrack is the latest arrival as part of a refreshed Passat lineup for 2021, and we've sampled a top spec 162TSI Premium at its Australian launch. Is it the perfect anti-SUV for the left-of-field buyer? Read on to find out.
| | |
| --- | --- |
| Safety rating | |
| Engine Type | 2.0L turbo |
| Fuel Type | Premium Unleaded Petrol |
| Fuel Efficiency | 8.1L/100km |
| Seating | 5 seats |
Verdict
Subaru WRX
7.5/10
Although it's now the oldest car in Subaru's catalogue, there's nothing really quite like the WRX on the market. This is a car which is true to its roots, a rugged performance stalwart that comes with dollops of fun and compromise in equal measure. 
Thanks to Subaru's updates over the years, it's fared better than some when it comes to technology and safety, but I'd still implore you to pick the manual to truly experience this car as nature intended.
---
Volkswagen Passat
8/10
I like the Passat Alltrack. It's my kind of car and it certainly got a nod or two from passing VW drivers and wagon appreciators. It's a shame more people will look straight past this and to the also fantastic but arguably less interesting (or practical) Tiguan in showrooms.
The Alltrack is good value falling between its wagon rivals while offering full safety, excellent multimedia and stellar practicality. But in the world of raised wagons, the Alltrack could still be a little further removed from its regular Passat wagon siblings to really stand out.
Design
Subaru WRX
7/10
I think Subaru was gunning for subtlety with the non-STi WRX. For a performance car, the design is a little sedate, with the WRX looking perhaps a little  conservative to really stand apart from its Impreza sedan sibling, despite diverging from it some years ago.
There's no mistaking the rally profile of the full-fat STi, with its huge wing and even bigger wheels, but here in the WRX premium it's all a little toned down. Still, fans will love the absurd bonnet scoop, angry-looking alloys and quad exhaust. It's stanced out a little by some flared bodywork, but the tiny lip spoiler at the back robs it of a bit of street cred. Perhaps it's to encourage you into the significantly more expensive STi…
Despite its relative age, though, the WRX still fits into Subaru's lineup nicely. It has all the hallmarks; the small grille, the angled LED headlights, and the signature tall profile. The chunkiness is all there, too, both on the outside, with its flared bodywork and exaggerated scoop, and on the inside, with thick leather clad seat trim, and a chunky, satisfying steering wheel.
The abundance of red lighting in the dash cluster is reminiscent of the heyday of Japanese performance cars of years past, and while it's not as plush on the inside as Subaru's newer products, it's not disappointing either, with nice use of soft trims.
The plethora of screens feels unnecessary, and the 7.0-inch multimedia unit is feeling very small now, compared to most more recent cars. At least the software has been updated since 2018 to have the more recent system used in the Impreza, Forester, and Outback. It's simple and easy to use.
Compared to those Subarus, though, the WRX's interior is feeling a little tired. It's a bit small, and things like the CD drive and nastier plastic trims smattered around remind of days past for Subaru. It's a good thing the new WRX is coming soon.
---
Volkswagen Passat
8/10
A gentle retouch resulting in a quietly elegant execution of VW's current design pillars defines the Passat wagon. It's attractive but subtle, not the kind of car which turns heads, but one which is pleasant on the eye anyway from any angle.
It's a classic wagon profile, complete with blocky rear three-quarter, but the Alltrack touches like the plastic cladding running down this car's side profile help give it an element of toughness without overdoing it. The chrome garnish and LED matrix headlights on our test car round things out nicely for a stately, mature design. The Aquamarine Blue on our test Alltrack looks the business, too.
It contrasts the interior trim at any rate which in our test car was the optional "Mistral" pale coloured Vienna leather. This looks great now and makes the interior feel huge, but I can't help but feel like it won't age quite as well as the standard black leather trim on Premium cars.
The rest of the inside follows VW's sensible interior approach with lots of squared off stoic elements alongside more impressive touches like integrated air vent design which runs the length of the dash. It's not an amazing design statement generally, but like this car's exterior appearance, it's quietly attractive. VW's new wheel is a lovely touchpoint, and the digital dash cluster (still one of the best on the market) adds a bit of a wow factor in our top spec car. Compared to newer entries in the brand's range like the updated Tiguan and incoming Golf 8, the Passat's interior does seem to be aging, if just a little. Some would say it suits its mature personality.
The Alltrack's interior doesn't vary from the standard Passat at all, so this is really a sensible, subtle car for a sensible buyer who doesn't want attention, perhaps apart from knowing nods from other wagon enthusiasts.
Practicality
Subaru WRX
7/10
Compared to the more forward-thinking designs in Subaru Global Platfrom vehicles, the WRX is feeling a little claustrophobic on the inside. Still, you could do much worse in a performance car.
Front passengers get nicely trimmed bucket-style seats with good side bolstering. Like a lot of Subarus, the seating position isn't exactly sporty. You sit quite high, and for someone my 182cm height, it feels as though you're peering down over the bonnet a little. Aside from that, height adjustability is pretty good from the electric seat, and there is a small bottle holder in the door, plus dual cupholders in the centre, a small centre-console box, and a small tray under the climate unit.
Overall, the dark trims in here conspire to make the WRX's cabin feel a bit tight. This continues for rear passengers. The WRX really is a small sedan and room isn't great for me behind my own driving position, with my knees touching the front seat. I have to duck a little to get under the sedan's roofline to get in, and while the decent  trim continues, the seat feels a little high and flat.
Rear passengers get pockets on the backs of the front seats, a drop-down armrest with two cupholders, and a decent bottle holder in the doors. There are no adjustable rear air vents or power outlets, however.
Being a sedan, the WRX has a rather deep boot, coming in at 450-litres (VDA). This rivals some mid-size SUVs, but it's worth noting the space isn't quite as usable, with a small loading aperture, and it's a little tight when it comes to the available height. Still, it consumed our largest 124-litre CarsGuide suitcase with ample space to spare.
---
Volkswagen Passat
9/10
Why buy an SUV when you can have a wagon? The Passat Alltrack continues to put forward a compelling argument for team wagon, with a huge boot capacity, as well as ride height and angles which rival many SUVs.
Even the cabin feels cavernous, with large but supportive front seats, excellent adjustability, and a lovely blend of the extra ride height but the low-down seating position of a passenger car instead of an SUV. Feels sporty but comfortable and capable behind the delicate VW wheel, exactly how it should.
Storage options are also good with two large cupholders in the centre console with a sliding cover, a small bay under the climate unit with a helpful rubberised surface, a wide but shallow console box armrest clad in soft-touch materials, and big bottle holders in the doors with additional wide and deep storage bins. The only downside I could find for the ergonomics was a lack of any tactile dials for volume or climate adjustment, with both having been replaced by touch panels.
The back seat builds on this car's excellent practicality with its very own climate zone, dual adjustable air vents and dual USB outlets on the back of the centre console, huge rear doors for easy access, pockets on the backs of the front seats, and big bottle holders in the doors. The excellent seat trim persists with the leather even wrapped around the very edge of the bulkhead, and there is a rather absurd distance between my knees and my own (182cm tall) driving position in front. This will seat four adults of any height in relative luxury, or five in well above average comfort. The only downside is the high transmission tunnel to facilitate the all-wheel drive impeding centre seat legroom.
Wagons, of course, offer the superior luggage hauling experience to both sedans and SUVs, combining a low loading lip with a flat floor and truly massive 650-litre (VDA) capacity which is far larger than a mid-size SUV. The top-spec Premium adds a tie-down luggage net, and there are practical stowage bays behind the rear wheel arches for securing smaller objects. It's worth reminding you here wagons are often the ideal vehicle to keep your dog out of the cabin.
A massive boon for those travelling for extended periods or frequently on unsealed surfaces, the Alltrack sports a rare full-size alloy spare wheel under the floor.
Price and features
Subaru WRX
7/10
The WRX Premium auto tested for this review is a sort of mid-spec variant. Wearing an MSRP of $50,590, it sits above the standard WRX auto ($43,990), but below the more hard-core WRX STi ($52,940 – manual only).
When you look for rivals, it's a harsh reminder of the distinct lack of small performance sedans in today's market. You might consider Subaru's hero against the front-drive Golf GTi (Auto -$47,190), Skoda Octavia RS (Sedan auto - $51,490), and Hyundai i30 N Performance (manual only - $42,910). There's a more direct rival coming soon in the form of the i30 N Performance sedan, which will also be available with an eight-speed dual-clutch auto, so look out for that in the near future, too.
While it's now the oldest Subaru on sale by quite a margin, the WRX has been augmented in recent times to offer more up-to-date features.
Standard are mean-looking 18-inch alloys clad in skinny Dunlop Sport rubber, full LED lighting, Subaru's typical assault of screens, including a smallish looking 7.0-inch multimedia touchscreen (mercifully with updated software since I last drove this car), a 3.5-inch multifunction display in the instrument cluster, and a 5.9-inch dash-top-mounted  display screen, digital radio, Apple CarPlay and Android Auto connectivity, a CD player (how quaint), leather-accented interior trim, eight-way adjustable power seat for the driver, heated seats for front passengers, dual-zone climate control, and privacy tint for the rear windows.
The continuously variable automatic makes up the majority of WRX sales, so I'm told, which is particularly disappointing to hear. Especially given it's a $3200 jump over the manual, and tarnishes the drive experience. More on this in the Driving section.
The WRX also comes with a safety suite that is impressive for a car of its vintage, which we'll look at in the Safety section. Getting on it may be, but the WRX is surprising in how well it holds its own on the value front.
---
Volkswagen Passat
8/10
The Alltrack is available now with just one petrol engine option, the 2.0-litre turbo 162TSI in two trim levels. The standard Alltrack wears a before-on-road cost (MSRP) of $46,990, while the full-fat Alltrack Premium as sampled for this review comes at a significant price hike to $58,790.
The lifted wagon scene has largely given way to SUVs these days, but a few stalwart competitors remain, most famously in the form of the Subaru Outback (the most equivalent spec being the top Touring at $47,790), Volvo V60 (currently only as a wagon from $57,990, but a lifted Cross Country version is imminent), and the Skoda Superb Scout (really just a variation on this tried and tested VW wagon formula, $63,990).
As is frequently becoming the case with these more niche old-world models, even the base specification is well equipped as standard with 18-inch alloy wheels, full LED exterior lighting, 8.0-inch multimedia system with Apple CarPlay and Android Auto connectivity (both wired or wireless), a 7.0-inch multifunction display in the dash cluster, cloth interior trim with a leatherbound steering wheel (in the latest VW style) and shifter, tri-zone climate control, keyless entry and push-start ignition and the full active safety suite, which we'll touch on later.
Adding to this, the 162 TSI Premium justifies its much higher price with 19-inch alloy wheels, a 9.2-inch multimedia system with built-in navigation and a 360-degree camera suite, a fully digitised instrument cluster, more advanced 'matrix' LED headlight clusters, full leather interior trim with heating and cooling for the front two seats, electric adjust for the front seats with message function, a panoramic sunroof, electric tailgate, tinted rear windows, and a Harmon Kardon premium audio system. It also scores some interior tweaks like ambient lighting with 30 selectable colours, stainless steel sports pedals, and aluminium-brush dash inserts. The only thing notably missing, especially given the wireless CarPlay connectivity, is a wireless phone charger. There's even a perfect spot for it under the climate unit.
Suffice to say it's all you could really ask for in today's market, with the only option on Alltrack variants being premium paint (all colours except white) at an additional $800.
Engine & trans
Subaru WRX
8/10
The WRX's engine is a tuned-up version of Subaru's signature horizontally opposed "boxer" four-cylinder. In this case it's a 2.0-litre turbo unit (FA20) producing 197kW/350Nm, ample for a little sedan like this.
Disappointingly for me, our particular WRX premium was an automatic, and it's not a great one. While most performance cars will drop in a lightning fast dual-clutch, or at least have the decency to offer a classic torque converter with clearly defined ratios, Subaru falls back on its rubbery continuously variable automatic, as derided in the rest of its mainstream range by enthusiasts.
We'll explore this more in the Driving section of this review. It's not as bad as you think it's going to be, but it still doesn't belong in a car like this.
 
---
Volkswagen Passat
8/10
There is just one engine in the Passat Alltrack range for 2021, the 162 TSI 2.0-litre turbocharged four-cylinder, which produces the namesake 162kW and 320Nm of torque. This is a tried and tested engine used extensively in other VW group products, and pairs nicely to the brand's seven-speed dual-clutch automatic transmission.
The Alltrack also makes use of VW's 4MOTION all-wheel drive system which pairs to the taller ride height for some extra off-road capability over the standard low-riding range and many of its competitors. There are also some off-road modes cooked into the car's transmission software, although without low-range functionality and relatively slim profile tyres we'd stay away from any truly rough stuff.
Fuel consumption
Subaru WRX
8/10
Fuel consumption is likely to be at the bottom of your list of concerns when it comes to a small performance sedan, but on the official/combined testing cycle, this car will consume a claimed 8.6L/100km of mid-shelf 95RON unleaded.
Over our week of mostly urban testing, our car produced an unsurprising 11.2L/100km, which is actually under the official urban number of 11.8L/100km. Not bad for a performance car, really.
The WRX has a relatively large fuel tank for its size at 60-litres.
---
Volkswagen Passat
8/10
The Passat Alltrack's official/combined fuel consumption comes in at 8.1L/100km which seems pretty good for an upper mid-size wagon with all-wheel drive. On our launch loan we produced a computer-reported figure of 9.7L/100km which involved a mix of urban and freeway driving, which lands it nicely between this car's official combined and 'urban' figure of 10.1L/100km. It's likely a more reasonable indicator of what this car will get in the day-to-day.
162 TSI Alltrack variants require mid-shelf 95 RON unleaded fuel and have relatively large 66-litre fuel tanks.
Driving
Subaru WRX
8/10
It truly pains me that this car is an automatic. Don't get me wrong, I'm okay with an automatic performance car. Dual-clutch iterations of cars like the Golf R are great, but the WRX automatic is a CVT.
This transmission isn't great in the brand's regular range, let alone in a performance application, where snappy response and a predictable, linear riding out of the rev-range are really necessary to extract maximum enjoyment.
I was surprised to find the CVT isn't as bad as I thought it would be. Perhaps through sheer torque, the WRX does hammer into its 2400rpm peak torque band rather quickly, for an immediately impressive 0-100km/h sprint of around six seconds, but it's beyond this point where you'll start to get dull, rubbery, and occasionally hesitant response from the accelerator. Not particularly appealing attributes when you're carving up a few corners.
Handling-wise, the WRX is excellent with its robust all-wheel-drive system and firm-to-a-fault suspension. This makes it a true joy to fling around bends, with equally firm and rewarding steering giving you a truly organic and controlled handle on what's going on at the wheels.
Subaru's boxer engine gives the WRX a signature gruff sound under acceleration, with some turbo noise to boot, but with this particular transmission you won't be getting the satisfying turbo blips you can extract with a swift kick of a clutch pedal in the manual.
Driving it around town every day is a little rough, with a brittle and busy ride, while the heavy steering will get on your nerves when you're just trying to park the thing. 
The firm ride, large wheels, and slim tyres makes the cabin noisy at all speeds, and occasionally sends shockwaves through the front of the car if you're unfortunate enough to hit a pothole. It's hardly the most pleasant companion to have on a freeway.
Honestly, if you're after an automatic performance car, there are better options out there both in terms of response and everyday comfort, although none are quite like a WRX. I'd implore you to pick the manual if you can, it's a better, more engaging experience in every way.
---
Volkswagen Passat
8/10
The Alltrack possesses a lot of the kinds of positive driving attributes which VWs have become known for, like excellent road holding and a strong turbocharged follow-through on its higher-torque 2.0-litre engines.
Indeed, the Passat can be a hoot in a straight line once a brief moment of turbo lag has been overcome, and our usual dual-clutch woes of jerkiness and hesitation at low-speed are much less noticeable with the 162 TSI engine than they are with lesser powerplants.
It still feels connected to the road via light but appropriate steering, and grip levels granted by the Alltrack's relatively long wheelbase and all-wheel drive system are superb.
One issue we'll point out from the outset is how this car is still geared perhaps a little too much toward driving on tarmac. Giant alloys, low-profile tyres, and suspension which seems to favour body control over flexibility might be nice in the every day around Sydney and carving up a curvy but well-sealed countryside road, but the Alltrack claims to be a bit more all-purpose on unsealed surfaces, and I hate to say it still seems a bit firm for extended periods on gravel.
Part of my testing included a gravel track or two, and while our Alltrack Premium did an admirable job of dealing with the road texture despite huge 19-inch alloys (suggesting compliant dampers), it was larger corrugations and potholes which lead to a few moments best classified as "sharp" with shudders sent through the cabin.
I would like to try this car in the standard 162 TSI trim to see if a smaller wheel and larger tyre helps this at all. As a former daily driver of a mid-noughties Volvo XC70, one of the things which was most appealing about the chunky all-wheel drive Swede was its soft suspension and ample tyre, fit for purpose for those unsealed weekend adventures. I still think Subaru's Outback will be a more robust choice in todays market if you mean to spend much time on gravel tracks.
I don't mean to be misunderstood. The Passat Alltrack is a lovely car to drive, and on tarmac, possibly even a 9/10. However it's the whole branding purpose of this car to be a bit more adventurous, and while the extra ride height gives you the confidence to go a bit beyond the capability of a low-riding wagon, it wouldn't have been hard to make the suspension softer and the tyre larger for a truly transformative 'Alltrack' experience.
For those looking for a long-distance tourer, though? Look no further, the Alltrack is lovely even after hours behind the wheel, and the 162 TSI engine leaves a good amount in reserve for overtaking on the freeway.
Safety
Subaru WRX
8/10
In good news for the WRX, Subaru's signature EyeSight suite is mostly present here, albeit a slightly older version than the one that appears in its newer products. Regardless, key active items include auto emergency braking (works to 85km/h with brake-light recognition), lane-departure warning with lane-keep assist, blind-spot monitoring with rear cross traffic alert, adaptive cruise control, and auto high beams.
It misses out on reverse auto braking from more modern Subarus but features active torque vectoring to add to the standard suite of electronic aids like traction, brake, and stability controls.
The WRX has a maximum five-star ANCAP safety rating, although it dates way back to 2014, well before active safety items were even considered.
---
Ownership
Subaru WRX
7/10
Subaru offers a competitive five-year and unlimited-kilometre warranty promise.
Annoyingly, the WRX requires six-monthly or 12,500km service intervals, a hold-over from Subarus past. It's not cheap, either, with each six-monthly visit costing between $319.54 and $819.43 (ouch) for the first 10 visits covering five years of ownership. It averages out to $916.81 per year for the first five years. These are numbers which rival some premium European options.
---
Volkswagen Passat
7/10
VW continues to offer its competitive five year and unlimited kilometre warranty promise which puts it ahead of many euro offerings, and on-par with its Japanese and Korean rivals. It also includes one year of roadside assist.
Servicing is also far better than it used to be, with VW offering three- or five-year service packs which can be bundled in at the time of purchase at a significant discount.
Pricing will carry over from the current 162 TSI, with three years setting you back an additional $1300 while five years (claimed to be the best value) comes in at $2400 or $480 per yearly or 15,000km visit.
Not the cheapest generally, but not bad considering its niche. Expect roughly the same costs for Skoda's mechanically similar Superb, while Subaru and Volvo are hardly paragons of low service pricing in recent years.