30 October 2018
Three Blue Oval builds to blow your brain at SEMA 2018!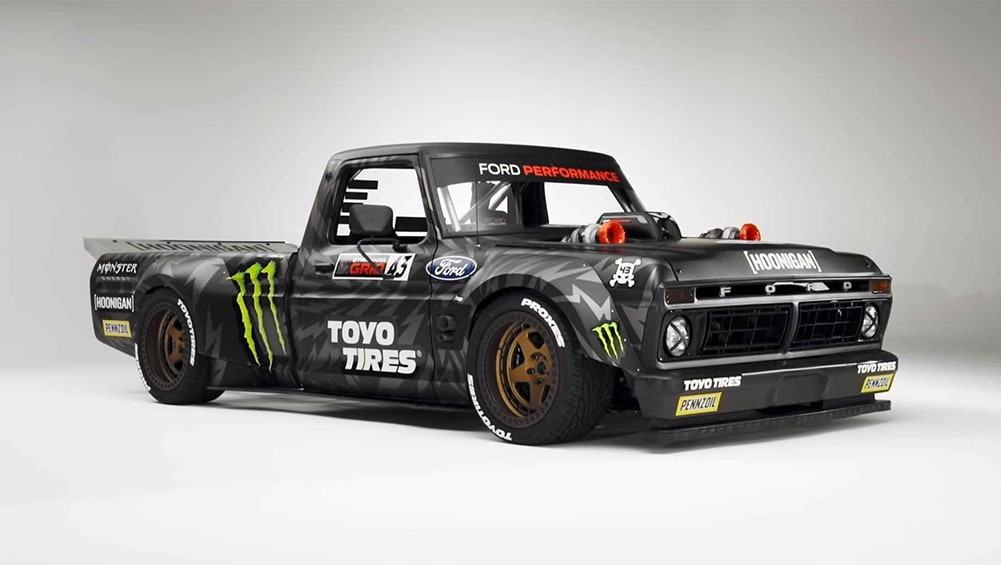 SEMA 2018 kicks off in a few hours and the Internet will be awash with amazing builds to drool over.
However, for those who can't wait to see all the insanity you can check out three killer Fords that will be on show from the moment the doors open in Las Vegas!
1. Ken Block's Hoonitruck
The master of vehicular mayhem videos, Ken Block has built a wild new ride in preparation for dropping Gymkhana #10 in December. Sitting on top of a hand-built tube-frame chassis, with an all-wheel-drive system inspired by WRC and rallycross, and a 910hp twin-turbo V6 from a Ford GT Le Mans car this is no crusty old farm truck! Out of all the crazy rides the Hoonigan guys have in Las Vegas this week the Hoonitruck surely has to take the cake for sheer insanity.
2. Anton's Hot Rod Shop '66 Fairlane
This wild Fairlane isn't what you'd find down at the local bowling club. Anton's Hot Rod Shop from Hiram, Ohio, are bringing straight fire to SEMA 2018 with what looks at first like your average street machine but actually hides a mind-bending amount of custom work. Riding on a custom chassis from Roadster Shop radically updating the handling of the old mid-size muscle car, the '66 is powered by a 8.6-litre (526 cubic-inch) all-aluminium version of Ford's iconic "cammer" overhead cam big-block V8!
3. Tony Confalone's '56 Ford Vicky
Wild West Paintworks has rebuilt Tony Confalone's awesome '56 Ford Fairlane Victoria that Tony has owned since 1966. Powered by a supercharged, fuel-injected Y-block Ford V8 making nearly 600hp the super-smooth Vicky shows that you don't need to build a tri-five Chevy to have a killer 1950s American car!
Iain Kelly is the revhead behind The Creators Online.
What are you looking forward to seeing at SEMA? Let us know in the comments.