16 October 2019
The SP is still horsepower king of production MX-5s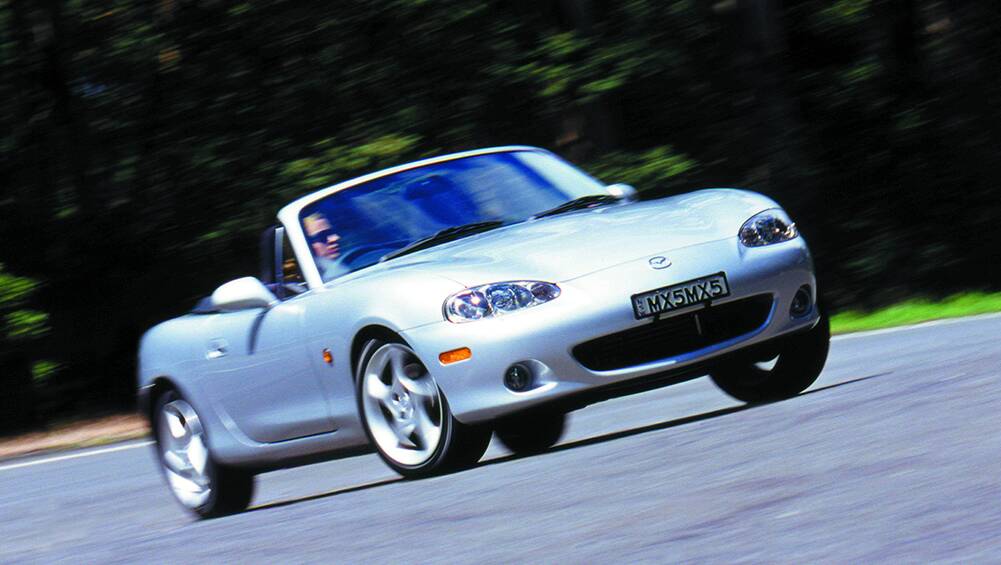 The MX-5 is a massive hit with car enthusiasts, but people have been crying out for extra grunt since 1989.
Despite Mazda releasing a more potent version of its 1.5-litre and 2.0-litre models this year, fans are still asking for more.
Look back to the early 2000s, and you'll find Mazda Australia created one of the most powerful production MX-5s ever, thanks to the help of Allan Horsley.

The SP nameplate was first used on the RX-7, before being applied to the NB MX-5 and RX-8.
Any (Aussie) Mazda fan will know Allan Horsley - he was the man behind Mazda's touring car team from '81-'84, its assault on the Bathurst 12 hour and the legendary RX-7 SP.
In 2002, the SP badge was slapped on the NB MX-5 with Horsley and Prodrive installing a turbo (along with several other goodies) to the perky sports car.

Everything is better with a spooly boi.
Limited to only 100 units, the SP produced 157kW/289Nm compared to the standard 1.8-litre engine's output of 113kW/181Nm.
This meant the convertible was considerably faster too - 0-100km/h was completed in six seconds, while the naturally aspirated model reached the tonne in 8.5 seconds.
Visually, there isn't much to separate the SP from regular NBs other than the intercooler, unique badging, and an alloy polished fuel filler cap.
Mazdaspeed also did its own turbocharged NB MX-5 in 2004, yet it only produced 133kW/226Nm.
This model reached Australian shores as the SE, but the boost pressure was lower compared to the overseas version (7.25 psi vs 8.5 psi) and resulted in even fewer ponies.