19 June 2019
The lost, sole surviving, forgotten 1982 Mazda Le Mans racer rediscovered in Japan!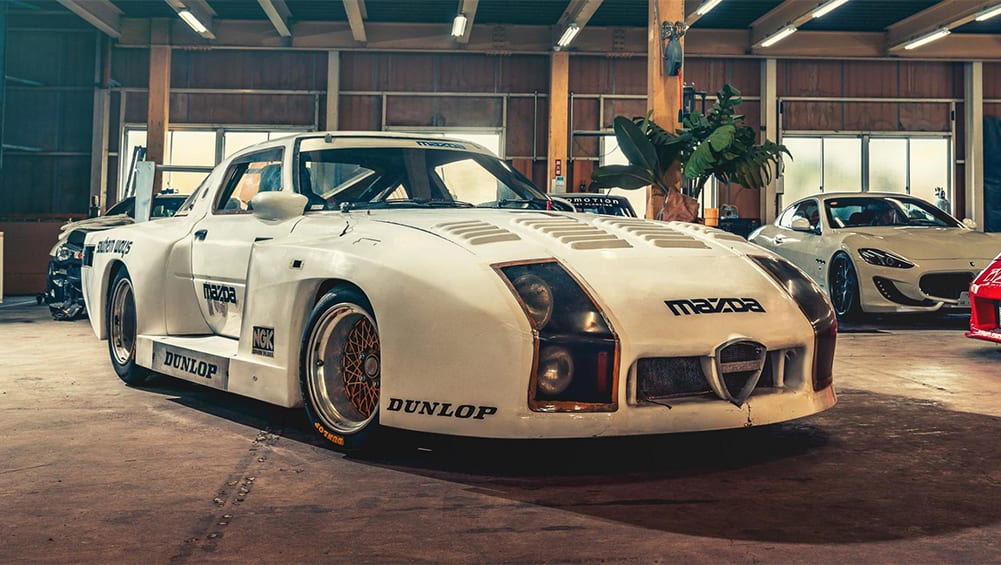 Mazda's legacy at the Le Mans 24-Hour race is a thing of legend for Japanese car fans, thanks to their 1991 win being the first for a non-piston-powered car and the first for a Japanese manufacturer.
But their history at the French classic traces many years earlier, and included a car many had forgotten about, until the sole surviving example was recently rediscovered in a barn in Japan.
A pair of RX-7-based racers dubbed "254i " took part in the 1982 Le Mans 24-Hours, though only one finished. Both were returned to Japan and ran in a handful of races, before one was destroyed in a crash and the other parked in a shed and forgotten about, even by Mazda! This was likely thanks to the FIA introducing wilder Group C regulations for 1983 that became a second golden era of sports car racing and which led directly to Mazda's triumphant 787B.
Rotary tuning god Isami Amemiya of RE Amemiya fame, discovered the sole surviving 254i in a shed in rural Japan, organising for his mate (and the boss of carbon-fibre gurus Power Craft) Masachito Ito to buy it with the intention of a full, ground-up restoration. With recent restoration of the handful of Group B rally RX-7s, and a rising interest in 1980s classic cars we hope more rare racing gems from Japan are unearthed soon!
What 1980's classic would you want to see found next? Let us know in the comments.