11 May 2018
The Jewel, the Junk and the Beast: Lancia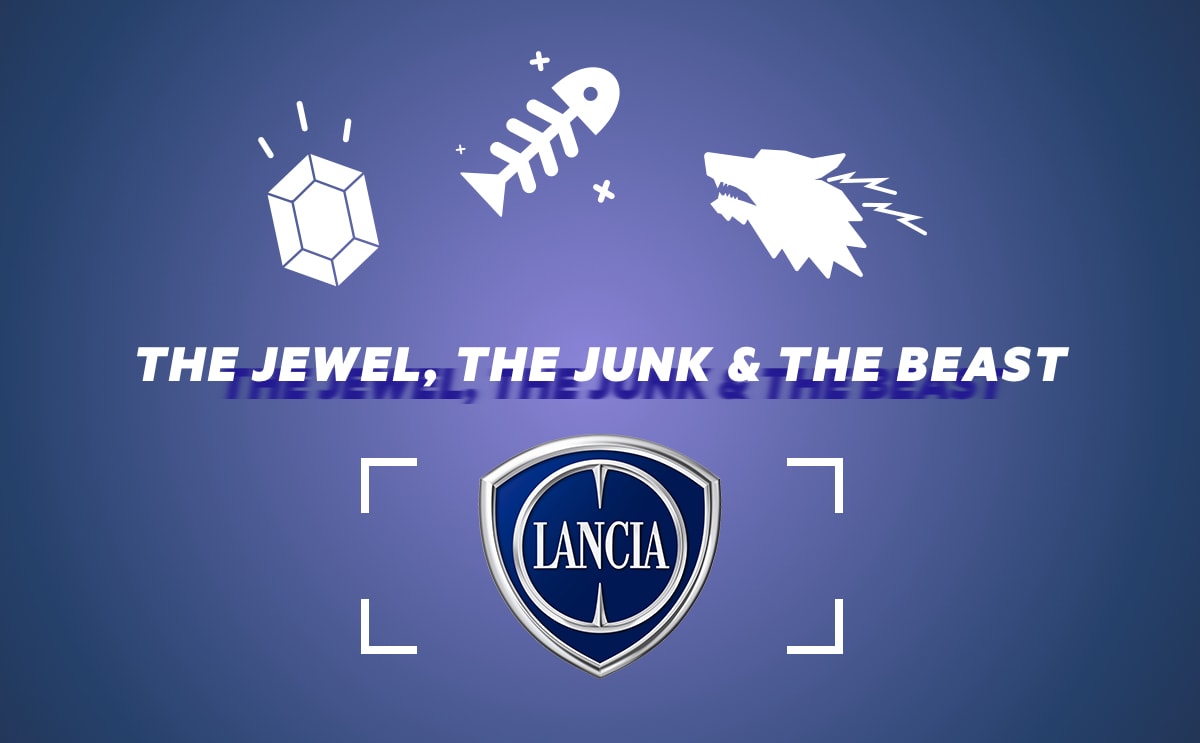 When you mention Lancia, people will think one of two things: rust buckets or rally car monsters.
Over the years, Italian manufacturers have created some great cars and others that are best forgetten.
From rally stars to uninspiring hatches, Lancia is a prime example of this but while under the Fiat Chrysler Automobiles (FCA) umbrella, the brand has lost some of its magic.
However, Lancia's magic wasn't always good.
The Jewel: Lancia Stratos

Deriva!
Styling by Bertone with a Dino Ferrari V6 for a heart, the Stratos was a lightweight sports car built in limited numbers to meet homologation for Group 4 rallying.
The Stratos went on to win the '74, '75 and 76 World Rally Championships (WRC) while also claiming four Monte Carlo Rally victories.
Because of these wins, the Stratos was forever cemented into rallying history.
The Junk: Lancia Ypsilon

OH DEAR GOD!
It's hard to pick just one but the car that shows the world just how far Lancia has fallen since its rally glory days would be the Ypsilon.
Over 23 years of production, the Ypsilon is still a (really) ugly hatchback that us Aussies have luckily missed out on.
Underneath the skin, the current model is basically a Fiat 500 but without a hair-raising, hot-hatch version. Pity, an Abarth-like Ypslion could return some excitement to the brand. 
The Beast: Lancia Delta S4 Stradale

DON'T LET OFF!
Built during the Group B era of the WRC, the road-going Delta S4 produced 184kW/291Nm thanks to the engine being turbocharged and supercharged.
Carried over to the rally car, the 'twincharging' system helped eliminate turbo lag and power was said to be over 410kW.
After the scrapping of Group B, the S4 was replaced by the HF Integrale which continued the Delta's winning ways by dominating the Group A era.
Is Lancia better known for its rust buckets or rally car monsters? Let us know in the comments.