13 December 2019
The CarsGuide team's favourite Commodores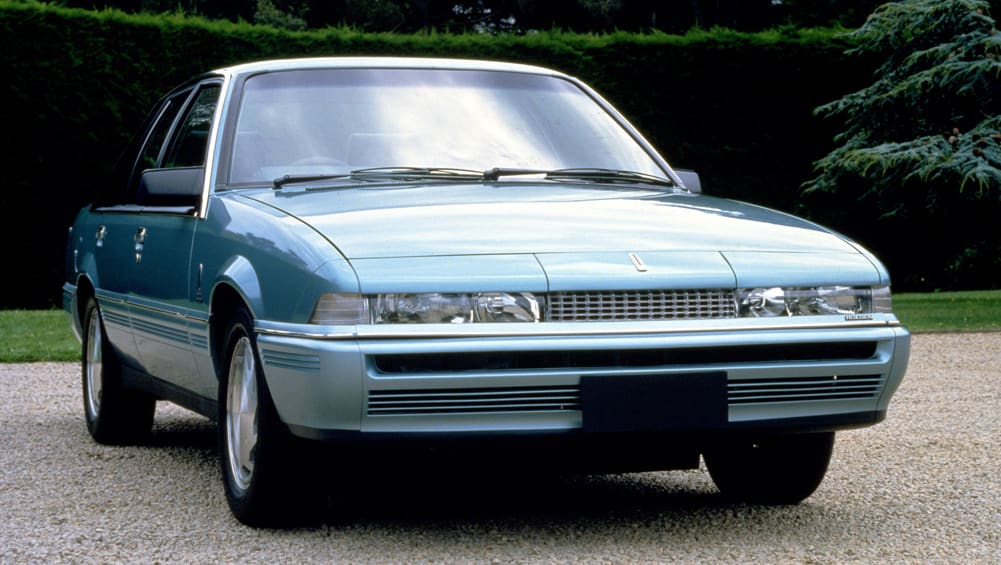 The news of the Holden Commodore's demise this week made the CarsGuide team reminisce.
We've each listed our favourite Commodores below, in a (yes, heartfelt and at times teary) tribute to the iconic nameplate. Sure, we may have strayed outside the lines a bit, but we've taken the Holden Commodore as the basis for inspiration that we all know it was. 
We did it before with our favourite Aussie Fords, now its the turn of Holden's iconic big car.

Mal Flynn - VL Calais Turbo
The first car I ever knew was my parents' VB SL, but that doesn't make it my favourite among the many highlights. 
That would have to be the VL Calais Turbo, which demonstrated the brilliance of the local design team by updating its decade-old VB basis with world-class looks that now command big dollars from fans.
And the Turbo in particular because the Nissan engine put Holden right at the forefront of late '80s tech and performance, at a time where Holden was close to extinction. James Cleary proudly boasts that he drove the ultra-rare wagon version when they were new. Prick.
While not deserving of an honourable mention, we shouldn't forget that Commodore also infiltrated Toyota dealerships across VN, VP, VR and VS wearing Lexcen badges. Yep, that happened.
Oh yeah, and Holden also built the forgettable Starfire four-cylinder version across VC and VH. Unlike the ZB, this four was far from a highlight. 
But my grandmother's Starfire-equipped VC was actually the first car I ever drove. She let me do laps of my primary school oval when I was 10. Best. Grandmother. Ever. 

James Cleary - VB Commodore
My strongest Commodore memory is being a passenger in a brand new VB on the way to my school holiday intern job at Modern Motor magazine in Rushcutters Bay, Sydney at the time of the car's launch in 1978.
I was beside legendary motoring journo Peter McKay who'd given me a lift. It was a base car with the already ancient 2850cc (3.3L) in-line six under the bonnet matched with a clunky four-speed manual.
But being in that car was like walking down the street with a supermodel. People stopped in their tracks, heads turned, and jaws dropped.
It felt like Holden had really done something momentous, prescient and brave. Trust me, it was a big deal.  

Matt Campbell - VL Commodore
The only Commodore I've ever owned was a VL. It was my 'real' first car (I had a HD Holden before it, but no licence to drive at the time), so the VL I owned was a freedom machine when I got my Ps.
It was a one-owner car, bought in Cooma but owned by an 80-year-old from Adaminaby who only drove it once a week - hence why it only had 88,000km on it when I got it.
The VL itself represented a quantum shift for the brand, too, as it aligned with Nissan for engines (finally signalling the end of the red motor), and it also saw the introduction of the fully sick VL Turbo.
Mine wasn't the Turbo. But it was still fully sick. And it was quick enough for me to lose three of our my four precious P-plate points on an ill-advised free-period drive to Canberra to get lunch with some high school female friends. I should have turned it around (I was only 22 kays out of Cooma when I got booked), but instead, it was the most deserved (and expensive, and humiliating) Hungry Jacks burger I'd ever had. 
Honourable mention to the Commodore Ute, too - I've always wanted one, and now might be the time to invest in a clean example if I can find a shed to store it.

Richard Berry - VP Commodore SS
We had a few Commodores in our family: there was the VL Executive that ran out of headlights on a family holiday in the pitch-dark bush and needed a 14-year-old me to hold a Dolphin torch out the window while my dad drove; the other VL Commodore which was a candy apple red drag racing car with a 2JZ engine which dad crashed; the VS ute that introduced me to my future wife; and my 2001 Monaro (technically not a Commodore) that I sold to buy the engagement ring.
But the Commodore I'm going to reminisce about here is my father's VP SS. It was the white-with-the-red stripes combo, stock body kit, spat-like rear guards, boot-lid wing and a 180kW 5.0-litre V8.
I was 19 and I'd steal the VP at night to pick up my girlfriend after she'd knocked off work, but I couldn't start the car in the driveway because it was so loud that it'd wake up my dad. So I'd roll it about four houses down the street to start it.
This one night it'd been raining, but not heaps, just enough for the bitumen to be greasy, we also lived on a slight hill. I was pushing it as usual, but when I got to the spot where I'd normally pull it up, my shoes couldn't get any grip and I was basically skiing along the road beside the car, holding onto the B-pillar until I let go and the VP got away from me. I sprinted after it and managed to dive through the window and pull the handbrake on.
I should have called it a night, then and there, but I returned hours later with half the front bumper hanging off (that's another story), but I managed to pop it all back into place and roll the SS into exactly the same position which it had been in when I took it. The perfect crime.
The next morning I'm eating breakfast, Dad's there reading the paper and Mum gets up to go to the kitchen. Dad, without putting the paper down, goes: "Next time you borrow the Commodore, can you make sure you put the shifter in Park after you're finished."

Andrew Chesterton - VC Commodore
It's easy to think of the humble VC Commodore as a pickle in the broader Holden hamburger, what with it lasting around 18 months on sale before being replaced by the VH and its thumping performance flagship, the first SS Commodore.
But scratch beneath the VC's egg-crate grill and you'll find the second-ever Commodore was so much more than a stepping stone to bigger, better variants. It was actually the VC Commodore that bred the first Brock-derived HDT performance car, a brand that would eventually be reborn as HSV, and would produce a string of V8-powered muscle cars so dripping in testosterone merely walking past one would put new hairs on the hair on your chest.
Perhaps more importantly, at least to me, was the fact the VC Commodore was one of the first cars I ever plonked my own money down for, unlocking a new world of automotive freedom and igniting a passion for motoring that is yet to be extinguished some 20 years later. It was a fine example of a rough and rusting icon, complete with rear tyres so bald they made even the lightest sprinkling of rain a dangerous dance with oversteering death, and I loved it dearly. 
The humble VC, and every Commodore that came before and after it, likely put more Australians on the road than any other car, and put this country's manufacturing prowess and ingenuity on the world stage for the very first time. It remains stitched in our national psyche, and it will for years to come.
Vale, Commodore. You will be missed, but never forgotten.

Tung Nguyen - Coupe 60
Though not a Commodore by name, the Coupe 60 concept was built on the VE's Zeta platform, albeit with a shortened wheelbase and no rear doors.
I remember gawking at this car at the 2008 Melbourne motor show, back when local car shows were still running, and just being blown away by its stunning design. I was 19, and for the first time I could see myself buying a Holden ... if only the Coupe 60 made it to production as a modernised Monaro, but sadly the one-off concept would never make it to public roads.
Powered by a 6.0-litre LS2 V8, the Coupe 60 was built to celebrate 60 years since the 48-215 rolled off the production line at Fishermans Bend in Melbourne, and pointed the way forward for Holden's design and engineering prowess.
Unfortunately, just five years later in late 2013, the decision would be made to pull the plug on local manufacturing operations, and the Coupe 60 would forever be a reminder of what could have been for Holden.

Justin Hilliard - ZB Commodore
Okay, hear me out.
Despite all of the flack the imported ZB Commodore (aka Opel/Vauxhall Insignia or Buick Regal) has copped during its short time in showrooms, the vast majority of it has been directed at the choice of nameplate and not the car itself, the former of which we could debate about for hours.
Either way, the ZB Commodore (or whatever you want to call it) is objectively a really good thing.
Yes, it is not 'Australian', lacks rear-wheel drive and doesn't have the option of a hairy-chested V8, but it's still a great if not class-leading drive. In fact, I'd go as far to controversially suggest the front-wheel-drive 2.0-litre turbo-diesel four-cylinder variants are the picks of the bunch, especially when had in Sportwagon form.
And for what it's worth, the ZB also has the (unwanted?) distinction of being the last Commodore, so there's no doubting it has historical significance.
If I was in the market for an affordable new car, I know where I'd be looking until the end of 2020...

Georgia Watkins - VY Commodore Executive wagon 
I blame my family's 2003 Commodore Executive wagon for my love of heavy steering, and a preference for something sturdy, not sporty.
When I was 10 years old my family traded in our Commodore sedan for a champagne-puke-mixed-with-baby-poo ("Martini") coloured wagon, and we only downsized when I was 20.
I loved that we took it camping twice a year (every year for eight years) and learning how to drive in it. But the thing I loved most was climbing through the flap in the cargo barrier just to hang out in the enormous boot.
RIP Commodore. 

Stephen Ottley - Peter Brock (not the car, the guy)
I can't think of the Commodore without thinking of Peter Brock. I grew up a racing fanatic and Brock was the man throughout my childhood driving a series of Commodores - from the VB to VL and all the way up to the VY in his final Bathurst start in 2004. I loved his style, in and out of the car, but also the fact that he drove an Australian-made car against hordes of imported machines - Ford Sierras, BMW M3, Mazda RX-7s and Nissan GT-Rs. 
He also created Brock/HDT Commodores, locally hotted up models that spawned HSV as we knew it. Those were the cars you dreamed about as a kid - the VL Commodore Group A, HDT SS Group A and eventually the HSV GTS.
In my opinion, the HSV GTS-R W1 is the greatest Australian-made car ever made, the pinnacle of the local car industry, and it wouldn't have happened without Brocky.

Mitch Tulk - E Series Maloo ute
As a Ford man, I naturally preferred the Falcon over the Commodore, but I do respect Holden's halo model.
The first V8 ute I ever drove was a VF SS V Redline, which left me wanting my own bogan-mobile. Plus, I've always frothed over the E Series Maloo - to the point that I would even trade in my beloved FG XR8 ute for one.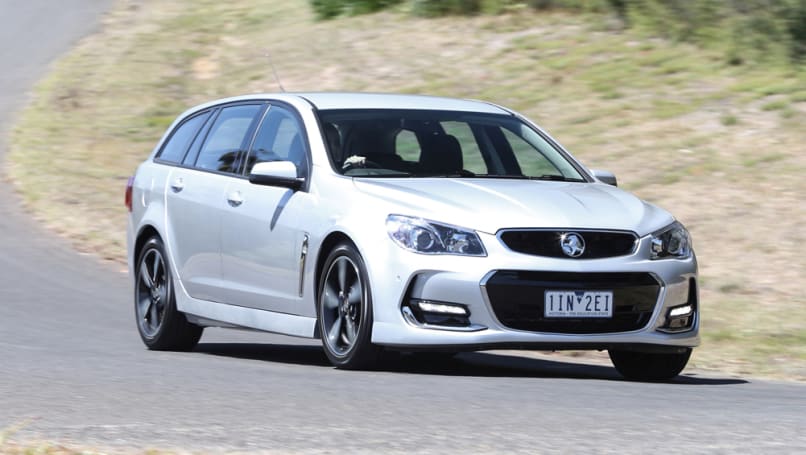 Tom White - VF Commodore
All of my colleagues are wrong.
I hated every single one the Commodores (all ugly and/or fundamentally flawed) with the exception of the VF.
It's Holden's greatest tragedy because they finally made a good car right before killing off local manufacturing.
Come at me Holden bros.