6 November 2019
The cars of SEMA 2019 are possibly the craziest we've ever seen!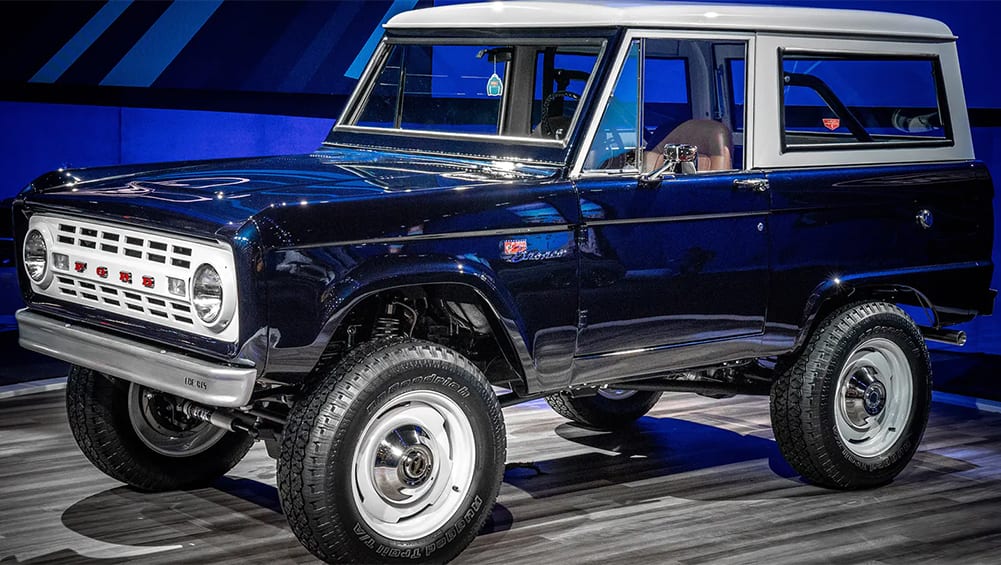 The annual SEMA Show takes over the Las Vegas Convention Center each November with thousands of awesome, epic, and insane vehicles.
This year is no different, as their builders strive to stand out among the world's best. Here we have some of the most interesting cars unveiled on Day 1 of the show.
Ringbrothers Valkyrja Camaro
Jim and Mike Ring are famous for their industrial design-inspired street machines, dripping with high-end detailing, custom carbon-fibre parts, mega-powered engines and body modifications that blend into factory style lines. This 1969 Camaro features basically no factory Chevy tin any more, with a heavily customised carbon fibre body, a new Detroit Speed chassis, and an 890hp supercharged LS3 engine. Named from Norse mythology, the car will actually live in Belgium once SEMA is over.
Toyota Supra GR Wasabi
Tuners wasted no time fettling the fifth-generation Supra as soon as it was launched, but Toyota has turned up at SEMA with a clutch of modified concept cars. The brightest is the lurid green Wasabi concept which packs upgraded suspension, tyres, brakes and bodykit, though the engine retains its stock power output. The GR Supra Hyperboost Edition, also from Toyota, fixes that with 750hp being wrung from the turbo six-pot to go along with the crazy bodykit that throws back to the legendary JZA80 Supra of the '90s.
Jay Leno's Bronco
Ford have been teasing us for a while with news a new Bronco is coming soon, but for SEMA they took Jay Leno's own '68 Ford Bronco (gifted to him in dilapidated condition by fellow TV host Craig Ferguson) and stuffed in a 760hp supercharged 5.2-litre V8 out of the new GT500 Shelby Mustang. It retains a five-speed manual transmission, four-wheel-drive, plus upgraded Fox suspension and Wilwood brakes. Coated in Envirobase Tonight Blue, it looks resplendent and deceptively stock!
Ford Mustang Lithium
While an electric-powered Mustang is coming Ford used the 2019 SEMA Show to whip the covers off a customised 2019 Mustang called the Lithium Concept. Using all-electric power from Webasto, Ford claim the petrol-less pony makes over 900hp and 1000lb-ft of torque, with a six-speed manual, ground-hugging suspension, forged wheels and a slick bodykit.