9 March 2017
The Alpine A110 - how to nail a modern classic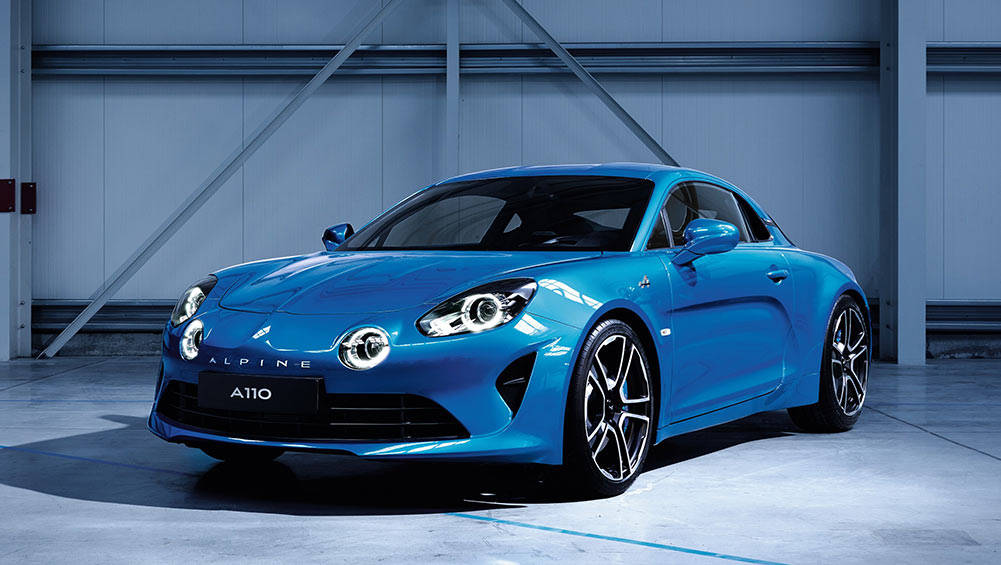 Overnight the Alpine A110's first official production images were released, and it looks incredible. 
The design hasn't changed from the 2016 vision concept meaning the silhouette of this car is pretty much a perfect match to the original. Sure, some chrome bits are missing and it will be a bit bigger and more aerodynamic, especially around that rear end, but still so close to that original timeless design.

Which got us thinking, what are the closest modern designs have come to honouring the cars they are based on? Here's a list of our favourites:
Dodge Challenger

Brutish, square, complete with embedded front grille and square tail-lights the Challenger is a car for the true patriot. The current model (in production since '08) does perfect justice to the original 1970 Challenger R/T. Too bad you'll be hard pressed to find one in Australia.
Chevrolet Camaro

The story is the same for the Chevrolet Camaro, Re-born in 2009 and updated in 2016 it does a fantastic job of matching the muscle-car lines of the 1966 original, featuring those aggressive rear wheel arches and deep-set light fittings.
Fiat 500

Bet you didn't expect to see this here. Unlike the ever-growing Mini, Fiat have seemingly decided to shape the car first and deal with design implications later. While it's not perfect, the new 500 is much bigger (presumably for safety reasons) than the 1957 original, it does a great job of matching the bodywork and laneway-life spirit that made it popular in the first place.
Ford GT

The 1964 Ford GT40 was born out of an odd fork-in-the-road when Ferrari was almost sold to Ford. That's another story, but we're glad it happened because subsequent Ford GTs have been some of the most stunning cars to ever come out of America. The aerodynamics of the original car were so advanced that when Ford had another shot with the 2005 GT the shape barely changed at all.
Volkswagen New Beetle

What to say about the new Beetle? If nothing else, it's one of the earlier examples of retro-modern design really working for a car manufacturer and helped to inspire a surge of similar models like the BMW Mini and aforementioned Fiat 500.
Cars that deserve a mention
BMW's new Mini - Inspired by the original, but it's just getting too far removed. 
Ford Mustang – The Mustang never went away, but got a good looking retro retouch in 2005
Toyota FJ cruiser – Doesn't really look like an FJ LandCruiser at all…
Jag F-Type – Looks stunning, but it's not a new E-Type
Cars that don't deserve a mention (but we will anyway)
Chrysler PT Cruiser – Gross. A mish-mash of old hot-rod and wagon style designs. We'll pass…
Plymouth Prowler – No thanks. Also meant to reference hot rods, maybe there's a lesson here.
Ford Thunderbird – A retro retouch a-la-Mustang, but this one was a total miss.
Is there a classic you'd like to see rebooted? Tell us what you think in the comments.