8 January 2019
Summernats 32: Showroom looks take on street machines at their own game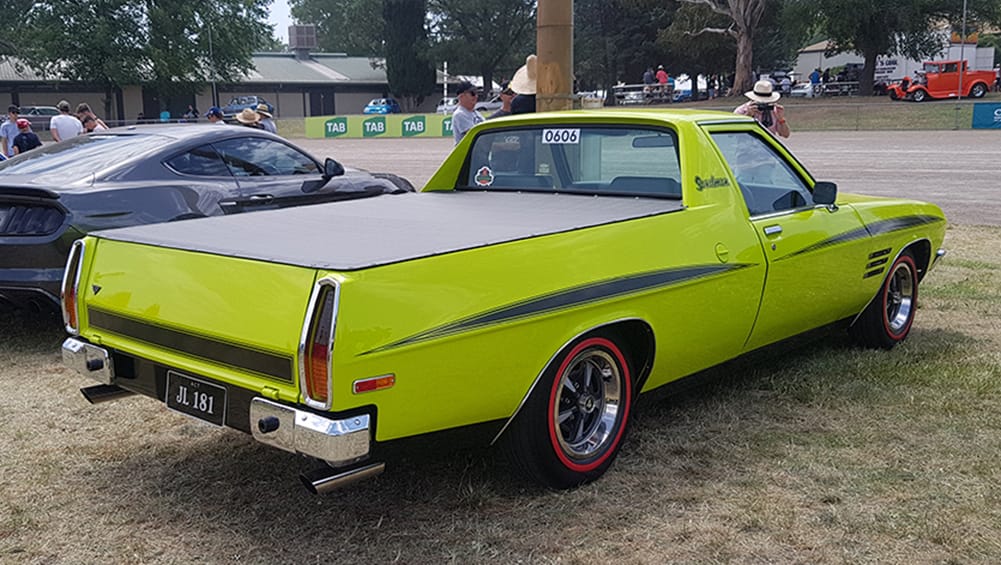 Australia's biggest horsepower party has been run and won for the 32nd time, and if you've been watching our social channels you'll know we were down in Canberra for the best of it.
Team OverSteer was on the ground for Friday and Saturday, and like most years, there was a clear trend among the entrants. 
Unlike previous fads of cars painted in the latest hero colour from Holden or Ford, the emergence of gigantic Big and Ugly injector hats, and the huge reverse cowl bonnet scoops of the last couple of years, Summernats 32 was the year of classic looks as the factory intended. 
Don't get me wrong, there were still hordes of traditional Aussie and Yank muscle with motors more outside the engine bay than in and rear tyres that's embarrass some steamrollers – which is what we know and love about Summernats – along with being an increasing celebration of all other facets of the modified car world.
But there was at least two factory-fresh six cylinder VH Commodores getting around, and a mountain of other stock or stock-looking classics of all eras.
And you know what, in my eyes at least, this is a great thing. Particularly in this post-Aussie manufacturing world we're now stuck with, a mint VN Berlina, shagged but straight XY sedan, bone stock HT Kingswood or a stock-looking XF with a Barra turbo under the bonnet is pretty cool these days and a pretty rare sight out on the road.
Check out our shots below, and let us know in the comments if you agree that Summernats 32 was better than ever. 
Summernats 32: The stockers
Summernats 32: The street machines
Summernats 32: The rest
Summernats 32: Top 60 pavillion highlights
Summernats 32 winners:
| | |
| --- | --- |
| Category | Winners/car |
| Grand Champion | Rick Werner/1932 Ford hot rod pickup |
| Burnout Master | Jake Myers/1966 Ford Mustang |
| Burnout Champion | Mick Hamon/ Holden Commodore sedan |
| Tuff Street Champion | Brett Armstrong/1968 Holden Monaro |
| Show N' Shine Champion | Isaac Rattey/1971 Holden Kingswood ute |
| Outstanding Club Vehicle | Adam Perry/1980 Holden HDT VC Commodore sedan |
| Top Summernats cruiser | Ryan O'Hara/1960 Morris J2 van |
| Horsepower Heroes | Brendan Medlyn/Holden Commodore sedan |
| Slalom | Jamie Ericson/1967 Morris Mini |
| Motorkhana | Shawn Johnson/1979 Datsun 1600 sedan |
| Honk ya horn | Karl Somers/1998 Daihatsu Charade |
| Heads up go | Andrew Tribe/1975 Holden HJ sedan |
Was the new and improved Summernats 32 better than ever? Tell us in the comments.
Check out our converage of last year's Summernats: