6 September 2019
Miura vs Daytona: classic V12 supercars thrashed hard by their factory test drivers!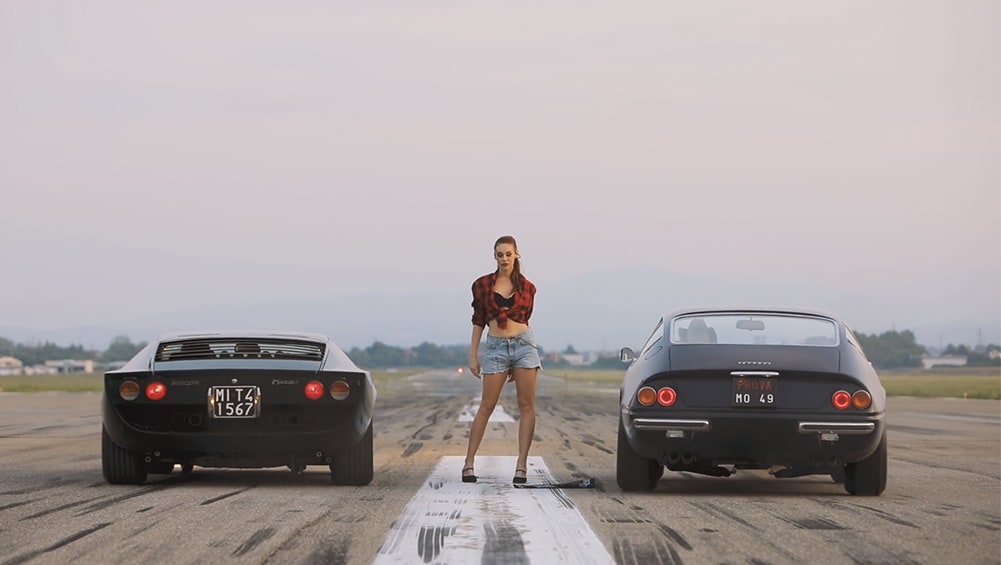 The sight and sound of a freshly rebuilt Ferrari 365 GTB/4 "Daytona" being thrashed through rural Italy while dicing with a modified Lamorghini Miura is something incredibly special.
What takes it to another level is the fact their legendary factory test drivers, men who know the limits of these priceless pieces of mechanical art, are behind the wheel.
Arturo Mezario plays antagonist in the Ferrari to Valentino Balboni's Miura in the film by UK classic car dealer Simon Kidston.
1969: The Rivals from Kidston.TV on Vimeo.
Made to celebrate the 50th anniversary of two of the most significant supercars of all time, particularly the Miura. Built off a factory P400 S, chassis #4302 was hot rodded back in the day by Bob Wallace to replicate the factory hot rod "Jota" he had owned and which was destroyed after he sold it. 
The Miura, known as the "Millechiodi" has recently undergone close to $AUD500,000 (€300k) restoration and is actually for sale through Kidston.com, but if you have to ask the price...