2 November 2017
McLaren, AMG and Maserati among 80 exotics up for auction in Sydney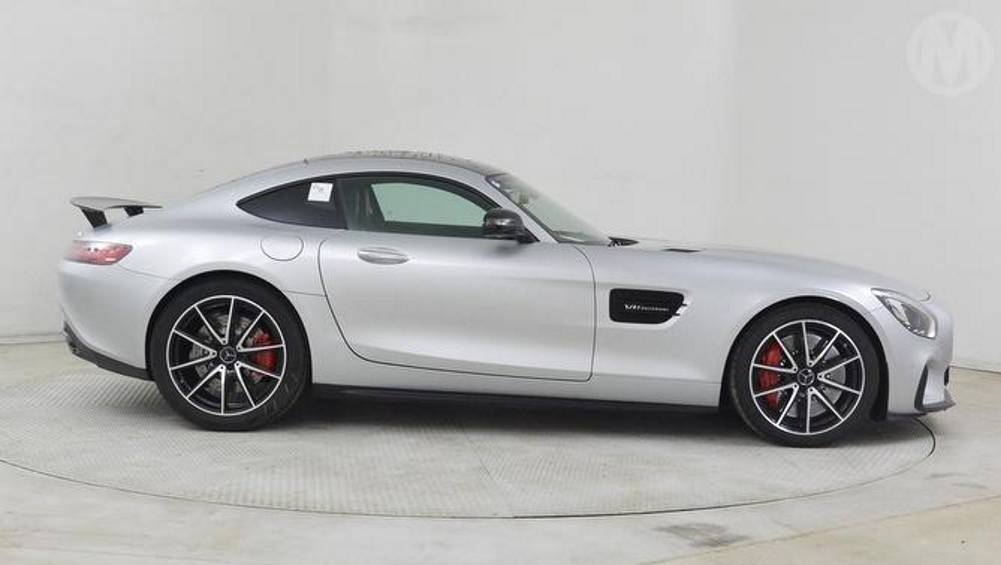 Occasionally Manheim like to throw down a 'prestige auction' gauntlet, but this one could be the biggest yet.
Every now and again some bad stuff happens to people who were once wealthy. They… uh… have their funds dry up… then the bank comes and takes away their toys, and the good folks at Manheim pass the misfortune-derived savings on to you!
Beyond the usual 'regular' AMG and BMW M models here are five of the best reasons to check this auction out – and by 'best reasons' we mean the choicest, rarest and most exotic cars on offer.
2014 BMW i8

'Batman Black' seriously BMW, are you listening?
It's not the fastest car on offer, but damned if this isn't one mean looking unit. BMW call this colour 'Arravani Grey' – but 'Batmobile Black' is what they really meant.
The car is showing an impressively-low 11,734km on the clock and sports some matching but off-brand black alloys. Shmick.
2014 McLaren 650S Cabriolet

"Ooh, yes... I will have every carbon trim option." - says man who is about to have his assets seized.
Here's a car with more than a few options ticked. Only, the options list for most McLarens isn't very long and consists mainly of carbon fibre trim bits, which there are an abundance of here.
It's in a sinister grey colour and with 14,373 on the clock, is barely driven.
2012 McLaren MP4-12C

Orange just suits McLaren way better...
If drop-tops aren't your thing you can have McLaren's previous hero car instead (in a much-more fetching signature McLaren orange, if I may say so…)
Again, carbon options galore were obviously ticked here… Maybe the previous owner should have held back a little as 'Finance repossession' is the sole comment. At least they drove it a little more than the other McLaren, 26,539 shows on the odometer.
2015 Mercedes-AMG GT S Coupe

So expensive... When it was new...
If you're turning your nose up at over-styled Beemers and under-styled McLarens this Benz might hit your sweet spot. Lookin' all Silver Arrows in that 'Iridium Silver' paint the 4.0-litre V8 looks ready to smash the Nurburgring… or Sydney Motorsport Park… I suppose…
Again, kilometres are impressively low for such a car at only 23,242.
2014 Mercedes-Benz G350 Bluetec

If you're not a supercar person, we have you covered too.
And now for something completely different… The G350 is a reasonably rare sight around Australia, maybe you can do the typical thing and give it a nice suburban home… Or don't, take it away and use it off-road, please….
This one is showing higher kays than everything on this list at 56,799, but with a 3.0-litre diesel that has had a higher chance of living a gentle life than the more sporty vehicles on this list, we wouldn't be too worried.
Other highlights from the Manheim auction set to go live on the 9th of November include a Maserati Ghibli, a Maserati GranTurismo, a Bentley Continental GT (from 2004, might be a bargain…) and a slew of slick Benz and BMW variants. Check it out here.
Which car from Manheim's Prestige auction do you think will make the sneakiest bargain? Tell us about it in the comments.