2 May 2018
Lambo supercars and a Brabham racer headline 'The Ultimate Classic Car Auction'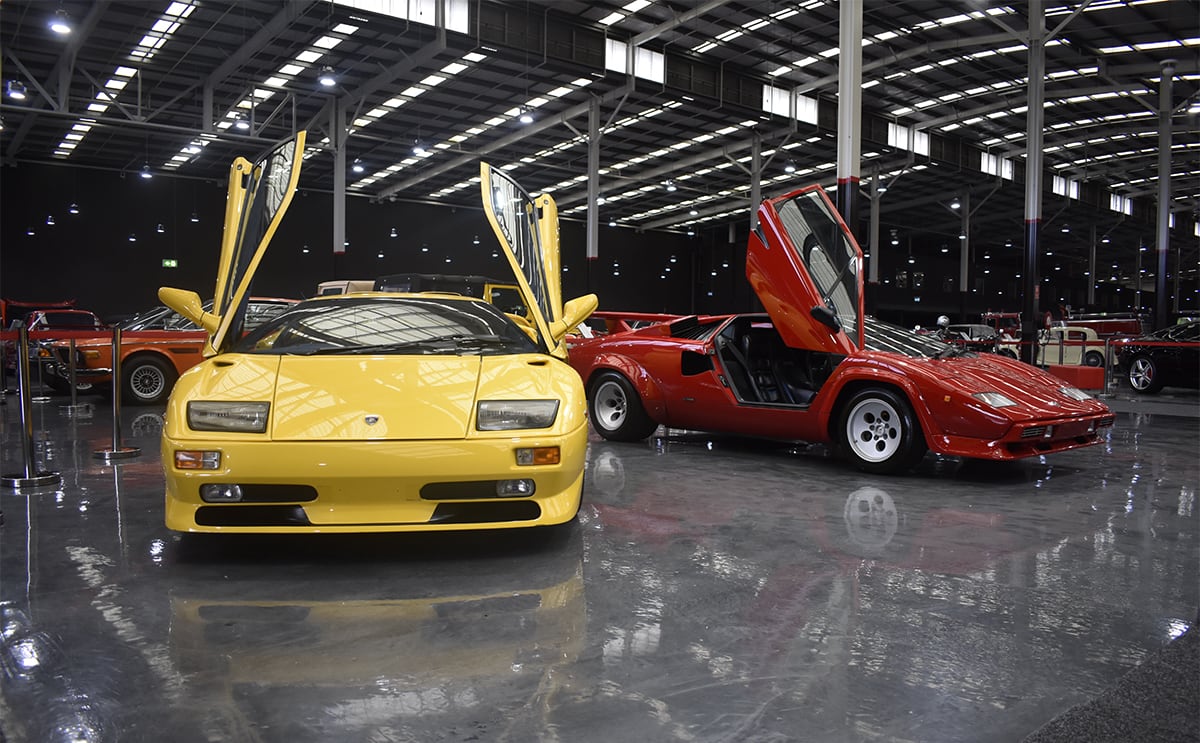 A collection of rare and desirable classic metal is set to go under the hammer in Sydney at the end of this month.
Pickles Auctions is teaming up with the Gosford Classic Car Museum to host the second 'Ultimate Classic Car Auction' with 48 collectable  cars up for grabs.
Currently housed at 'revhead heaven', the Gosford museum, all cars can be viewed prior to the auction and we were lucky enough to get a preview.
Among the lots, there's a large variety of European cars such as a '73 Aston Martin V8 which was once owned by Harry Vanda from the band The Easybeats, a Volkswagen Karmann Ghia convertible plus a Lamborghini Countach 5000QV and Diablo SV.
The Diablo is one of only 100 made and is expected to fetch over $300,000.
A range of Aussie muscle cars are also on offer, including a Chrysler Valiant Charger R/T E49, a Holden Torana A9X and Ford XC Falcon Cobra. Each is predicted to achieve a six figure sum.
One example with an interesting history is a Holden 48-215, wrapped in an Australian themed vinyl. The sedan spent over 30 years in Switzerland and the Czech Republic, promoting our country before returning home in 2015.
The sole racing car offered is a '64 Brabham BT11A and this particular example was the first to record an average speed of 100mph around Mount Panorama with Kevin Bartlett behind the wheel.

Imagine averaging 100mph around The Mountain in this? (image credit: Gosford Classic Car Museum)
Not all the cars are unattainable $100,000 performance models though, with plenty of examples like the BMW 635CSI and '84 Chevy Camaro Z/28 making for 'cheaper' entry points to the market. 
You can view the full list of cars on the Gosford Classic Car Muesum website.
The auction will be held on the 26th of May at Pickles Auctions in Belmore, Sydney.
Which car would you love to add to your dream garage? Let us know in the comments below.