17 April 2018
Forget the Leaf, the 1947 Tama Electric Car was Nissan's first EV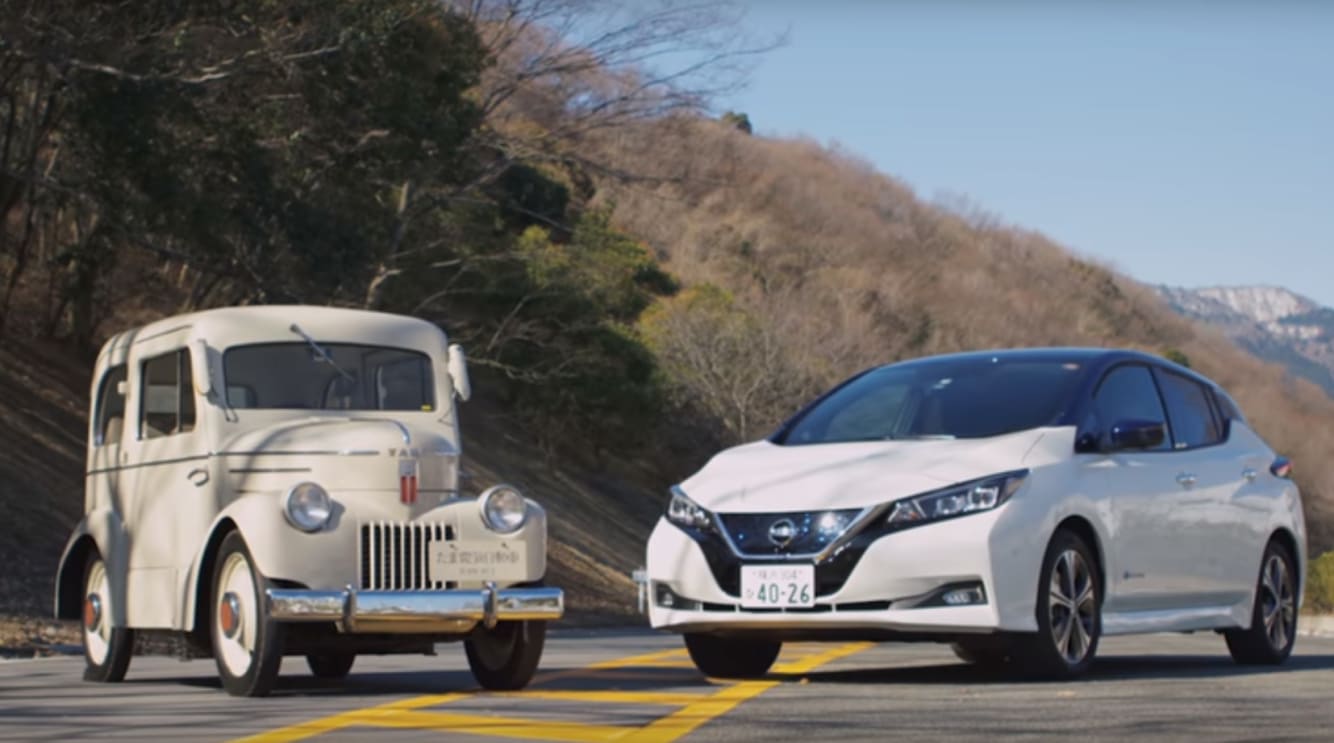 Turns out the tech to build electric cars pretty much as they are today has been around a long, long time.
So long, in fact, that it's hard to really call this car a Nissan. See, in the immediate post-war period Nissan achieved its first success importing and selling Austin Sevens. Meanwhile, the Prince Motor Company (famous for starting the Skyline lineage) was called the 'Tokyo Electric Car Company' and it built this car. The Tama E4S-47-1 Electric Car.
The choice to build an electric car was due to the lack of oil available to Japan in the post-war period from the late 1940s to the mid-1950s. There was no shortage of electricity, however, and with some government encouragement the tiny suicide-door equipped car achieved decent success despite some issues.

This is Nissan's heritage collection vehicle which you can still go see today in Zama, Japan. Note the black box under the car, which houses the batteries.
While hardly the first electric vehicle (that honour dates back to the mid-19th century), it shares many traits with today's electric vehicles.
Just like today's Tesla range and the Nissan Leaf, the battery cells are stored under the floor of the car. It's praised for its low centre of gravity, and the acceleration which is described as 'instant'.

The battery cells could easily be swapped out for fresh ones.
Don't get too excited though, this isn't exactly a Model S in terms of performance… The Tama had a 36-volt motor with a whopping 3.3kW of power, a max speed of 28km/h, and a range of 65km.
Despite this, the Japanese Ministry of Commerce and Industry was impressed by the car's performance, which in test conditions surprisingly produced better results than advertised. It found that the Tama was actually capable of 35.2km/h and a range of 96.3km… You'll hardly find today's manufacturers under-selling their electric models…
Despite those average sounding specs, the Tama was used as a Taxi of all things until 1950.

This is the petrol powered ute version of the Tama. Check out that hood ornament.
It was also sold as a light truck (what we'd call a ute) and could be had with a 760cc (E8) 4-cylinder engine, good for a load capacity of 500kg.
Anyway, check out Nissan's little promotional bit for the Leaf featuring the Tama, complete with footage of its heritage collection model being driven:
Are electric cars the future, or do they belong in the past with the Tama? Tell us what you think in the comments.