4 May 2018
Five Aussie supercars that put the Euros to shame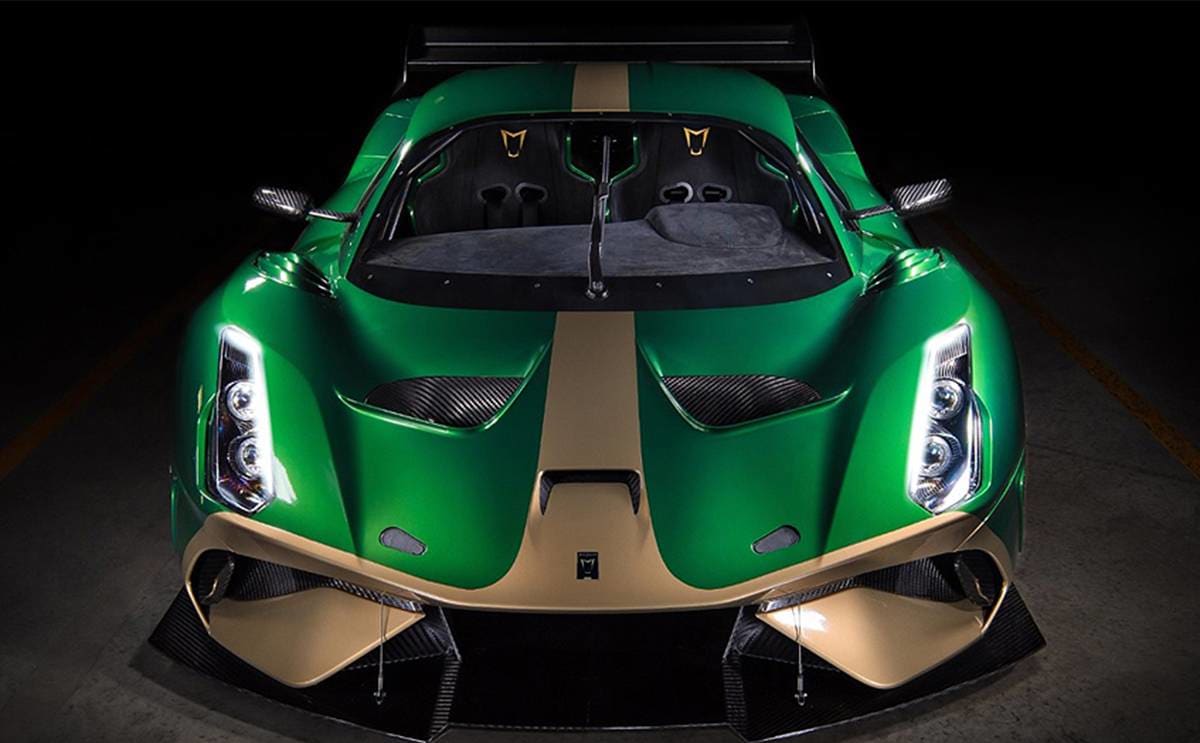 The Brabham BT62 is being built here in Australia but it isn't our first supercar.
Are you still mourning the loss of Aussie made cars? Fear not because the new Brabham BT62 will be built in Adelaide, South Australia!
Limited to 70 units (celebrating 70 years since Sir Jack Brabham first raced in Oz), the BT62 weighs only 972kg and will be powered by a mid-engine 5.4-litre V8 producing 522kW/667Nm.
As exciting as this sounds, it isn't the first time a supercar has been created on our soil. In fact, Australia is littered with ambitious sports cars projects which showed the world what we are capable of.
Giocattolo Group B

Giocattolo, Italian for toy. (image credit: Wikimedia Commons)
Nicknamed the 'Chook Lotto', the Giocattolo Group B was built using the body of an Alfa Romeo Sprint and a Holden Walkinshaw Group A V8, tweaked to produce 220kW.
Brand new, the mid-engine car cost $90,000 and all examples came with a bottle of Bundy rum in the tool kit.
Only 15 cars were ever produced and two have been destroyed. One was a part of a horrific crash at Sydney Motorsport Park in 2001, sadly taking the life of the driver.
Bolwell Nagari
The first Nagari started life in the early '70s as a Ford V8 powered sports car with the steering from an Austin 1800.
After 35 years, the Nagari nameplate returned in 2009 as a more refined, mid-engine supercar.
Instead of a V8, the Nagari used a 3.5-litre V6 from Toyota which could be optionally fitted with a supercharger. 
Joss JT1

Sigh... what could have been.
Revealed at the 2004 Melbourne Motor Show, the Joss JT1 sadly never reached production becuase several backers pulled their financial support.
Much like the Brabham, the Joss was a lightweight supercar powered by a 328kW/570Nm 6.8-litre V8, capable of a sub-three second 0-100km/h time.
By 2016, the Joss was put to bed and the prototype was sold off.
Redback Spyder

I don't see why this is named after a spider.
The story goes that Nick Tomkinson (the guy behind the Redback) was contacted by Jay Leno asking to create this car so he did but ended up keeping it for himself.
The upgraded but still naturally aspirated 5.7-litre LS V8 makes 410kW and allows the Spyder to go from 0-100km/h in around three seconds and is said to be able to reach a top speed of 320km/h.
With these stats, this car can be just as dangerous as its eight-legged namesake, which Shane Jacobson discovered on an episode of Top Gear Australia.
Skelta G-Force

Not the prettiest sight to wake up to in the morning. (image credit: Wikimedia Commons)
With looks that only a mother could love, the Skelta G-Force was built in Toowoomba, Queensland to take on the Targa Tasmania.
Among a handful of Targa Tasmania trophies, the G-Force has also scored a third in class at Pikes Peak in 2012.
Under the bonnet you'll find the 2.0-litre engine from a Honda S2000, however, it has been supercharged to increase power to 230kW.
What's the best Aussie made supercar? Let us know in the comments.