15 August 2018
Did you know Mazda in Japan will restore NA MX-5 roadsters?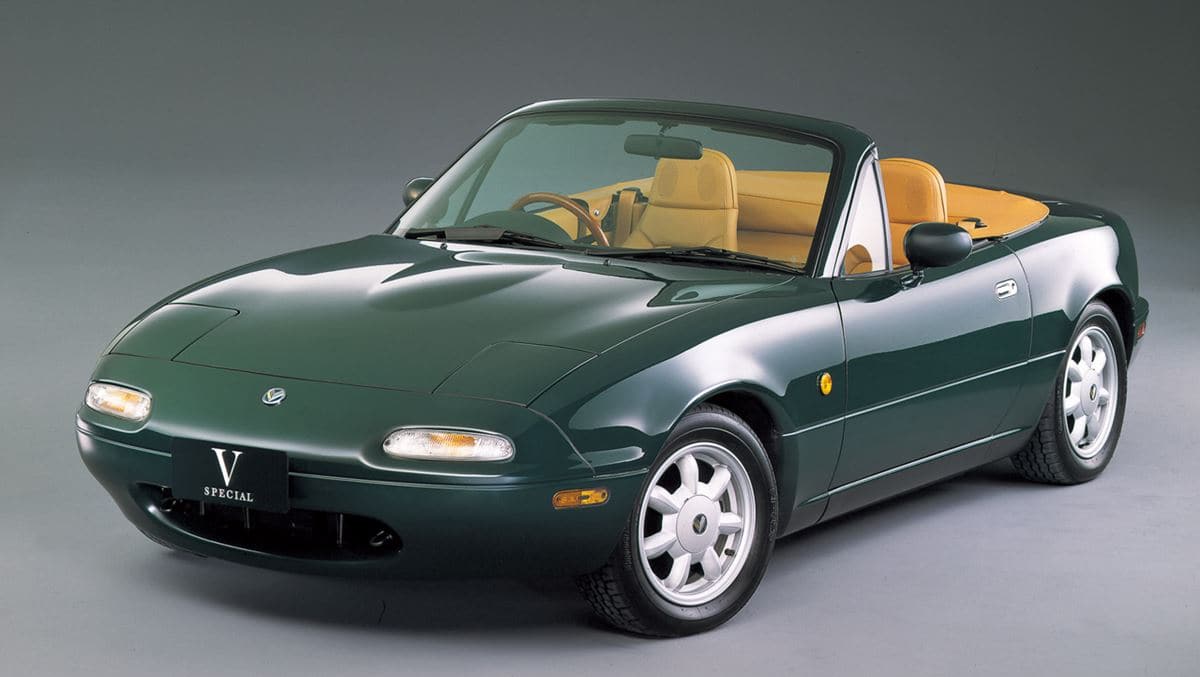 Sadly, the service isn't available for NA MX-5s in Australia, but a catalogue of reissued parts is always good for enthusiasts…
Reminiscent of a popular story from last year about Nissan reissuing parts for R32 Skylines and subscribing very much to the idea that money can solve almost any problem with a car, Mazda now offers a full restoration service for first-generation NA MX-5s.
If you're an esteemed Japanese owner, you can send your first-series car in, pay a (probably large) amount of money and receive it back like it was brand new. 
It sounds very similar to the work you can have undertaken for classic Jaguars or Land Rovers at the JLR Classic Works. For the time being, this service is strictly Japan-only as per the entry form here. Other conditions for the restoration service require that the subframe is not deformed in any way, and that there is no 'significant rust'.
There is also the option to order reissue parts individually from this, rather comprehensive, part list. Mazda notes the parts can be ordered through the regular distribution channels (at least in Japan), so if you're keen to get something for your NA MX-5, it's worth enquiring whether you can get them sent to Australia.
Not stopping short to reissue dodgy remakes of parts that were originally third-party, Mazda has also partnered up with companies to make the restorations as genuine as possible.

Bridgestone have even reissued the original tyre with tread and motif design.
It has partnered with Bridgestone to reissue the tyres that Japanese versions of the NA Roadster would have shipped with new (yes, with matching tread and side motifs from 1989), as well as Nardi Torino to reissue the original JDM wooden shift-knob (AU$201.25) and steering wheel (AU$670.70).

Looks more interesting than the stock steering wheel in the Aussie MX-5...
You can also order a brand-new soft-top, although it will be made of different material to the original as Mazda claims that material is now 'impossible to obtain'. A complete soft-top with rear window will set you back AU$2012.25 before shipping etc.
Do you wish you could order a restoration service, or is the faint hope of reissued parts good enough for your project car? Tell us what you think in the comments.