4 September 2017
Calsonic livery of choice for Caruso at Nissan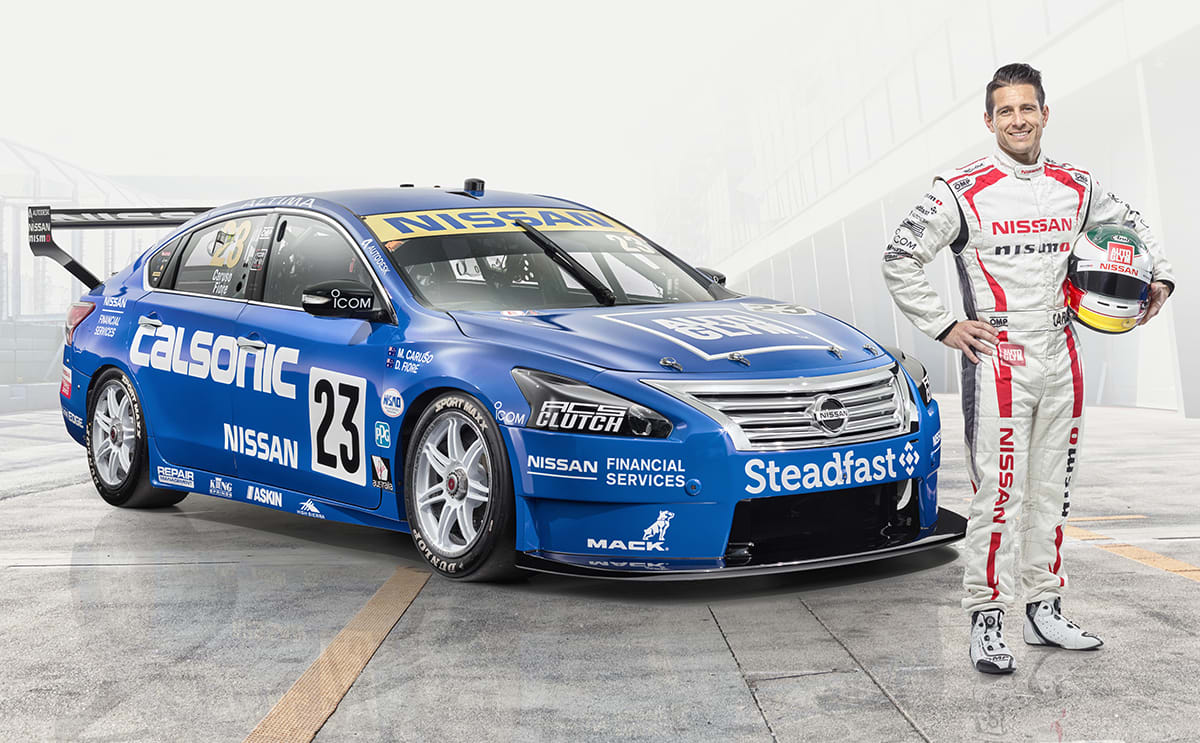 Ah, once again the Sandown 500 Supercars comes around. And with that, everybody goes all hipster.
In keeping with the retro livery changes for the Sandown 500, Nissan has flanked their Altima Supercars racer in their iconic Calsonic livery.

We were using the livery before it was cool.
The bright blue livery, debuting on the evolved GTS-R variant of the R31 Skyline in 1987, didn't make much of an impression at first. But it was when Kazuyoshi Hoshino took the wheel of the succeeding R32 model, that the Calsonic name really took off.
As in taking the podium for every GTCC race (and the Championship Cup) in the 1990 season "took off".
Now all of a sudden everybody in Japan was talking about the Japanese parts manufacturer, and the famous bright blue Skyline that ran its name.

The Calsonic livered Skyline also won the JTCC in 1993.
While a Winnie Reds version of the Skyline GT-R was making a name for itself in front of a "pack of arseholes" by repeatedly blowing away V8 Commodores and turbocharged European Sierras at Bathurst, it was the Japanese racer that was attracting the eyes of the globe.
Winning a clean 29 races from 29 starts, and taking every series title up until the death of JTCC Group A in '93, the Japanese racer was winning the hearts and minds of the Japanese crowds, coveting the 'Godzilla' nickname given by Wheels in its 1989 July issue.
While Caruso's Altima hasn't found the same amount of success in the Supercars series, endurance races have always proven that midfielders can challenge those up front with adaptive pit strategies. So who knows what will happen?
But hey, while the Calsonic livery might not be the most appropriate, given the Skyline's godlike success, it's not the worst we've seen so far.

For the mother of God, why?
Check out the video below for a more in-depth look at the Calsonic GT-R.
What do you think of the Calsonic livery? Are the retro liveries for Sandown a dumb idea? Tell us what you think in the comments below.