19 August 2019
Abandoned for 50 years, this Hemi dragster was dug out of a forest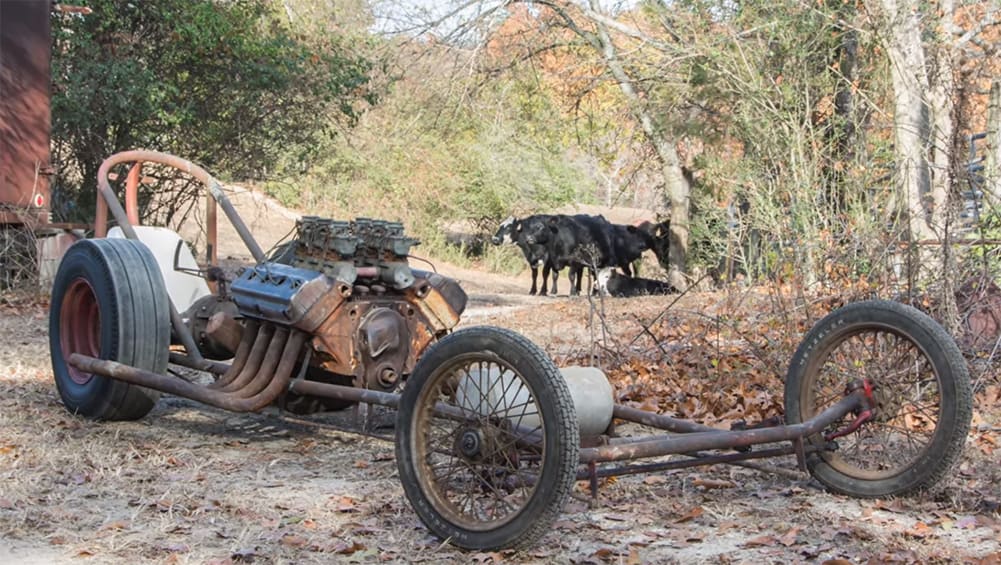 The trend of digging old cars out of the bush has really hit YouTube but user blown64vette has just upped the stakes massively. He and his crew of Hot Rod Hoarders recently went through the process of saving a vintage front-engined dragster which had been rotting in a forest for several decades.
Originally built by Tennessee's Jim Smith in 1961 the nitro-burning 354ci Hemi-powered rail job was an innovative piece that raced in '62, '63 and '64 but was then taken off the strip and pulled apart as the local drag strips favoured sedan classes over dragsters. Blown64vette and his dad got to know Jim Smith over several years and, eventually, negotiate the purchase of the remains of Jim's old dragster. This wasn't an easy vehicle to go pick up, either, as the dragster had been pulled apart many years before and spread through barns and abandoned cars on Jim's property, not to mention the chassis and axles were left to rot into the ground out in the weather.
They have since reassembled the car as best they can, not intending to run or drive it as it's too far gone, but to have an original piece of history back together and show people how early drag racers built what have become the fastest man-made vehicles.