Hints Posh and McGovern ego clash on Evoque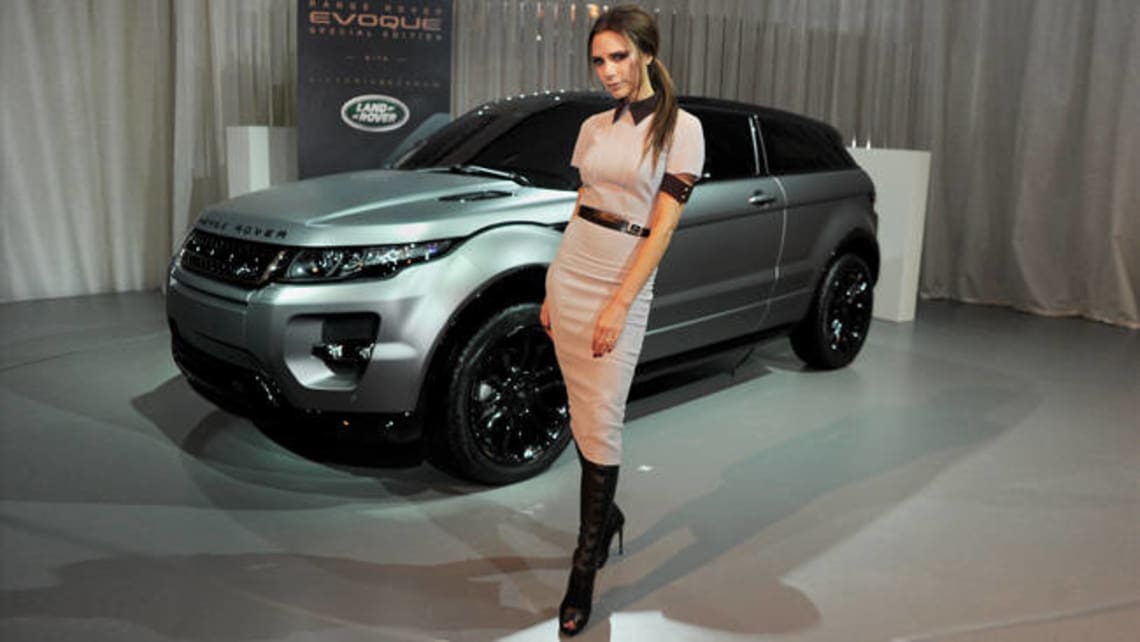 How exciting to see Victoria Beckham unveiling the special edition Range Rover Evoque, which she helped design.
Land Rover chief designer Gerry McGovern was at pains in Beijing to point out that he actually designed the car. Posh contributed ideas on how a special exterior and interior trim might look. 

Super-talented and immaculately dressed Gerry, himself no shrinking violet in the ego stakes, said that when it comes to cars, Posh 'reports to me'.
My spies tell me that what was at the heart of the chippiness was a row over darkened glass. Victoria wanted it. Gerry didn't. That may go some way to explaining his comments such as: 'She'd be the first to admit she's not a car designer.

She's a fashion designer. Victoria has brought something to it, which is quite unique. She very soon became part of the team. But if I didn't like something, it was not going anywhere.
'But we had a great belief that we were doing something that would give credibility to the Range Rover brand. 'She's a real precision merchant. She is incredibly uncompromising.' So there!