The top five fastest electric cars in the world

Using the speed of acceleration from zero to 100km/h as a measure, the fastest electric car in the world is Japanese hypercar the Aspark Owl, which accelerates from 0-100km/h in 1.9 seconds. Using top speed as a measure, the Rimac C Two is the fastest electric car, top speed being 415km/h. 
If you're wondering to yourself "What is the fastest electric car in the world?", it's worth pointing out that there's two main ways that "fastest" is usually measured when it comes to cars. 
The first is rating a car by how fast it can accelerate from zero to 100km/h; the second is rating it by the maximum speed it can reach while being driven. 
In regards to what is the fastest electric production car, it's the Rimac C Two, with its top speed of 415km/h.
For comparison, the 5.9-litre V8 petrol engine of the SSC Tuatara pushes it to a maximum speed of 532.93 km/h, although this speed has been disputed on social media as being misleading or possibly fake (the last independently verified attempt to break the world top speed record in January 2021 resulted in a top speed of 460.4km/h). 
The petrol-powered car that can get from zero to 100km/h the quickest is the Fahlke Larea GT1 S12 road-legal supercar, in just 2.0 seconds. It can also hit a top speed of 430km/h.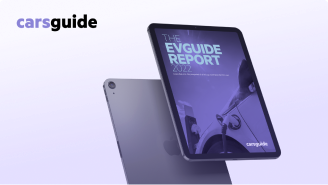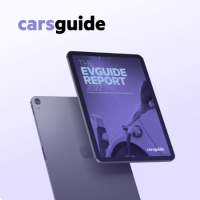 Download the EVGuide Report, 2022
Australia's one-stop snapshot of all things relating to electric cars.
Download for free
If you're pondering "Why do electric cars accelerate faster?", the answer is that because electric cars don't have have gears that they need to shift through, which can cost milliseconds, and they can also achieve instant torque from zero rpm, which  lets them accelerate with maximum, and often ferocious, power from a standstill. 
In terms of the most powerful electric cars on the planet, which can deliver some uncomfortable g-forces, there are a few electric road rockets worthy of your attention. 
Aspark Owl 

Price: From $AU4.4 million
The fastest EV in the world in terms of zero to 100km/h acceleration (1.9 seconds), the Aspark Owl is a real head-turner - and for the price, it'd want to be. Powered by a compact 64kWh battery and four electric motors with a mammoth combined output of 1480kW, the Owl also has a top speed of 400km/h. If you want one you'll need both deep pockets and some speed of your own as only 50 have gone into production and are likely to be snapped up fast. 
Rimac C Two

Price: From $AU3.5 million
The Rimac C Two, manufactured by Croatian automotive manufacturer Rimac Automobili, is an electric sportscar with a blistering top speed of 415km/h and a production run of just 150 units. It's also packing some pretty serious tech: the sleek EV is capable of semi-autonomous driving,  can be recharged to 80 per cent in less than 30 minutes and is unlocked using face-recognition technology.
Nio EP9

Price: From $AU4.4 million
An experimental prototype, the Nio EP9 has the prestigious distinction of holding the Nürburgring lap record for a production car (six minutes and 45.9 seconds), a record previously held by the Lamborghini Huracán Performante (although, being a prototype, you'd argue it can't really hold a "production" record at all). The two-seater from Chinese manufacturers Nio can reach 100km/h from a standstill in 2.7 seconds and has a top speed of 350km/h, no doubt assisted by the vehicle's lightweight carbon fibre construction and the 250kWh motors that power each wheel. 
Tesla Model S Plaid

Price: From $AU189,990
Is there an electric passenger car faster than a Tesla in Australia? No, is the short answer. Although not available in the country until late-2021, the Tesla Model S Plaid will take the crown of the fastest EV in Australia with a staggering top speed of 322km/h. Armed with a 760kW  electric powertrain, the Model S Plaid is able to get from zero to 100 km/h in 2.1 seconds, making it an absolute beast and, Tesla claims, the highest performing sedan ever built, no matter what the motive force. 
Porsche Taycan Turbo S

Price: From AU$338,500
The fastest electric car quarter mile performer (the standard distance of a drag race, which equates to 402 metres) is the Porsche Taycan Turbo S, which travelled the distance in a record 10.5 seconds at 211.5 km/h. Available in Australia, the Porsche Taycan Turbo S has a top speed of 260km/h and can go from zero to 100km/h in 2.8 seconds. The Taycan has a two-speed gearbox - the first gear used to launch off as quickly as possible; the second gear used for the rest of the time.
Lotus Evija
 
Price: From AU$2.7 million 
Promising to be one of the world's fastest roads car when it goes into production in late-2021, the Lotus Evija has four 368kW electric motors - one for each wheel - for a combined total output of 1470kW, pushing the Evija to a top speed of 320km/h and giving it the ability to accelerate from zero to 100 km/h in under three seconds - aka the type of acceleration  that will force drivers to be strategic about what they eat before boldly flooring an EV with this kind of power.