Bentley Continental GT 2006 review

The Diamond Anniversary Tour – to mark 60 years of production of Bentleys at the Crewe plant in west England – has been in Adelaide this week as part of a 15,000km promotion in Australia, New Zealand and South-East Asia, complete with the Speed 8 that won at the Le Mans circuit in 2003.
The first car I slipped into was the Bentley Continental Flying Spur, a stretched and four-door version of the Continental GT. The Spur has a wheelbase 320mm longer than the GT for a body length about 500mm longer at 5307mm.
Both models use the mighty W12 engine – a six-litre unit with 12 cylinders and a turbocharger on each bank.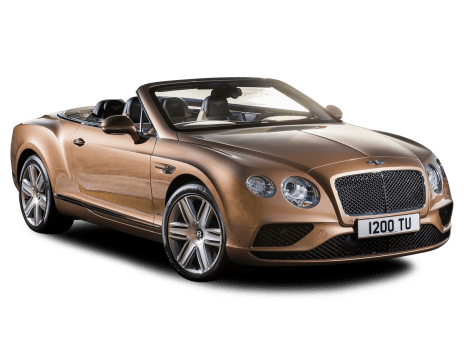 Explore the 2006 Bentley Continental range
It gives a formidable 411kW of power at 6100rpm and 650Nm of torque at 1600rpm.
Both cars have four-way adjustable suspension firmness, felt immediately through the steering and on full "sport" setting reducing body roll and understeer.
The Spur is a true super-luxury car: plenty of back-seat leg room, leather opulence and all the gadgets you'd want, including power adjustable individual rear seats (a three-seat bench is optional), adjustable ride height, sat-nav and cooled seats.
This is a car that can waft along, although the optional 20in rims carrying 275/35 low-profile tyres weren't exactly quiet on sharp-edged lumps and bumps in town.
It is otherwise serene, comfortable and, to the driver, confidence-inspiring. Up the freeway at 110km/h at less than 2000rpm, the redline is at 6250rpm. Drop off the passengers and take the twisty road home: put the suspension on firm setting, flick the transmission into manual select and use the paddle shifts to control the six-speed ZF box. Maximum torque might be at just 1600rpm but go through 3000rpm and it feels just so strong and linear in the way it gathers speed. An overtaking move – 80-120km/h, for example, in 3.3 seconds and, not bad for a 2.5-tonne car, 0-100km/h in 5.2 seconds. And the brakes are just superb. Pushed hard on a Hills drive, it used petrol at a rate of 18 litres/100km.
SMALL TORQUE
Go sporty
SECOND car tried was the Bentley Continental GT, a two-door coupe with a pair of back seats tight on leg room, making it a 2+2. It has the same driveline as the four-door Spur but with an immediately noticed baritone, serious exhaust note. A bit lighter (but still 2385kg) and on a shorter wheelbase, this is the fun car. It's one of the fastest four-seat production cars in the world (318km/h – not me, officer, it's Bentley's claim) and 0-100km/h in 4.8 seconds.
The Bentley Continental GT is a car that you can drive in city traffic at ease or it's happily pushed along on a twisting Hills road, helped by all-wheel drive and electronic stability controls. It's got a decent-sized boot, making it a true Grand Touring car.
Price, sir?
BENTLEY Continental GT is priced at $375,000 and the four-door Flying Spur is $353,000 plus on-road costs. A convertible version of the two-door, a GTC, is due early next year.
Pricing Guides
$74,990
Based on 3 cars listed for sale in the last 6 months
Pricing Guide
$74,888
Lowest price, based on 3 car listings in the last 6 months
View cars for sale